ROYALS
Prince William & Prince Harry Will Not Walk Side By Side At Prince Philip's Funeral, Buckingham Palace Confirms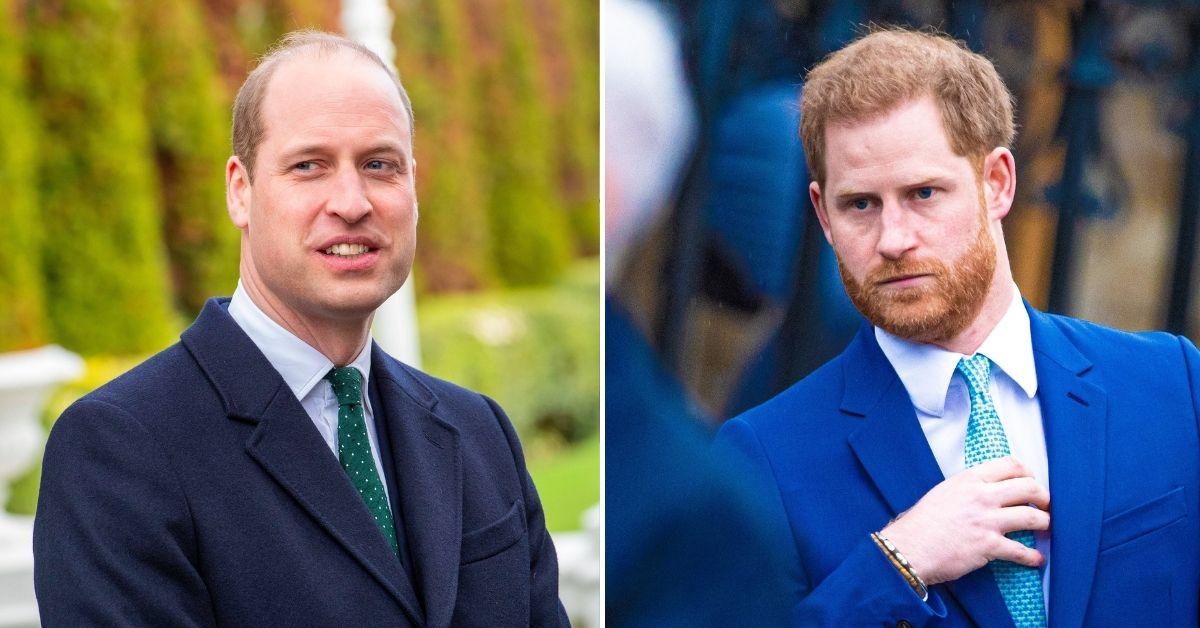 Article continues below advertisement
Buckingham Palace confirmed that their cousin Peter Phillips, who is Princess Anne's son, will walk in between them as they walk behind the Duke of Edinburgh's coffin.
For the second procession to St. George's Chapel in Windsor Castle, William will walk with Peter, while Harry will walk behind them with David Armstrong-Jones, who is Princess Margaret and Antony Armstrong-Jones' son.
Article continues below advertisement
The procession order was "a practical change rather than sending a signal," a Buckingham Palace spokesman said, according to PEOPLE. "This is a funeral and we are not going to be drawn into perceptions of drama. The arrangements have been agreed and represent Her Majesty's wishes."
Article continues below advertisement
The funeral will be considerably smaller than normal royal funerals due to COVID-19 restrictions, and the guests will wear face masks and sit six feet apart. Only 30 people will reportedly be in attendance.
Article continues below advertisement
Meghan Markle will not be in the funeral, as she was not given clearance by her doctor to fly since she is pregnant with her and Harry's second child.
Article continues below advertisement
Article continues below advertisement
The remaining guests will be made up of close friends and staff members of Philip's.
This is the first time Harry has been in the U.K. after he and Meghan stepped down as senior royals last year; it is also the first time Harry will see the royals since he and Meghan sat down with Oprah Winfrey in February.
Article continues below advertisement
"I would be extremely surprised if that wasn't front and center of both their minds. They will be keen to spend time together as a family, in the same time zone for once," the royal source added. "The entire focus is on the Queen. No exceptions. A family unified," another source noted.
Article continues below advertisement
As previously reported by OK!, the Queen banned military attire after Harry was stripped of his military titles. "It's the most eloquent solution to the problem," a military source said. To avoid conflict, senior male royals were asked to wear suits and ties instead.
Article continues below advertisement
"This is obviously very sensitive," royal expert Richard Fitzwilliams explained. "Anything that distinguished the brothers in that way, which would be so obvious for anyone watching, would probably be avoided. The whole thing we do not want is any form of rift."
However, Harry has reportedly spoken to both William and Charles since the interview aired. "The word I was given was that those conversations were not productive. But they are glad that they have at least started a conversation," Gayle King shared shortly after the interview aired.
Charles is also said to be the one who broke the news about Philip's passing to Meghan and Harry.