ROYALS
Queen Elizabeth II's Funeral Was 'Missed Opportunity' For Prince Harry & Prince William To Reconcile: Royal Expert
Prince Harry and Prince William didn't take advantage of their time together while mourning their grandmother, Queen Elizabeth II, a royal expert claimed.
"I think it's very sad [that] in the days Harry was here, there was an opportunity given they were just a couple of hundred yards away from each other for a meeting or dinner or gathering of some sort where they could actually just try to thrash things out," author of "The New Royals," Katie Nicholl, said to a publication.
Article continues below advertisement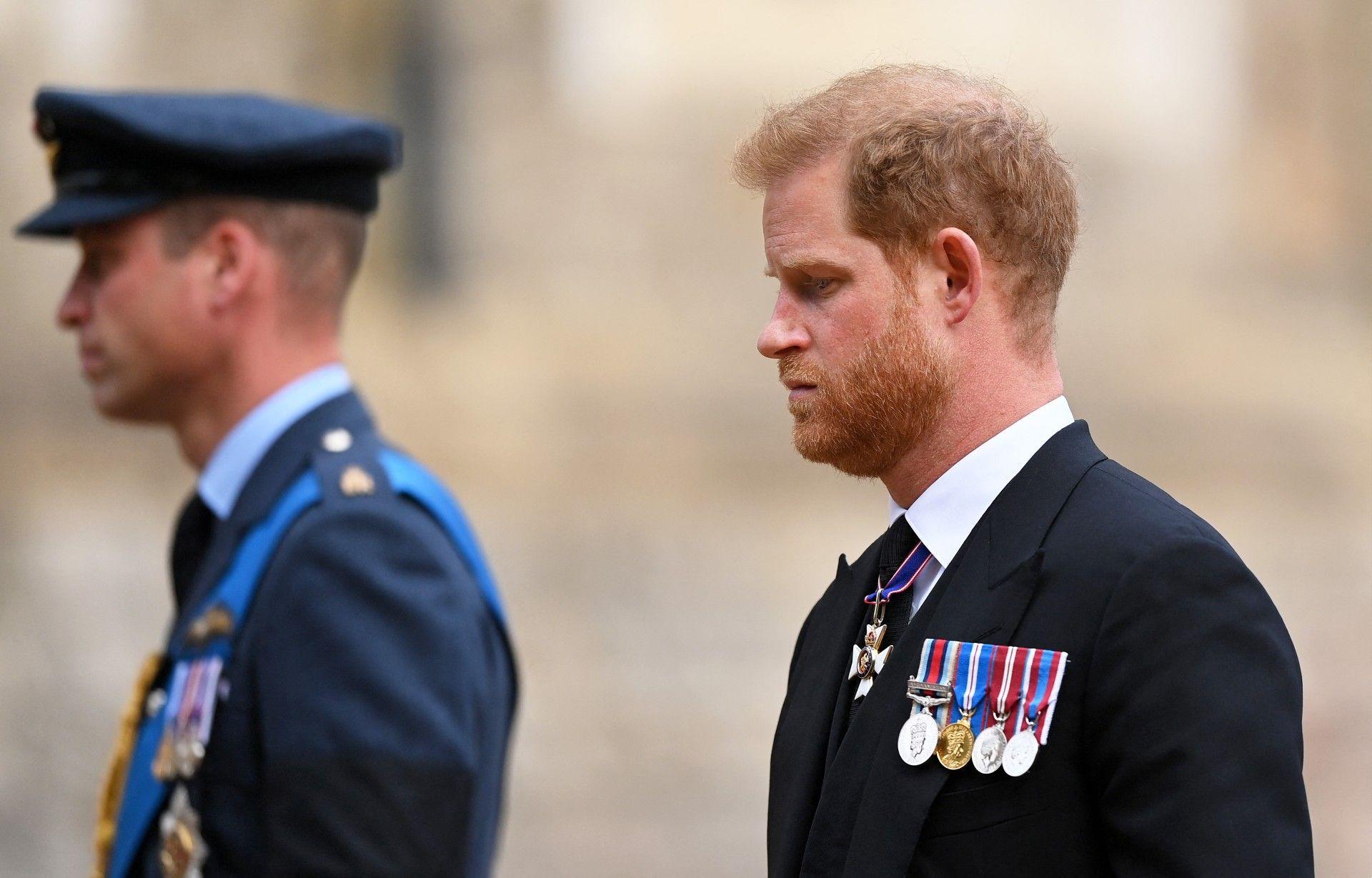 The newly appointed Prince of Wales and his younger brother, the Duke of Sussex, were together in the U.K. for 11 days following the death of Her Majesty, who died at age 96 on Thursday, September 8.
PRINCE WILLIAM WAS RELIEVED WHEN PRINCE HARRY MOVED TO CALIFORNIA, SOURCE DISHES: 'THE DRAMA WAS GONE'
Harry dropped everything on Thursday to try and make it in time to say goodbye to his grandmother at Balmoral Castle but unfortunately was still on the plane over when she took her last breath. William is believed to have gotten to say goodbye, as he was seen driving his uncles Prince Andrew and Prince Edward to Her Majesty's estate on the emotional day.
Article continues below advertisement
Harry and his wife, Meghan Markle, stayed at Frogmore Cottage upon their return overseas for the queen's funeral procession. William and his wife, Kate Middleton, live not too far from where they resided at Adelaide Cottage.
William did extend an olive branch to Harry and Meghan for them to join him and Kate for an honorable stroll outside of Windsor Castle on Saturday, September 10, though it seemed to do little in mending their relationship.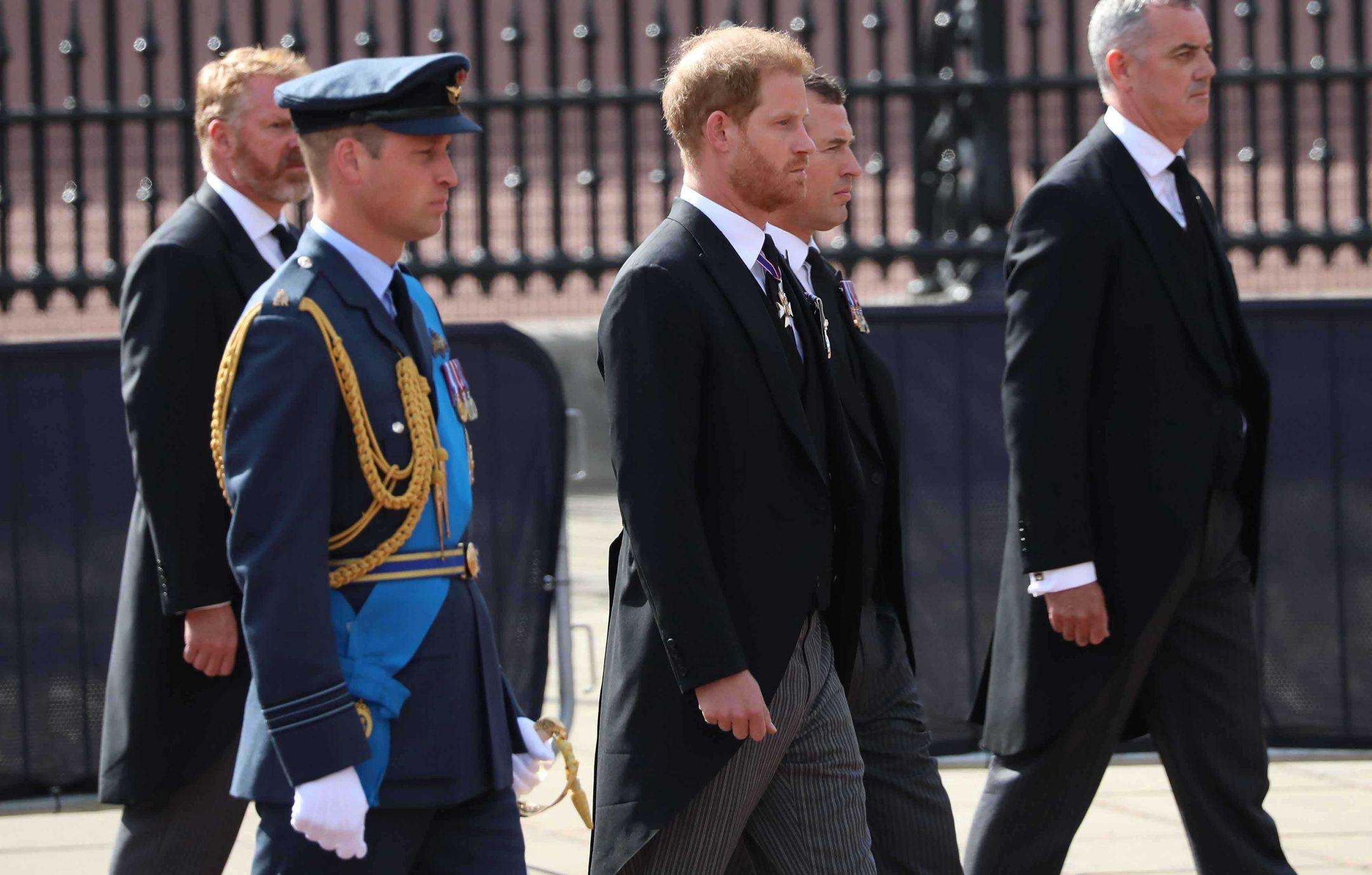 Article continues below advertisement
"When you look closely back on it there's no real warmth there," Katie said. "There's no real coming together, it's very clear the 'Fab Four' are not fab anymore, they were going through the motions."
She added of the brothers' public outings together, "I've had it on very good sources that there was no meeting done privately and so yes [there was] a missed opportunity but reflective of how intensely both brothers feel about things."
DID KATE MIDDLETON & QUEEN CONSORT CAMILLA BATTLE FOR THE THRONE PRIOR TO QUEEN ELIZABETH'S DEATH?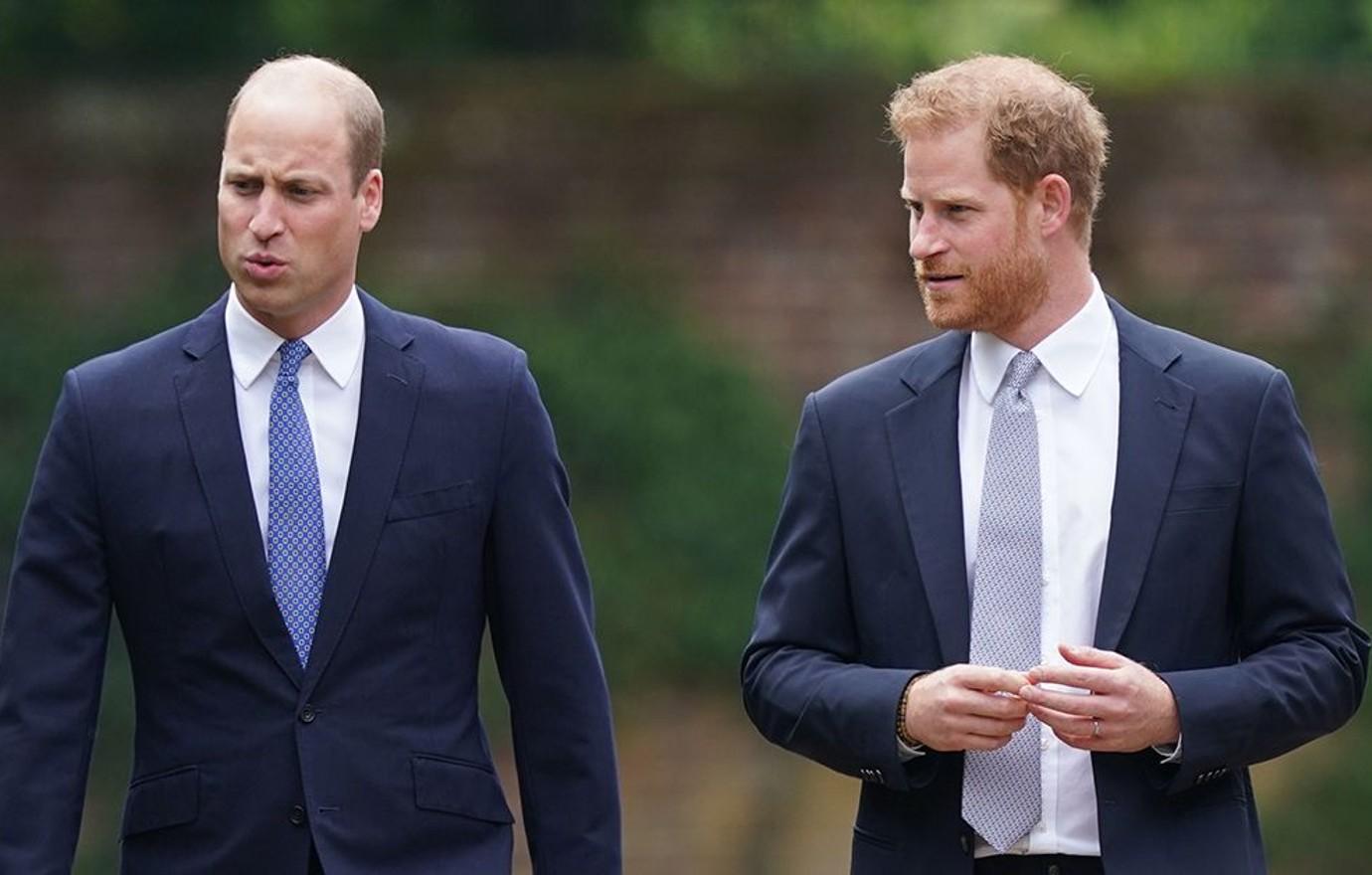 Article continues below advertisement
Another source doubled down on their Windsor Castle outing, saying: "It was awkward. Both couples found it hard."
Though it's clear that things between Harry and William have been off ever since the red-headed prince and his actress wife stepped back from their senior royal duties in March 2020, the estranged brothers were left livid that their relationship was the center of attention during their mourning period.
"People need to just stop talking about all this stuff and focus on my grandmother," Harry, 38, reportedly told a friend, with a second source noting William agreed with the father-of-two. The 40-year-old is "solely focused on doing what is right to honor the Queen."