NEWS
'Bachelor' Frontrunner Under Fire! Rachael Kirkconnell Apologizes For 'Offensive And Racist' Actions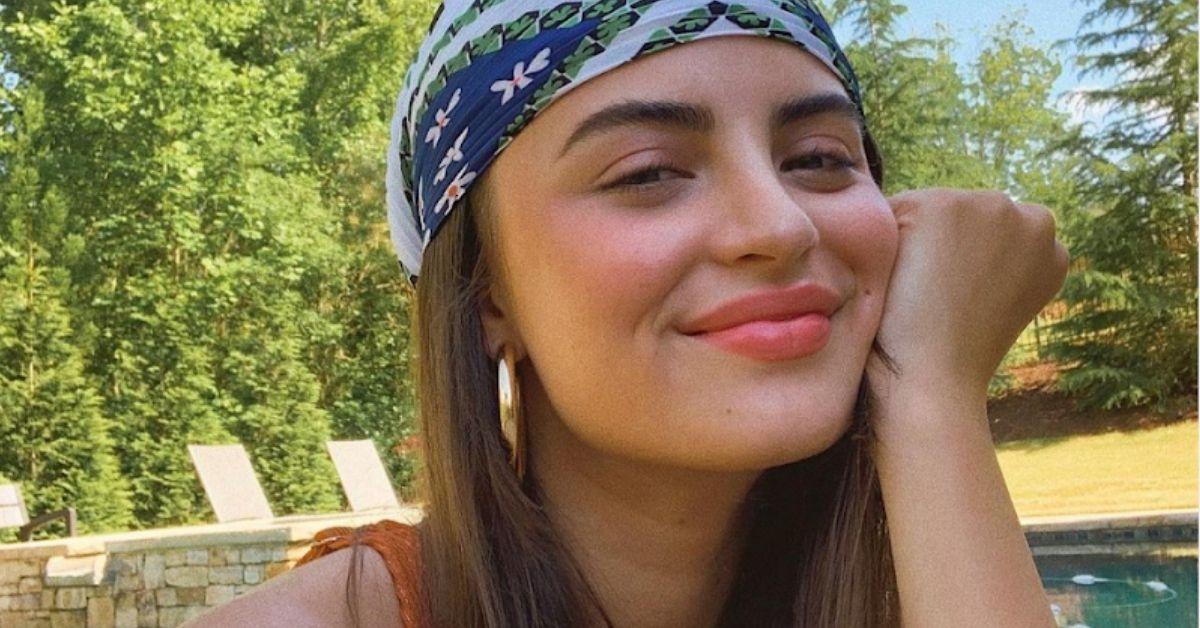 Bachelor contestant Rachael Kirkconnell has issued an apology for what was referred to as her "racist" actions in the past.
Article continues below advertisement
The 24-year-old was heavily criticized when old photos and social media posts resurfaced showing Kirkconnell at a "Kappa Alpha Order 'Old South' formal, an antebellum plantation themed ball," as well as pictures of her dressed as a Native American, according to a Reddit user who found the photo.
A viral TikTok video also claimed that Kirkconnell allegedly "liked" a photo of a Confederate flag and shared QAnon conspiracy theories.
"While there have been some rumors circulating, there have also been truths that have come to light that I need to address. I hear you, and I'm here to say I was wrong," the graphic designer wrote in a statement on Instagram on Thursday, February 11.
Article continues below advertisement
Article continues below advertisement
"I didn't recognize how offensive and racist my actions were, but that doesn't excuse them. My age or when it happened does not excuse anything. They are not acceptable or okay in any sense. I was ignorant, but my ignorance was racist.
"I am sorry to the communities and individuals that my actions harmed and offended. I am ashamed about my lack of education, but it is no one's responsibility to educate me.
"I deserve to be held accountable for my actions," she added. "I will never grow unless I recognize what I have done is wrong. I don't think one apology means that I deserve your forgiveness, but rather I hope I can earn your forgiveness through my future actions."
Article continues below advertisement
Article continues below advertisement
"While I do not speak for Rachael Kirkconnell, my intentions were simply to ask for grace in offering her an opportunity to speak on her own behalf. What I now realize I have done is cause harm for wrongly speaking in a manner that perpetuates racism, and for that I am so deeply sorry."
Article continues below advertisement
"Rumors are dark and nasty and can ruin people's lives. So I would give people the benefit of the doubt, and hopefully she will have her time to speak on that," Bachelor Matt James told Entertainment Tonight earlier this month.
"Twenty-five women who identify as BIPOC were cast on this historic season that was meant to represent change," Kirkconnell and other contestants shared on social media in a joint statement.
"We are deeply disappointed and want to make it clear that we denounce any defense of racism. Any defense of racist behavior denies the lived and continued experiences of BIPOC individuals. These experiences are not to be exploited or tokenized."
Article continues below advertisement
Article continues below advertisement
"Rachel Lindsay continues to advocate with 'grace' for individuals who identify as BIPOC within this franchise. Just because she is speaking the loudest, doesn't mean she is alone. We stand with her, we hear her, and we advocate for change alongside her," the statement concluded.
"This is everything," Lindsay wrote when she shared the statement on her Instagram Story. "This truly moved me. Thank you ladies."
Kirkconnell is the frontrunner of season 25 when she and James had a one-on-one chat during Week 5 and admitted that they were falling for each other.