REALITY TV
Rachael Kirkconnell Has Caught Matt James' Eye On 'The Bachelor' — Learn 5 Facts About The Frontrunner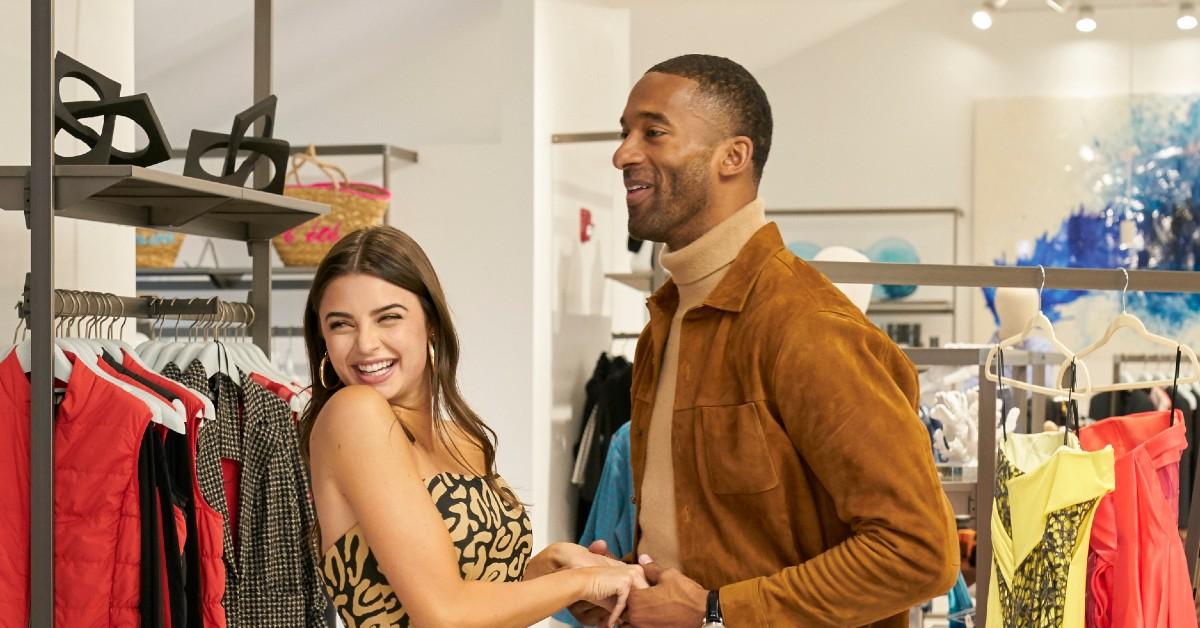 While many women like to stir the pot on Matt James' season of The Bachelor, Rachael Kirkconnell has stayed out of trouble and focused on her relationship with the 29-year-old stud.
During the Monday, February 1, episode, the brunette babe, 24, finally got some alone time with James, where she got to try on gorgeous dresses. Afterward, they had a romantic dinner and shared that they were falling for one another.
Article continues below advertisement
"Rachael caught my eye night one, and she continues to impress me," the real estate agent said on the show. "She's very confident and that shines louder than anything else."
Following their romantic outing, fans shared their opinion about the contestant and even believed she could be James' wife.
But after the episode aired, a TikTok user accused Kirkconnell of bullying her in the past for dating Black men, while another user accused her of "liking" racist photos.
"I have not spoken to anybody since the show ended, but I would say that you have to be really careful about what you are doing on social media," James said. "Rumors are dark and nasty and can ruin people's lives. So I would give people the benefit of the doubt, and hopefully she will have her time to speak on that."
He added, "There's a lot of stuff going around about the women that were involved in the show. I would just give them a chance to kind of [say] their piece, whether that is someone who was gone night one or someone who went home last night. Everyone has a story, and I would just be receptive to that."
Despite the apparent snafu, James seems to be smitten with Kirkconnell. "This has been a steady progression … since the first week," he said of falling for the contestant. "It was a feeling I hadn't felt, and … this is nothing that [producers are] telling me to say or do, it's just — I felt it in the moment and I had never felt it before."
In the meantime, scroll through the gallery below to learn more about Kirkconnell.
She's A Graphic Designer
The reality starlet is a graphic designer who graduated in 2019 from Georgia College with a Bachelor's of Business Administration in Marketing.
Article continues below advertisement
She's Never Been In Love
Kirkconnell and James have something in common — they've both never been in love before, which she confessed to him during their one-on-one date.
But she "believes that Matt may just be the guy to change that," her ABC bio reads. "Rachael is hoping that her love story will be something huge and life altering. She wants to look back on her life when she's old and feel like she has made the absolute most out of every single day."
Article continues below advertisement
She's A Dog Mom
Kirkconnell adopted a dog in 2017. "If you know me you know this is my dream 😻 i can't wait to spoil you my little baby Winnie, momma loves you way too much already!" she captioned the sweet post.
Article continues below advertisement
She Loves To Travel
The TV personality loves to travel since she's posted from various places, including New York City, Chicago, the Caribbean and more.
Article continues below advertisement
She's Close With Her Family
According to her ABC bio, Kirkconnell has a "close-knit" family and frequently poses with her sister Trinity on Instagram.