NEWS
Bad Blood? Rosie O'Donnell Insists Whoopi Goldberg 'Really Didn't Like' Her On 'The View'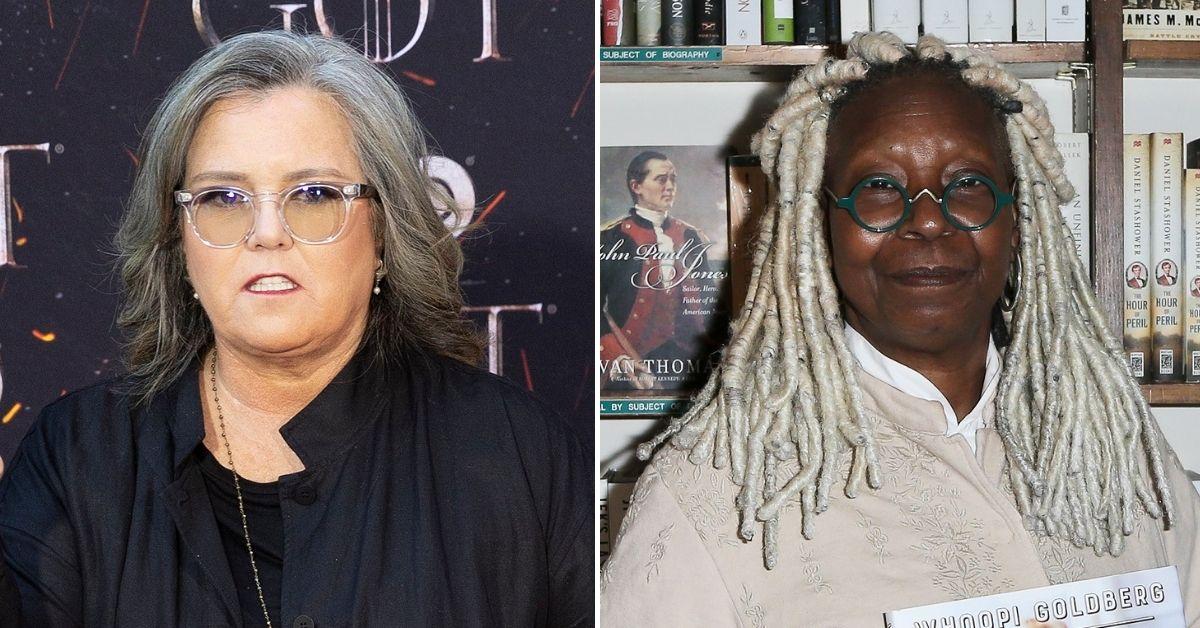 Former The View host Rosie O'Donnell said that she will not return to the show for a third time after she butted heads with co-host Whoopi Goldberg, Best Life reported.
The 58-year-old originally hosted The View for the 2006-2007 season and left after a year before she joined again in 2014. Goldberg joined shortly after O'Donnell's initial stint and had been on the show for eight years by the time the comedian returned. This time, O'Donnell walked away by 2015.
Article continues below advertisement
"I didn't know that she saw the countdown…I saw that, and there was a pause, and I said 'well, we'll be right back after this.' And that was the first day, and it was trouble from then on," she explained.
O'Donnell then spoke to journalist Ramin Setoodeh in his 2019 book Ladies Who Punch: The Explosive Story of The View and said that Goldberg "was mean as anyone has ever been on television to me, personally — while I was sitting there."
Article continues below advertisement
"She was mean to me on live TV," O'Donnell additionally told Stern when asked about the comment. "When people say, 'Well, what happened,' I say, 'Go back and watch [the episodes].' It's not like a mystery, watch the way it went down.
"So I was like, 'I gotta get out of here, I can't do this,'" she said of her reason for leaving. "I'm not fighting with Whoopi Goldberg, I have no desire to."
'THE VIEW' SEGMENT HILARIOUSLY COMES TO A HALT AFTER WHOOPI GOLDBERG TELLS JOY BEHAR 'YOUR MIC IS IN YOUR BREASTS': WATCH
Earlier this week, Goldberg shut down an argument on The View between Sunny Hostin and Sara Haines when discussing mental health. The talking point was a hot topic after a man killed six Asian women and two other people on Tuesday, March 16, at three spas in the Atlanta area.
While Hostin did not agree that mental health could be an excuse for murder, Haines had a different opinion. Following a heated debate, Goldberg cut to commercial. "Right, now we're going to break," Goldberg said to shut down the conversation. "We'll be right back."