NEWS
'None Of This Makes Sense': Ryan Dorsey Posts Touching Tribute About Ex Naya Rivera On Her 34th Birthday After A Tearful Visit To Her Grave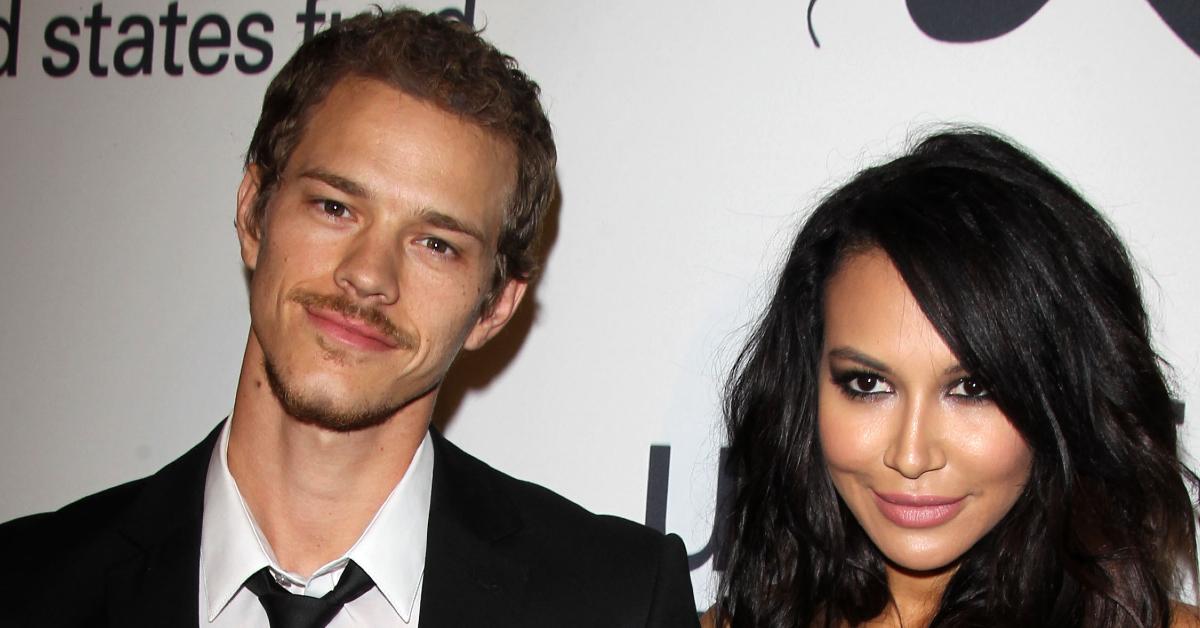 Still grieving. Naya Rivera's ex-husband, Ryan Dorsey, was spotted tearing up when he visited her grave on what would have been her 34th birthday — just six months after the actress passed away.
Article continues below advertisement
Rivera was buried in the Forest Lawn Cemetery in Hollywood Hills, Calif., after she drowned in July. A somber Dorsey left a bouquet of sunflowers on her grave.
Dorsey and Rivera were married from 2014 until 2018 and share son Josey. "Just as surreal as it is real that you're gone. If that makes sense, but none of this still makes any sense...34..I could just hear you saying 'Ah, I'm old AF now!' Ha...Rest easy old lady…" he captioned a black-and-white family photo on Instagram.
Article continues below advertisement
Article continues below advertisement
"happy birthday naya, thank you for choosing me to be your little sis. I love you, forever & always," Rivera's younger sister, Nickayla Rivera, wrote alongside a video of herself holding a candle. Nickayla also got balloons for her sister's birthday.
Article continues below advertisement
Article continues below advertisement
"Happy Birthday my angel. I can't write a sappy monologue because it's just too hard...but I love you and I can't describe how much I miss you," Morris wrote on her own birthday tribute post with a picture of the pair holding hands.
Glee costar Jenna Ushkowitz left a single heart emoji in the comments section.
Article continues below advertisement
Rivera took her son on a trip to Lake Piru in Southern California last summer. The mom-of-one pushed her son back onto the boat and saved his life before she disappeared. She was originally reported missing, but her body was retrieved from the lake days later.
Article continues below advertisement
In November, Dorsey filed a wrongful death suit on behalf of their son against Ventura County's Parks and Recreation Management and United Water Conservation District. Dorsey claimed that Rivera's death was preventable, as the rental boat did not have floatation devices required by law in California and did not comply with Coast Guard safety standards.
After Rivera's death, her sister moved in with Dorsey, which was largely criticized. In September, he slammed the "absurd narratives" amid speculation of an affair between him and Nickayla, as she made it clear she is helping to raise Josey.
"[Josey] asked me if Titi can live with us. 'I want Titi to live with us forever,' because she's now the closest thing that he has to a mom," Dorsey explained on Instagram.
Article continues below advertisement
"In the darkest time of my life, the only thing that is important is my friends & family. Showing up for my nephew, even though I can't show up for myself," Nickayla wrote on her Instagram Story in September.
"I'm not concerned with the way things look because no one can see each agonizing moment we all endure. What matters most I've learned, is to show compassion, not to judge others, & never take a moment of life for granted. I hope you all can do the same."
We're thinking of Rivera and her family during this difficult time.
Page Six posted the photos of Dorsey visiting Naya's grave.