COUPLES
Scott Disick Reveals Sofia Richie Gave Him An 'Ultimatum' To Choose Between Her Or Kourtney Kardashian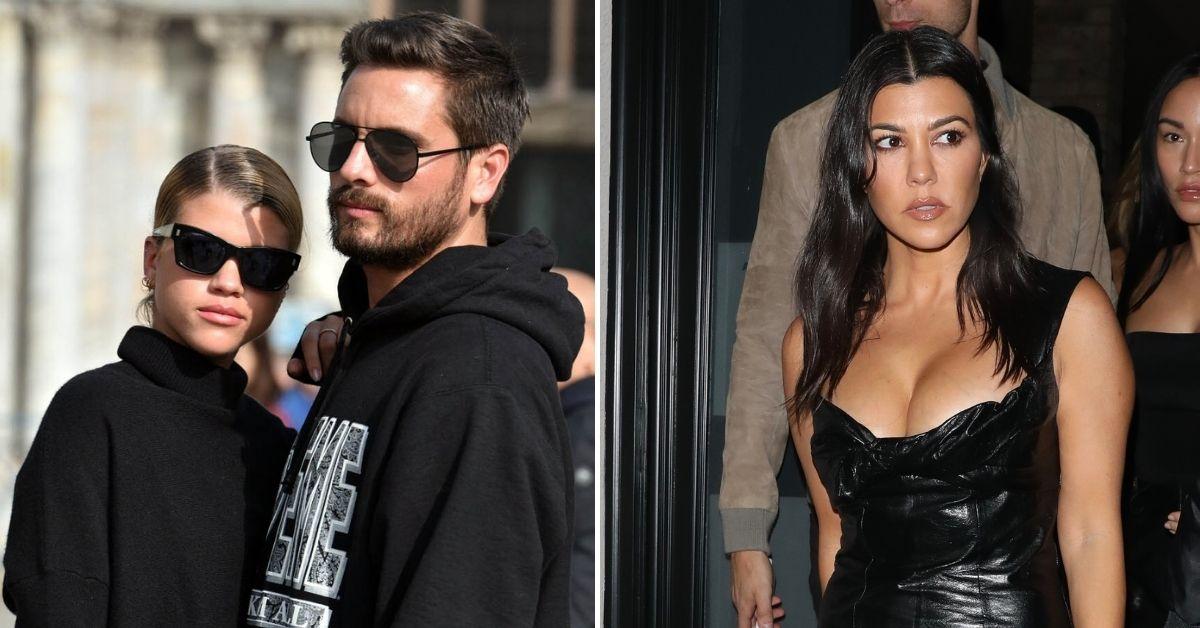 The final season of Keeping Up With The Kardashians opened with a bang when Scott Disick said that ex-girlfriend Sofia Richie gave him an "ultimatum" towards the end of their relationship.
The 37-year-old told Kim and Khloé Kardashian that Richie asked him to choose between his ex and the mother of his children, Kourtney Kardashian, or her. The pair previously took a break because the 22-year-old felt that Scott didn't prioritize her, but briefly got back together.
Article continues below advertisement
"And I was like, 'But Kourtney is Kourtney and my kids — it's a unit,'" he added. "I was like, 'How could you even want that for me?' It just became like, an impossible relationship to keep carrying on with, right?"
"Sometimes it's time just to cut the cord," Kim told Scott.
Article continues below advertisement
"Yeah, like, I need to be with somebody that I trust with all my heart," he agreed. "I trust Kourtney with my life."
"I'm never going to give up my relationship with Kourtney and the co-parenting we have, nothing in a million years, will be worth what we have," Scott said in his confessional. "And I truthfully believe if the right person were to even come along into Kourtney's life, or my life, us having children and having this amazing relationship would only be a plus to the outsider."
"I think it's got to be a lot for somebody her age to be dating Scott," momager Kris Jenner said earlier in the episode. "He's got three kids, the drama of Kourtney, and over time, that would be hard to handle. I've thought about that. That would be hard for me. Most women wouldn't put up with stuff like that."
When it came time for Khloé to chime in, she said, "Scott, I think is doing the best he can trying to be this amazing hands-on father but probably feels like she's sort of like, fighting for the attention from Kourtney and I'm sure that's really really hard for Sofia."
Article continues below advertisement