STYLE
Ready For Their Close Ups! Experts Dish Secret Skincare Treatments Stars Use Before Hitting The Red Carpet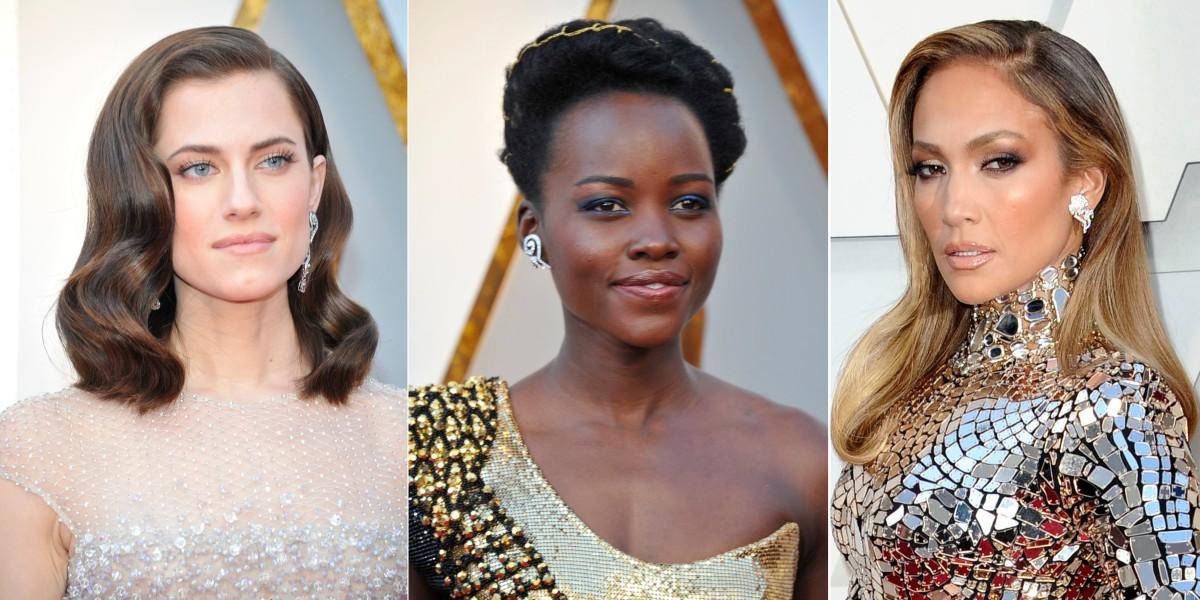 Bring on the glamour! The 93rd Academy Awards are scheduled to take place in Los Angeles, at both the Dolby Theatre and Union Station, this Sunday, April 25.
Article continues below advertisement
The ceremony date was pushed back two months due to the impact of the COVID-19 pandemic on the film industry, but it will certainly be worth the wait. The Oscars are going to be fully LIVE, following a year's worth of virtual awards shows.
This also means the official return of the red carpet and you know the stars are going to bring it. But nailing a winning look goes far beyond a designer dress and glam squad. It starts with picture-perfect skin.
Article continues below advertisement
Oscar attendees have been prepping for weeks, even months, in advance to get their famous faces camera ready. So how do they manage to glow on the red carpet? While we won't name names, we are revealing a few of the go-to skincare secrets they swear by.
Article continues below advertisement
From laser peels to gold facials, scroll through the gallery below to see just a few of the treatments stars indulge in before hitting the red carpet.
VIVACE
You may have heard of microneedling, or "The Vampire Facial" as some have called it, thanks to its use of needles pricking the skin in order to generate collagen. And while the results can be fab, let's be honest, it can also be, well, frankly a bloody mess with some serious downtime. Stars have since discovered Vivace. The minimally-invasive treatment also uses needles to stimulate the natural production of collagen, but in a much more precise, controlled fashion compared to all over scraping found in other treatments.
Article continues below advertisement
"People prefer Vivace to traditional microneedling because it's a superior treatment with less downtime," explains Dr. Ashley Magovern of Manhattan Dermatology. " The Vivace allows us to to precisely penetrate the skin and also use RF (radiofrequency) to heat the skin and stimulate collagen production. Vivace also allows for great needle depth so we can treat deeper levels of the skin compared to traditional microneedling."
Combined with numbing cream, Vivace is virtually painless and with a developed recovery system, ensures no one knows you just had a treatment. And the results are stunning.
Article continues below advertisement
"Vivace is a secret weapon because it's so easy to do and the skin will look noticeably younger, more hydrated, smooth and radiant," she adds. "Immediately after the treatment, we can infuse the skin with things like growth factors, peptides, antioxidants, PRP, and other skin brighteners — perfect prep for the red carpet. It will instantly improve the skin, but also lead to long-term change."
For a red carpet glow, Magovern recommends getting a Vivace treatment a week or two before an event and says they can dial the settings up or down to adjust for downtime. A series of treatments a month or two apart leading up to a big event is even better.
Article continues below advertisement
ULTRA LIGHT PEEL + PRP
When people hear the word "peel" that iconic episode of Sex And The City and Samantha Jones' bee-keeper moment may come to mind, but in reality, a light peel is nothing to be scared of and can be one of the easiest ways to make a mega-impact on your skin. Dr. Michael Somenek, an in-demand facial plastic surgeon in Washington, D.C., says one of his go-to treatments for high-profile patients is his Ultra Light Peel.
Article continues below advertisement
"You don't generally peel from it but it's a very light version of the CO2 Laser," he assures, adding that patients will notice about a day or two of redness and then are generally good to go. "The great thing about it is about 48 hours later you can wear makeup and the skin looks plumper and healthier and shinier almost like you're glowing."
To give his patients an extra wow factor, he pairs the treatment with PRP, aka Platelet-Rich plasma therapy which uses injections of a concentration of a patient's own platelets. Not only will the patient be ready for a big event in-the-now , but they continue to see amazing results over time.
Article continues below advertisement
"We're trying to infuse those growth factors into the epidermis and the deeper dermal layers so they can really get that glow when they need it," he explains.
Article continues below advertisement
Jet Peel Facial
So you put off your red carpet prep until the last min? No sweat. The Jet Peel Facial is a painless skin treatment procedure that dramatically improves the appearance and texture of your skin without the need to hide out after.
"It's basically a car wash for the face with no downtime," says Lucy Boyadzhian, PA-C and founder of Beverly Hills medial spa Vivant Aesthetics. "It reduces inflammation, hydrates the skin, detoxes the skin and also help boost collagen with no downtime. It's a very cold facial, an alternative to a regular standard facial."
Jet Peel facials follow a series of steps which include lymphatic massage & drainage, cleansing, exfoliating and infusing. The Jet Peel facial technology blows a stream up to 600 feet per second, which breaks down liquid into micro air droplets to deliver nutrients such as antioxidants, plant stem cells, hyaluronic acid and peptides into the dermis.
"The patient will walk out feeling plump and hydrated and they'll see that their pores are smaller. It can also get rid of puffiness under the eyes and help with some mild pigmentation as well," she says. "You can basically do it right before a date and you will look on point."
Article continues below advertisement
24 Karat Gold Facial
Stars are often dripping in gold on the red carpet, but did you know some of it is actually in their skin? Celebrity aesthetician and owner of the European Skin & Massage Studio in Santa Monica, Calif., Margaret Tomaszewicz, gives her clients the Cleopatra treatment with her ultra-popular 24 Karat Gold Facial. This luxe, totally painless facial diminishes fine lines, reduces the appearance of sun damage, minimizes pores, improves tone, lifts your skin and restores the natural elasticity for a more youthful appearance.
Gold isn't just glamorous, it's known to have detoxifying properties that also reduces the level of acne-causing bacteria to prevent blemishes from forming, making it perfect for both dry and acne-prone skin types.
Article continues below advertisement
"The 24 Karat Gold treatment will insure glowing complexion do to anti-aging property of pure gold," says Tomaszewicz. "But besides that, rest like a good night sleep, hydration by drinking water and applying topical hyaluronic acid is needed."
She also recommends adding on a lymphatic facial massage to the gilded treatment, which helps remove excess toxins and puffiness. And to prevent breakouts before a big event, she notes it is best to avoid to much alcohol, sugar, dairy products and spicy food.