NEWS
Is Unlucky-In-Love Selena Gomez Talking About Ex Justin Bieber In Her New Song, 'De Una Vez'?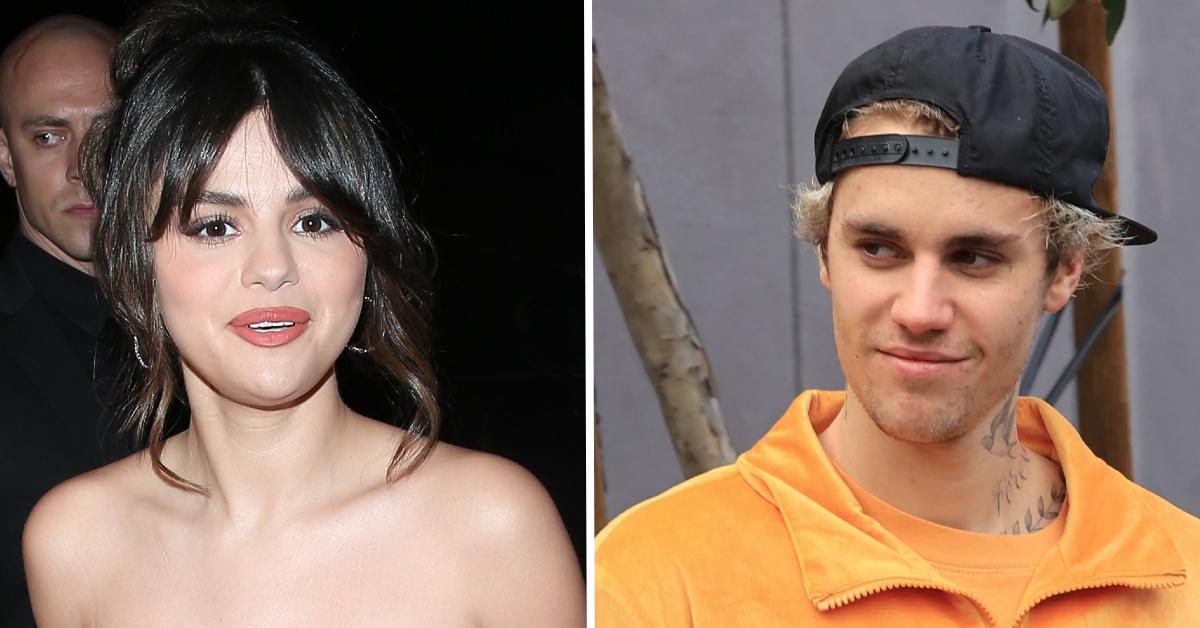 Songstress Selena Gomez dropped a new song, "De Una Vez," which translates to "At Once" in English — and while fans are loving the new music, many are also suspecting Gomez has written yet another song about her most famous ex, Justin Bieber.
Gomez dropped the Spanish-language song on January 14 directly after teasing it on Instagram, accompanying a snippet of the tune with a video of herself dressed in a romantic pink floral dress, with a glowing light-up heart that flares periodically as she sings. "This is the beginning of something I've wanted to explore for so long. I hope you love it as much as I do," she captioned her post.
Article continues below advertisement
Loyal fans went to work, naturally, deciphering Gomez's intentions with the track. The lyrics (translated to English) certainly do suggest getting over someone very significant, which... well... duh, right?
INSIDE SELENA GOMEZ'S EXPANSIVE ESTATE DATING BACK TO 1989
"It doesn't hurt like before, no," Gomez states. "The wound of your love healed."
She goes on to relate: "Once and for all, I'm stronger alone...I don't regret the past. I know the time by your side cut my wings, but now this chest is bulletproof."
It's not too hard to draw lines to Gomez's infamous up-and-down relationship with Bieber; after all, she utilized one of the most impactful lyrics of all to summarize her relationship with the fellow pop star: "the heart wants what it wants."
Article continues below advertisement
SELENA GOMEZ DEBUTS CURLY BOB HAIRSTYLE & PREVIEWS PRODUCTS FROM HER UPCOMING MAKEUP LINE
In an interview with Vogue, Gomez discussed the music video for the new song as well as her thoughts behind the composition, saying it is "such a beautiful song and I think it has a very powerful meaning behind it for anyone who has had their heart broken."
She added, "We all have the pain and the scars from various experiences we go through in life, but it's really how we heal ourselves. Not only is it about leaving the past behind and forgiveness, but more importantly, it's also about strength, moving forward, and starting your next chapter."
That chapter seems to be at a bit of a standstill, as Gomez has said that her dating life has come to a halt due to the coronavirus pandemic. "It's just funny that I release things that say I want a boyfriend and stuff … and I'm like, 'I didn't really mean it, though.' Guys are a lot of work," she told Nikkie de Jager on YouTube last fall.