NEWS
Senator Ted Cruz Hands Out Water In Texas As Mexico Trip Backlash Continues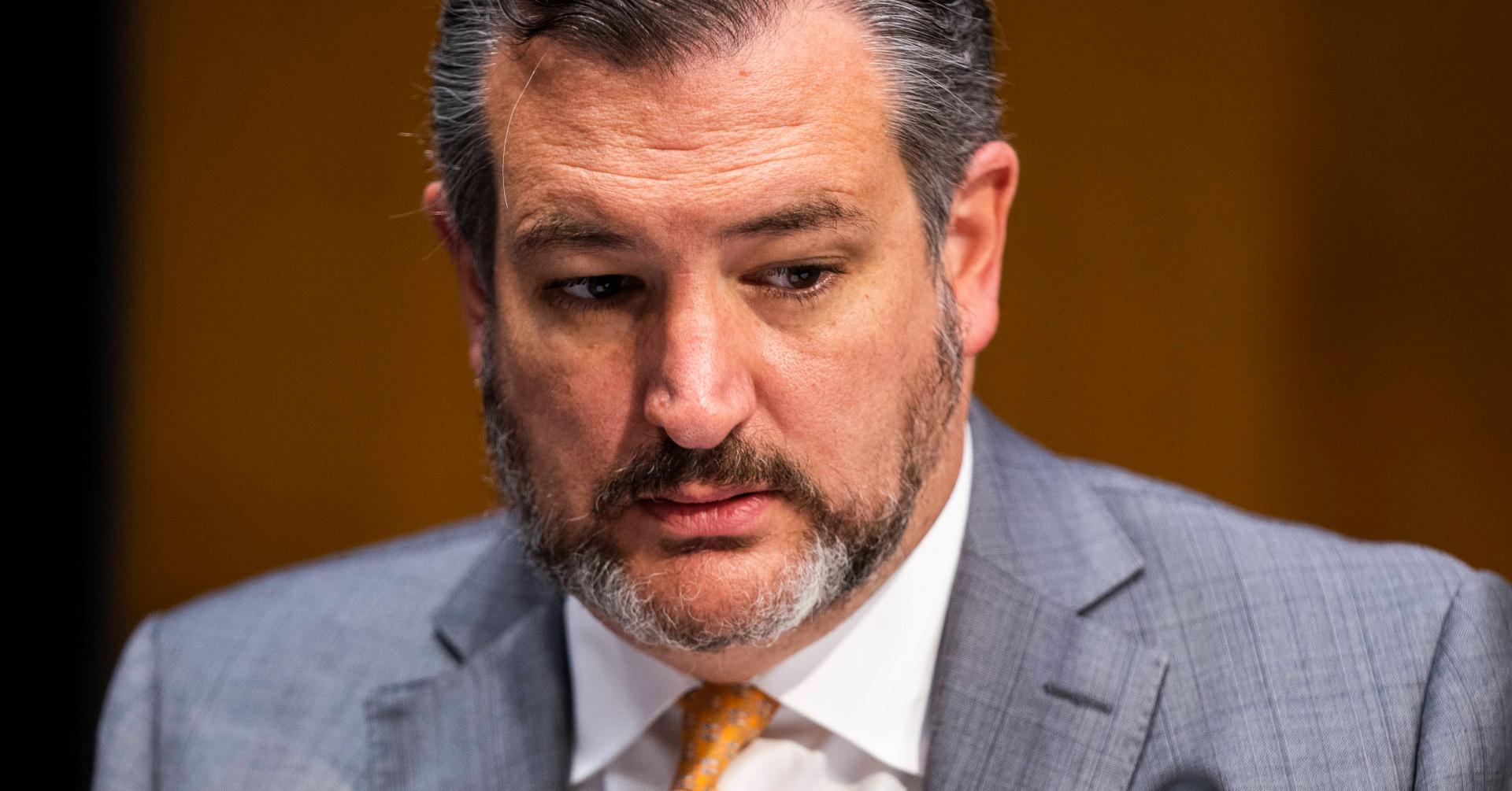 One week after Senator Ted Cruz received backlash for taking a family trip to Cancún, Mexico — in the middle of the pandemic and unprecedented winter storm —he was seen handing out water to Texas residents.
The 50-year-old shared photos of himself loading cases of water bottles into cars and chatting with residents to Instagram and Twitter on Saturday, February 20. "#texasstrong," he captioned the snaps.
Article continues below advertisement
Article continues below advertisement
Article continues below advertisement
The responses to Cruz's acts of charity were mixed with many who were still upset by his family vacation — which took place as Texas residents experienced water shortages as freezing temperatures burst water pipes, according to The Associated Press. Many Texans also experienced power outages.
"Don't pretend now that you care about helping, you need to resign!!" one user said. "AOC [Alexandria Ocasio-Cortez] raised 3 million dollars and volunteered at a food bank and you...helped to load a case of water in a staged photo?" another noted.
Article continues below advertisement
Since coming under fire for his trip, Cruz apologized for his decision to leave the state during such a tumultuous time."Whether the decision to go was tone-deaf — look, it was obviously a mistake. In hindsight, I wouldn't have done it. I was trying to be a Dad," he admitted. "On the one hand, all of us who are parents have a responsibility to take care of our kids, take care of our families.But I also have a responsibility that I take very seriously of fighting for the state of Texas."
Article continues below advertisement
The Senator added: "As it became a bigger and bigger firestorm, it became all the more compelling that I needed to come back," before noting that he didn't want "all the screaming and yelling" about his trip to Mexico to distract from "the real issues that I think Texans care about, which is keeping all of our families safe."
According to the New York Times, the trip was hastily planned by his wife, Heidi — who reportedly texted friends and neighbors to offer them a spot on the trip to get out of the cold. Cruz returned to Texas on Thursday, February 18, after he arrived in Mexico 24 hours prior. The Senator claimed that they planned to return to Texas the day after they departed; however, his wife's texts reportedly revealed that the family planned to stay in Mexico until Saturday, February 20.
Article continues below advertisement
Cruz's daughters, Caroline, 12, and Catherine, 10, attend St. John's School, which introduced a rule, stating that students who travel internationally must quarantine for seven to ten days once they return home. Parents were notified of the rule on January 30, according to Politico.
A spokesperson for the Senator told Politico that his "daughters plan to follow the St. John's policy."
Article continues below advertisement
Some social media users said that Cruz too should have quarantined before handing out water, as CDC rules suggest citizens should take a COVID-19 test and quarantine for 7-days after coming home from Mexico. However, he did wear a face mask and said he took a COVID-19 test in Mexico, which came back negative.