COUPLES
Shailene Woodley Gushes Over 'Super Sexy, Super Attractive' Fiancé Aaron Rodgers Before His First 'Jeopardy!' Episode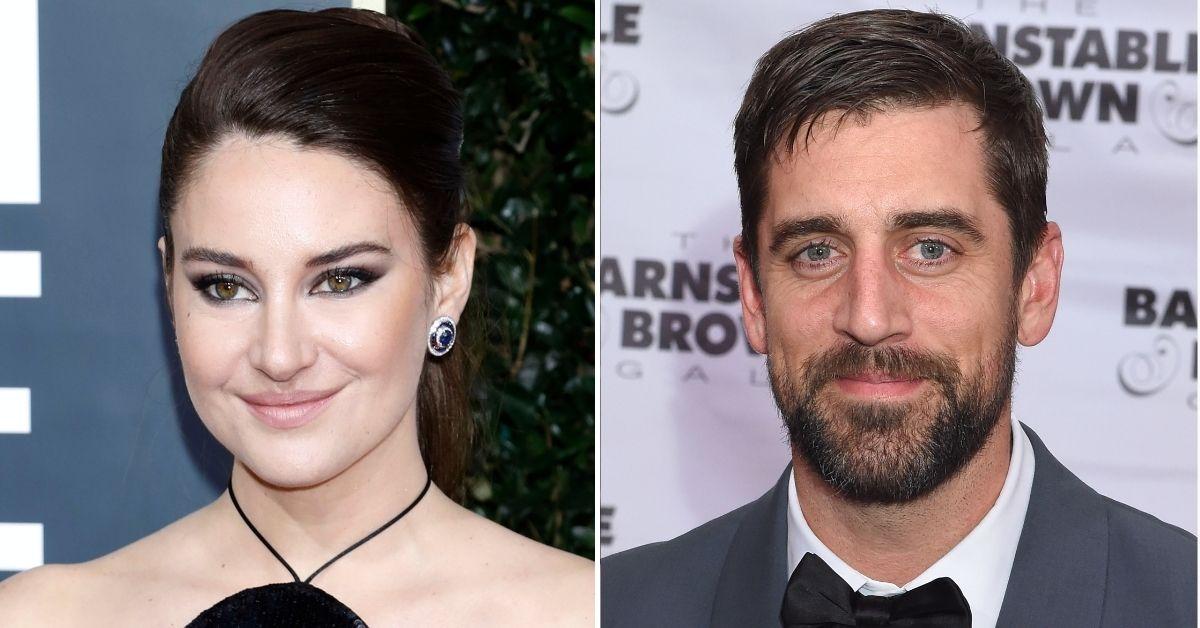 Article continues below advertisement
"I have a very important announcement to make," Woodley said in an Instagram video on Monday, April 4, from the passenger seat as Rodgers was driving. "This guy right here is super sexy, super attractive ... just shaved his neck this morning. Has a little man bun growing," she described of the 37-year-old. "This guy is hosting Jeopardy! tonight!"
Article continues below advertisement
"There's some laughs, maybe some tears, excitement, mystery," Rodgers said as a "sneak peak." "You never know."
"I've had the opportunity to do a lot of amazing things but winning Celebrity Jeopardy! [in 2015] and getting to share the stage with Alex Trebek was one of the things I'll never forget," Rodgers opened his first episode. "Alex was such a gentleman, so smart, so precise, I was in awe, and I will work hard to honor his legacy."
Article continues below advertisement
"Following in the footsteps of a legend is something I know a little bit about," he said in a nod to both Trebek and previous Green Bay Packers' quarterback Brett Favre. Rodgers prepared for his role by rewatching old seasons of Jeopardy!, but not from the perspective of a fan.
Article continues below advertisement
"I took pages and pages and pages of notes. I wrote down every affirmative that he said to any type of clue. I wrote down how he would respond if they didn't get it right. I wrote down beat points of the show. I wrote down all the different ways he would take it to break. I wrote down the stuff that he said coming out of break. Literally, I studied for this like no other. I wanted to absolutely just crush it," he told ESPN, and it seemed to have paid off.
Article continues below advertisement
"I was so ready. So we get into the first game, the first run-through, there's 30 questions in a Jeopardy round, and after the first 15 questions, we go to break. They say it in your earpiece, 'Take it to break.' So I take it to break, and there was a pause, and I think everyone was like, 'Whoa, OK, this guy kind of knows what he's doing here,'" he said.
During his two weeks on the game show, Rodgers will be raising money for small businesses affected by the coronavirus pandemic via the Aaron Rodgers Small-Business COVID-19 Fund, and the money won by contestants will be matched by the North Valley Community Foundation.
Article continues below advertisement
Article continues below advertisement
Article continues below advertisement
"But for us, it's not new news, you know, so it's kind of funny. Everyone right now is freaking out over it and we're like, 'Yeah, we've been engaged for a while,'" Woodley told Jimmy Fallon in March. "I don't know him as a football guy," the 29-year-old explained. "I know him as like the nerd who wants to host Jeopardy!. That's the dude I know. He just happens to be very good at sports."