'RHOC' Star Shannon Beador Files Emergency Court Documents To Ask That Children Are Allowed To Film
Real Housewives of Orange County star Shannon Beador is reportedly going to court again with ex-husband David Beador in an attempt to allow two of their daughters to appear on the reality show.
Article continues below advertisement
Shannon and David called it quits in 2017, having tied the knot in 2000 and share daughters Sophie, Stella and Adeline. As Sophie is not a minor, she does not need permission to appear on RHOC.
According to legal documents obtained by The Blast, the 57-year-old filed emergency documents in court and asked that their two youngest daughters be allowed to continue filming the reality show. Shannon claimed in the documents that she had been asked to begin the next season of RHOC but production wants to film Shannon in her home with her children.
Article continues below advertisement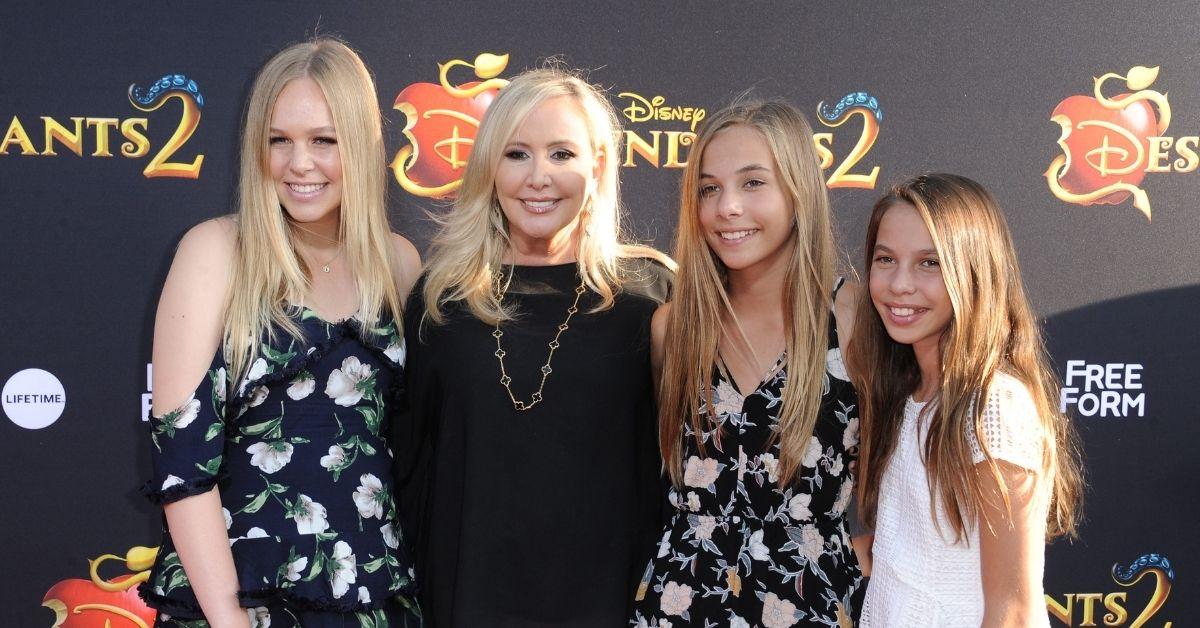 Article continues below advertisement
"The filming of the Show is my primary career and is part of and supportive of my primary income source, for which I use said income to care for my children. If my children do not film on the show, I will be in violation of my contract and will lose my job, and thus my ability to earn income," Shannon said in the documents.
David filed an opposition where he explained that while he did allow their children to appear on RHOC in the past, things are "much different" in their family lives now. He noted that he has a "new family" he is trying to "protect and not expose to a reality television show."
Article continues below advertisement
"I find it very troubling that these proposed limitations are not acceptable with (Shannon) and/or her counsel considering the fact that (Shannon) and I both have joint legal custody. It is also concerning to me that these narrowly tailored limitations are not acceptable with the (Shannon) and/her counsel because it gives me the feeling that she does in fact intend on referencing either myself, my new wife, and our new daughter during the filming of this 16th season. This Is absolutely not acceptable to me," David said.
Article continues below advertisement
A RHOC executive producer reportedly wrote in a letter included in Shannon's filing obtained by The Blast that Shannon would not continue on RHOC if they could not film inside her home with the kids as without the access "we are not able to document Shannon's life, and therefore she will not have satisfied the contingencies in her agreement with us."
After the former flames split, they reached a settlement in June 2019, where they share legal and physical custody of the children and David reportedly agreed to pay $10,000 a month in support and a $1.4 million lump-sum payment to Shannon.