REALITY TV
'RHOC' Star Shannon Beador Slammed After Ditching California's Stay-At-Home Order For Christmas In Cabo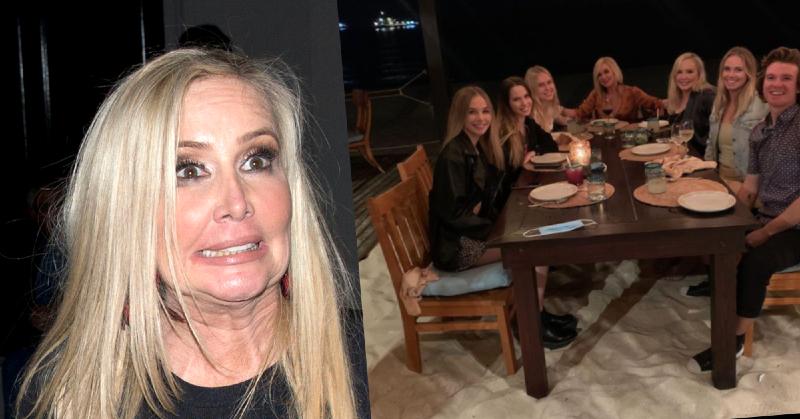 Real Housewives of Orange County star Shannon Beador decided to celebrate Christmas in Cabo with her three children, Stella, Adeline, and Sophie, and to say that fans are furious by the family's international gathering would be an understatement.
On December 25, the 56-year-old posted a photo of her clan right before Christmas dinner was served, with an accompanying caption that read: "Christmas dinner in Cabo with my girls and best friend since 6th grade and her children!
Article continues below advertisement
"Haven't been away with all 3 of my girls for a few years now. Enjoying it all and we are being safe to follow all COVID protocol. Merry Christmas to all!!!"
Sophie has since deleted her TikTok video, but Beador's post — which has amassed over 24,000 likes — remains up on her Instagram page.
Clearly taken aback by her "insensitive" decision to fly during a pandemic, one fan wrote in the comment section: "How disgusting of you guys to still be traveling when everyone else is barred from leaving the country because they're following orders."
Another person echoed similar words, adding: "how are you being safe if you're traveling internationally in a pandemic and meeting up with people you don't live with?"
Article continues below advertisement
At the time, Beador appeared cautious of her surroundings after sharing with the public that she and her daughters were battling COVID-19, insisting how she was taking desperate measures to forestall the possibilities of infecting those around her.
The girls isolated in separate rooms in the same house for two weeks before they were tested again when they learned the results had come back negative.
"Today, we are Covid positive times 4. The girls and I are blessed to be quarantining in the same home (but isolating in separate rooms)," she explained.
Article continues below advertisement
After learning about the news, she confided in her boyfriend John Janssen about her diagnosis, saying: "I have so many emotions going right now. I'm worried because of my lungs and I feel bad for you and I'm f***king pissed at my kids for their carelessness.
"And bringing it home and hanging out with 20 or 30 kids with no masks on, knowing that I'm at risk."