Steve Irwin Praises Father Bob In Unearthed Letter Amid Bindi's Rift With Grandfather
Amid the ongoing rift between Bindi Irwin and her grandfather Bob, an unearthed letter from her late father Steve Irwin has added a new layer to the family drama.
Article continues below advertisement
Steve penned the letter when he was 32 but it was only uncovered in 2016, ten years after his tragic death.
"At 32, I am finally starting to figure it out. In good times and in bad, you were there. Your strength and endurance to raise me will not go unrewarded. My love for you is my strength!" Steve wrote, per News AU.
Article continues below advertisement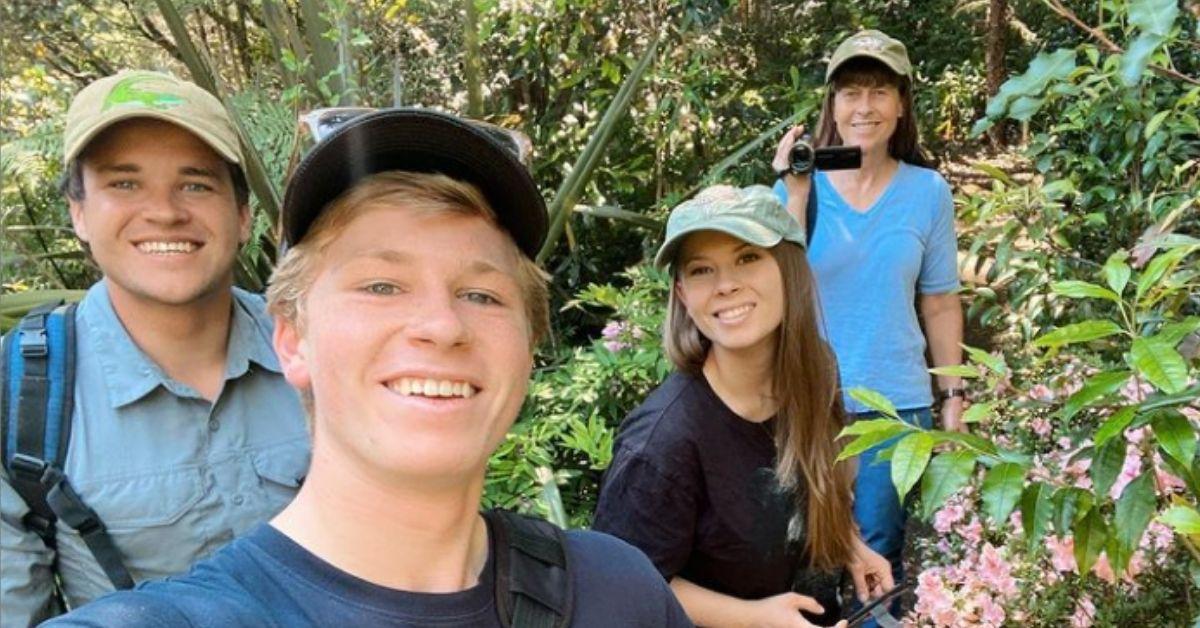 Article continues below advertisement
"For the rest of my life I will reflect on the unbelievably GREAT times we've shared and will continue to share. You're my best friends!" he said. "Thank you," Steve concluded the note.
Article continues below advertisement
"He has returned gifts I've sent him after he opened them, he has ignored my correspondence and from the time I was a little girl he has ignored me, preferring to spend time doing anything else rather than being with me," the 22-year-old claimed. "He has never said a single kind word to me personally. It breaks my heart but it is not healthy to engage in an abusive relationship."
"I hope everyone remembers to be kind to one another but most of all care for your own mental health," Bindi said. "I have struggled with this relationship my entire life and it brings me enormous pain."
Article continues below advertisement
According to Bindi, her mother, Terri, still writes to Bob and sends him gifts for Christmas but doesn't get a response. Bindi also said that the family has financially supported Bob since 1992.
However, those close to Bob and family members hit out at Bindi's claims.
Article continues below advertisement
Bethany Wheeler, who said she is the "the granddaughter of Bob Irwin via marriage of my father and my Stepmother Mandy as a very young child," wrote a Facebook post where she said Bob was "the most genuinely beautiful human on this planet and has NEVER spoken out or put down anybody! He is a man who sits silently and battles his demons alone, in what is great sadness. He doesn't retaliate, only prays for his grandchildren's safety and good lives."
Wheeler noted that her "sisters and brothers will happily back me up when I say that Bob Irwin is a passive and beautiful human and these lies need to stop," News AU reported.
Article continues below advertisement
The co-author of Bob's autobiography The Last Crocodile Hunter, Amanda French also opened up about the rift on the Stav, Abby and Matt radio show.
Article continues below advertisement
"It's a surprise with what Bindi came out and said. There were some pretty weighty terms that were thrown around, psychological abuse and all that stuff. You'd have to have some pretty big evidence to back that. It's a pretty big call to make," French said.
According to the biographer, Bob has not seen his grandchildren since resigning from Australia Zoo in 2008.
Article continues below advertisement
"I've been there when he's received gifts, and it was a shower cap. Really strange thing to send a man. To me it's a passive aggressive thing to do, that's my perspective. After a while of that Bob returned one of the gifts," French said.
"He gave them that zoo," French noted. "There was always an agreement that he would be on a pension and looked after."