BABIES
Bun In The Oven
Tarek El Moussa & Heather Rae Young Are Expecting Their First Baby Together!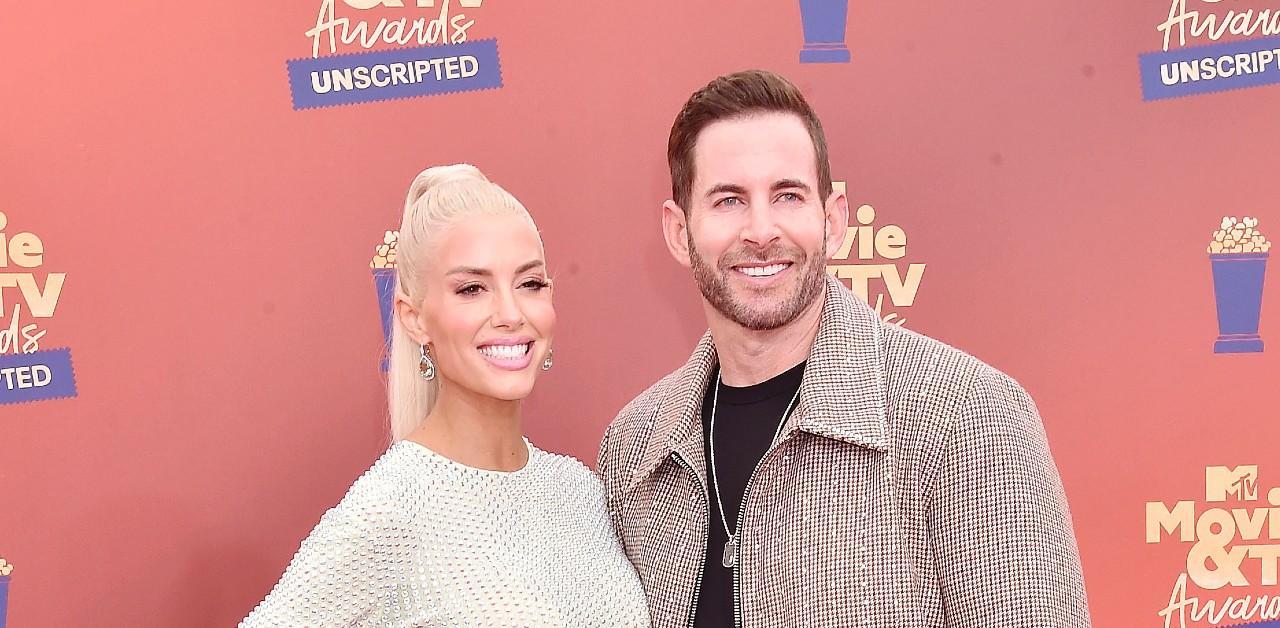 It's time to start putting together a nursery: Tarek El Moussa and wife Heather Rae Young announced they're expecting their first child together!
"Surprise!!! Baby El Moussa coming early 2023!! 🤍," the pair captioned an Instagram post that featured a set of beachy pics of them both dressed in white. The Selling Sunset star cradled her bump in one photo, while others showed the Flip or Flop alum's two kids running around with them on the sand.
Article continues below advertisement
"It was a huge shock. We just weren't expecting this. We had just gone through IVF. We had embryos on ice. We had a plan," the blonde beauty, 34, gushed to PEOPLE of the news. "I think when you least expect it and there's no stress in your life, the world just brought us what was meant to be. I'm so excited that it happened like this."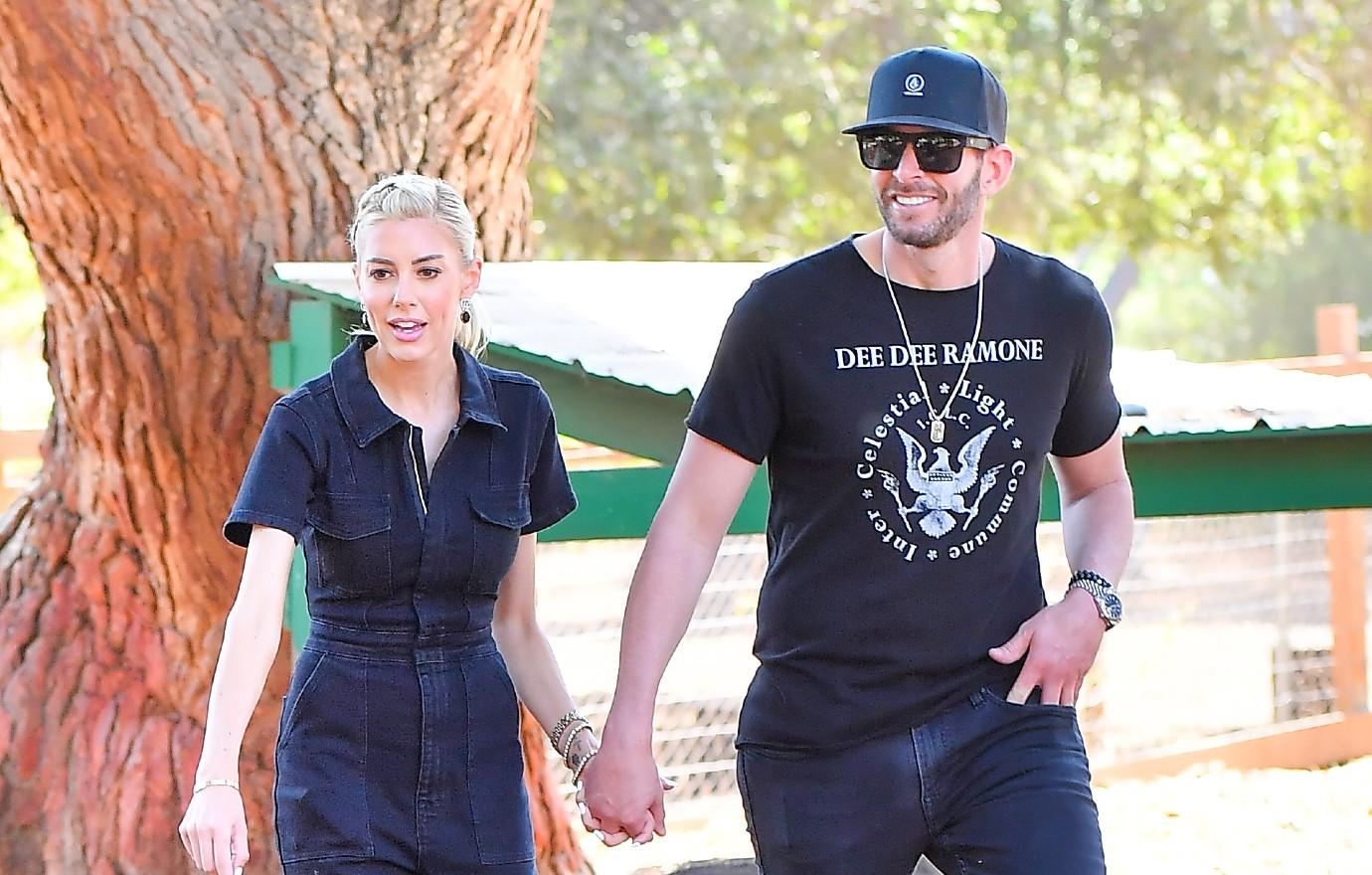 Article continues below advertisement
When the spouses first got together, Young confessed she didn't care about having a child of her own, as she loved just being a "bonus mom" to the two children El Moussa, 40, shares with ex-wife Christina Hall: daughter Taylor, 11, and son Brayden, 6,
"But as your love grows more and more and you fall deeper in love with someone and you build this life together, I started picturing myself having a child with Tarek," the pregnant star explained. "I started thinking I just wanted to create something with the man that I'm in love with."
Article continues below advertisement
The lovebirds are currently bunking in a Newport Beach, Calif., home they recently renovated, but now that a little one's on the way, they feel they need some extra room.
"We are looking for a new house and if we don't find that house when the baby comes, we do have room for the baby at our current home," the Flipping 101 star shared. "But we definitely need to find a bigger house with a yard and some more space."
Article continues below advertisement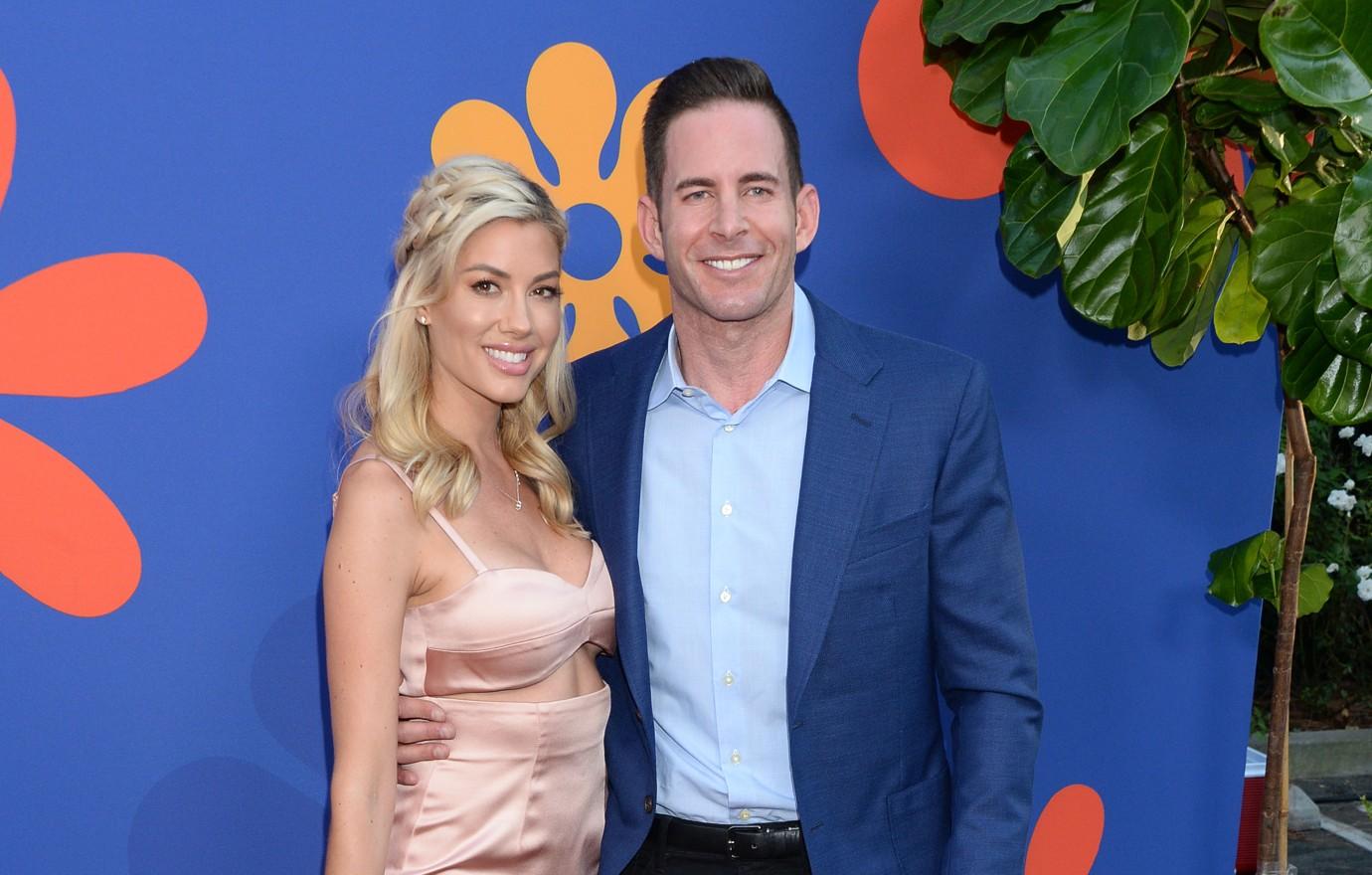 Fans will likely get an inside look at Young's pregnancy soon enough, as the two are starring in a new 8-episode docuseries for HGTV, The Flipping El Moussas.
"We are so excited to bring viewers into our world to see the ins and outs of our day-to-day lives," they shared. "As busy parents and successful real estate experts, fans can watch us as we go from making breakfast for the kids in the morning, to making business deals by the afternoon. The cameras are capturing our journey like never before and we can't wait to share it all."