NEWS
Tekashi 6ix9ine's Post-Prison Transformation: Rapper Shows Off 60-Pound Weight Loss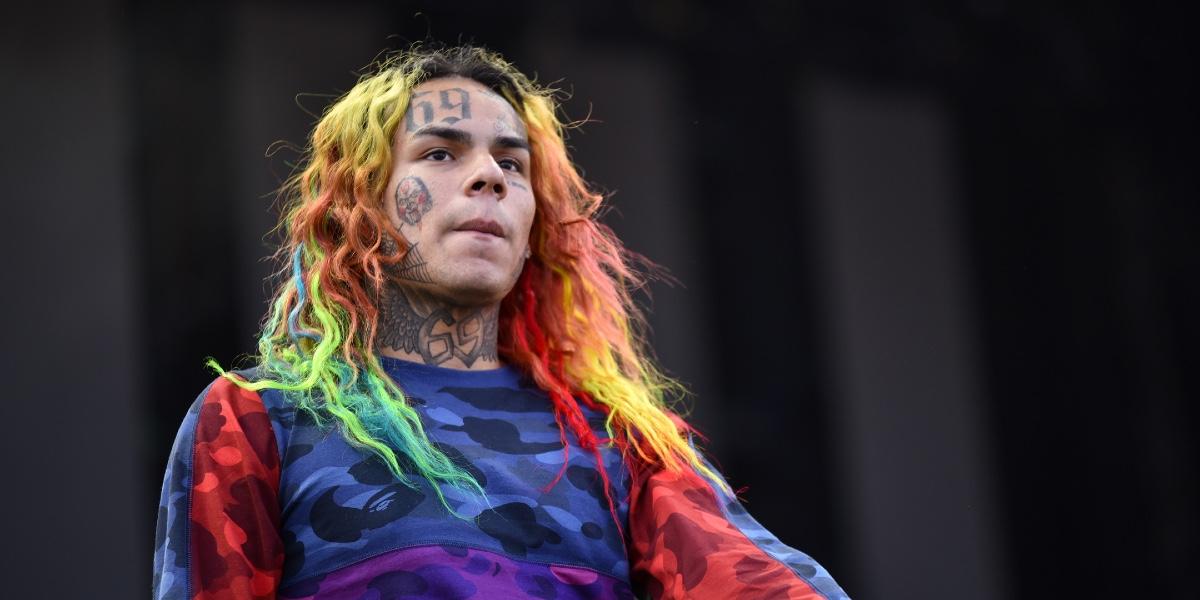 Like many of us, Tekashi 6ix9ine packed on the pounds during the pandemic. Following his release from prison in April, the controversial rapper gained a substantial amount of weight while under home confinement.
"SO the real reason I LEFT Instagram and MUSIC for 6 months is because in September I was the biggest I ever got," he wrote on Instagram Wednesday, February 24, sharing a shirtless photo with his fuller figure on display. "I weighed 204 pounds and I was kinda going through a lot in life and I was just constantly eating and eating."
Article continues below advertisement
Article continues below advertisement
But the 24-year-old — real name Daniel Hernandez — soon turned his attention to his health.
"I told myself to put the music to the side and focus on myself and here I am today 60 pounds lighter at 140," he said, sharing videos of his body transformation.
"IN LIFE everyone needs a break, in the chaos of everything that is going on in your life, tell yourself 'I control what happens in my life,'" he added. "Do NOT let anyone tell you that things you want it's not possible, that's FALSE! YOU WANT IT GO GET IT ! OWN THAT SH*T ! I AM AND FOREVER WILL BE THE KING OF NEW YORK CHECK THE F**KING STATS !!!!!!"
Before his post, the "Gooba" rapper's Instagram had been dark since September 2020. 
On October 1, he was reportedly hospitalized after allegedly overdosing from mixing two Hydroxycut diet pills with a McDonald's McCafé coffee.
Article continues below advertisement
In 2018, the rainbow-haired musician was arrested on racketeering, weapons and drugs charges. He pleaded guilty to nine charges including conspiracy to commit murder and armed robbery in February 2019 and was given a two-year prison sentence after testifying for the prosecution. 
He was granted early release during the COVID-19 pandemic following fears over his vulnerability to the disease due to his asthma condition and put on house arrest for the remainder of his term.
A three-part documentary, Supervillain: The Making of Tekashi 6ix9ine, is currently streaming on Showtime, following the rapper's epic rise to notoriety and how it was aided by his mastery of social media.
As OK! previously reported, the rapper almost got into a physical altercation with Meek Mill outside of an Atlanta nightclub earlier this month. The pair have been feuding online for months after Mill posted a freestyle video denouncing "snitches." This came after 6ix9ine reportedly served less than two years in prison after testifying against alleged fellow gang members to avoid a lengthy prison sentence in connection with federal crimes.