Joy Behar Slammed For Carelessly Misgendering Caitlyn Jenner On 'The View' After Announcing Her Bid For Governor Of California
After Caitlyn Jenner announced her bid to run for governor of California, the ladies of The View had their fair share of comments on the big news, but it was cohost Joy Behar who found herself having to apologize for misgendering Jenner a number times.
Article continues below advertisement
On the Friday, April 23, episode, Behar referred to Jenner — who identifies as trans and transitioned over six years ago — as "he" multiple times during the broadcast.
Article continues below advertisement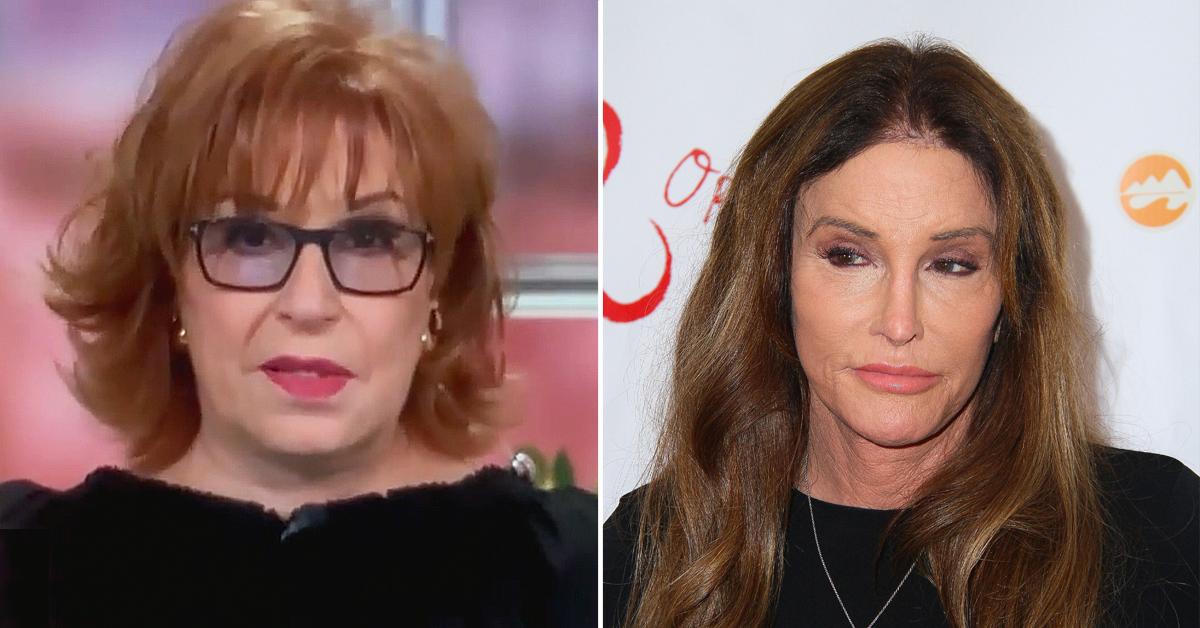 Article continues below advertisement
After the show took a commercial break, Behar addressed her slipup and blamed her lack of "sleep" for the careless error. "So first of all let me apologize for my pronoun mix-up," she began. "I had no intention of mixing them up, and I tried to correct it immediately, but whatever, it just came out."
Behar continued, apologizing to the trans community, saying, "I'm sorry if anybody was upset by that."
Article continues below advertisement
Despite her quick apology, Behar was slammed on social media for her wrong use of pronouns. Journalist Yashar Ali accused Behar of misgendering "Caitlyn Jenner at least four times" on the air. "I don't know why Joy misgendered her but it's an important reminder that we don't misgender people even if we don't like their politics," referring to Jenner being a longtime Republican while Behar is a staunch Democrat.
Article continues below advertisement
As OK! previously reported, after weeks of rumors, Jenner announced her plan to run for governor of California on Friday. "I'm in! California is worth fighting for. #RecallNewsom," the 71-year-old former Olympian wrote on Twitter as she is seeking to replace embattled Democratic Gov. Gavin Newsom in a recall election
Article continues below advertisement
"As Californians, we face a now-or-never opportunity to fundamentally fix our state before it's too late," Jenner wrote in her announcement. "Taking on entrenched Sacramento politicians and the special interests that fund them requires a fighter who isn't afraid to do what is right. I am a proven winner and the only outsider who can put an end to Gavin Newsom's disastrous time as governor."
Article continues below advertisement
Jenner, who is a transgender rights activist, is hoping to use her celebrity status to win over her constituents in the Golden State. She has assembled a team of prominent Republican political operatives to advise her campaign, including 2016 and 2020 Trump presidential campaign pollster Tony Fabrizio as well as Steven Cheung, who worked alongside Republican Arnold Schwarzenegger in his successful 2003 bid for governor of California, according to Axios.
Article continues below advertisement
Current Gov. Newsom is facing an all-but-certain recall election later this year. Some of the dissatisfaction targeted at the governor stems from the way he handled the pandemic and communicated his decisions to close businesses to stop the spread of COVID-19.
Jenner defeating the controversial incumbent won't be an easy task though. Fifty-six percent of Californian adults questioned in a Public Policy Institute of California survey released late last month said if the recall election were held right now, they'd vote to keep Newsom in office, with four-in-ten saying they'd vote to oust the governor from office.