VIDEOS
'The Voice' Crowns Cam Anthony Season 20 Winner — Watch His Duet With Coach Blake Shelton
The Voice season 20 crowned Cam Anthony as its winner.
Article continues below advertisement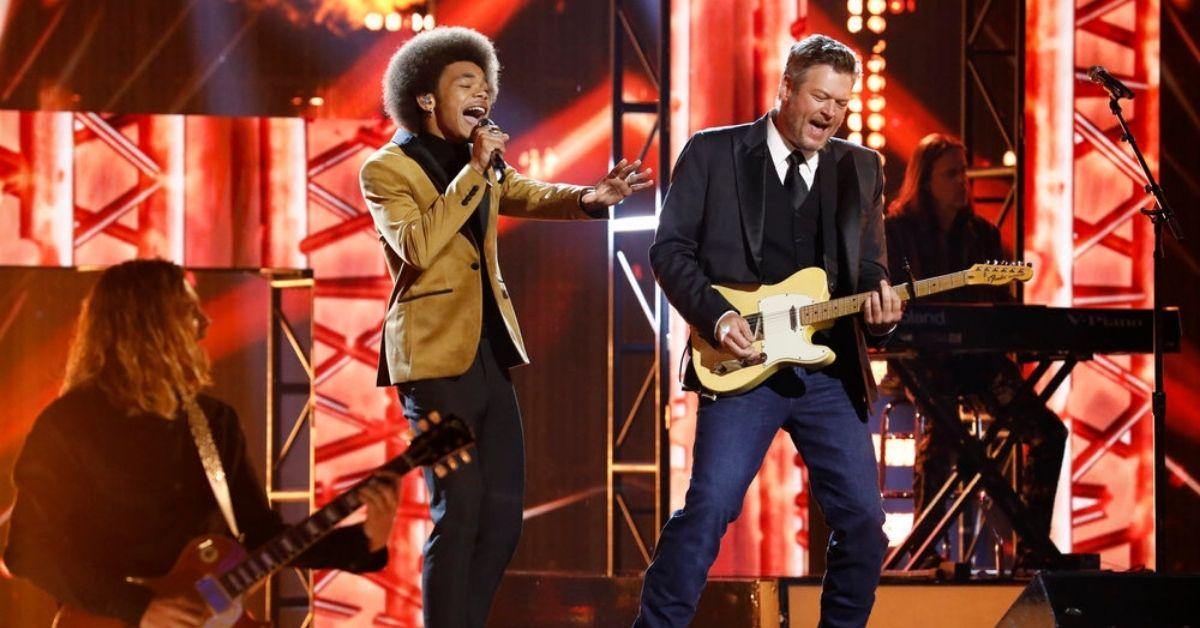 The "unlikely pairing" shared a long hug on stage after Anthony was announced as the winner. "This has been the time of my life," Anthony said and thanked Shelton for allowing him to "explore my artistry…and have as much fun with it as possible."
Shelton told the winner, "You being on this show and giving us the chance to be a part of your journey has changed the show forever and we've been needing that."
During the night, Anthony gave a powerful rendition of Cynthia Erivo's "Stand Up" and covered Bon Jovi's "Wanted Dead Or Alive." He also took to the stage with Shelton to perform the Fine Young Cannibals' "She Drives Me Crazy."
Anthony will take home $100,000 and a recording contract.
"Cam, your artistry has shown through all season and your impact to this show will live on for a lifetime. Congratulations on the big win! Now time to celebrate!!!!!!!" Shelton tweeted after the show.
"We did it! Yes! Thank you guys," Shelton said in another clip.
Anthony originally wanted to be on John Legends' team because "his voice is pretty similar to mine," but was blocked by Nick Jonas.
"Everybody is betraying me. I expect this from Blake but Nick deftly blocked me and I'll never forgive him for that," Legend said at the time. "Every time I hear Cam sing, it breaks my heart that Nick would use his block [on me] in such a way."
Kenzie Wheeler on Team Kelly Clarkson came in second place; Jorgan Matthew Young, who was also on Shelton's team, came in third; Rachel Mac, on Jonas' team, came in fourth; and Legend's Victor Solomon came in fifth place after the votes were counted.
Scroll down to see the reactions to Anthony's win:
Absolutely Beautiful
Anthony "is everything we all need right now!!!" one fan shared.
Article continues below advertisement
Deserved
"Cam is not only a voice he told a story and his soul is so deep. Wow he totally deserves it," one fan gushed.
Article continues below advertisement
Speechless
Many fans were "speechless" after Anthony's performances.
Article continues below advertisement
'Knew It'
Many fans said they knew Anthony was the winner since day one.
Article continues below advertisement
Rocker Vibes
"Dead or Alive" was one of Anthony's most memorable performances.
Article continues below advertisement
'We Won'
Fans were ecstatic to see Anthony win.