NEWS
T.I. Under LAPD Investigation Due To Sexual Assault Allegations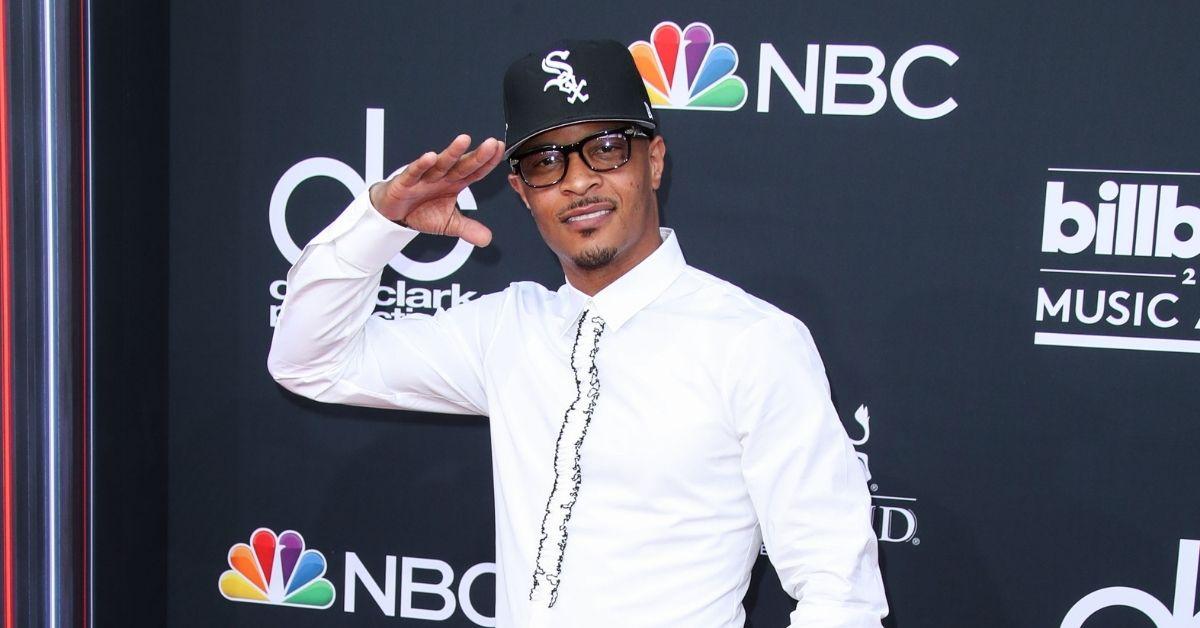 Rapper T.I. is being investigated by the LAPD after multiple women accused him of sexual assault.
Article continues below advertisement
A LAPD spokesperson said that there was an "active investigation into Clifford Harris," which is the 40-year-old's real name.
The investigation has reportedly been underway for several weeks now. Last month, LAPD detectives are said to have met with a Jane Doe regarding a drugging and rape allegation against T.I. and his wife, Tameka "Tiny" Harris, dating back to 2005.
Article continues below advertisement
The anonymous woman was allegedly invited back to their hotel room after she met the couple in a club. After she was allegedly offered a drink by T.I. in the room, she claimed she soon found herself naked in a shower and on a bed with the pair and felt sick.
Article continues below advertisement
In March, attorney Tyrone A. Blackburn, held a press conference saying that he is representing 11 individuals who claimed they are "victims" of T.I. and Tiny. A letter to then-California attorney general Xavier Bacerra, sent the month before in February, said that the alleged victims recounted instances of "sexual abuse, forced ingestion of illegal narcotics, kidnapping, terroristic threats, and false imprisonment."
He said that he and his firm had been approached by "over 30 women" who alleged that the couple "aided by several individuals in their employ, have kidnapped them, drugged them, raped them, and terrorized them with threats of death or physical bodily harm."
Article continues below advertisement
In Blackburn's letter to Bacerra, it said that "of the eleven individuals retained by my office, one of them was a resident of the State of California at the time of her drugging and rape." He requested that "investigators and prosecutors from your office" get involved.
Article continues below advertisement
Blackburn wrote that "these women are unaware of each other, and without any leading on my part, they recount eerily similar events." Since then, Blackburn has been calling for authorities in California and Georgia to open investigations into the pair.
Blackburn said the allegations were "methodical, sadistic abuse."
Article continues below advertisement
Then in January, Sabrina Peterson claimed that T.I. held a gun to her head. Peterson also shared allegations from other women, which according to Blackburn, "opened the door" for victims and "gave them the courage to come forward."
Article continues below advertisement
"These allegations are nothing more than the continuation of a sordid shakedown campaign that began on social media. The Harrises implore everyone not to be taken in by these obvious attempts to manipulate the press and misuse the justice system," the statement concluded.
Article continues below advertisement
Article continues below advertisement
In light of the allegations, VH1 halted production on the fourth season of their reality show T.I. & Tiny: Friends & Family Hustle. It was also announced that the "Live Your Life" rapper would not be returning for the upcoming Ant-Man and the Wasp: Quantumania film after he appeared in the previous two Ant-Man movies.
Deadline was the first to report on the investigation.