NEWS
'We Want Answers': Authorities Obtain Search Warrant For 'Black Box' Inside Tiger Woods' SUV, 'Trying To Determine If A Crime Was Committed'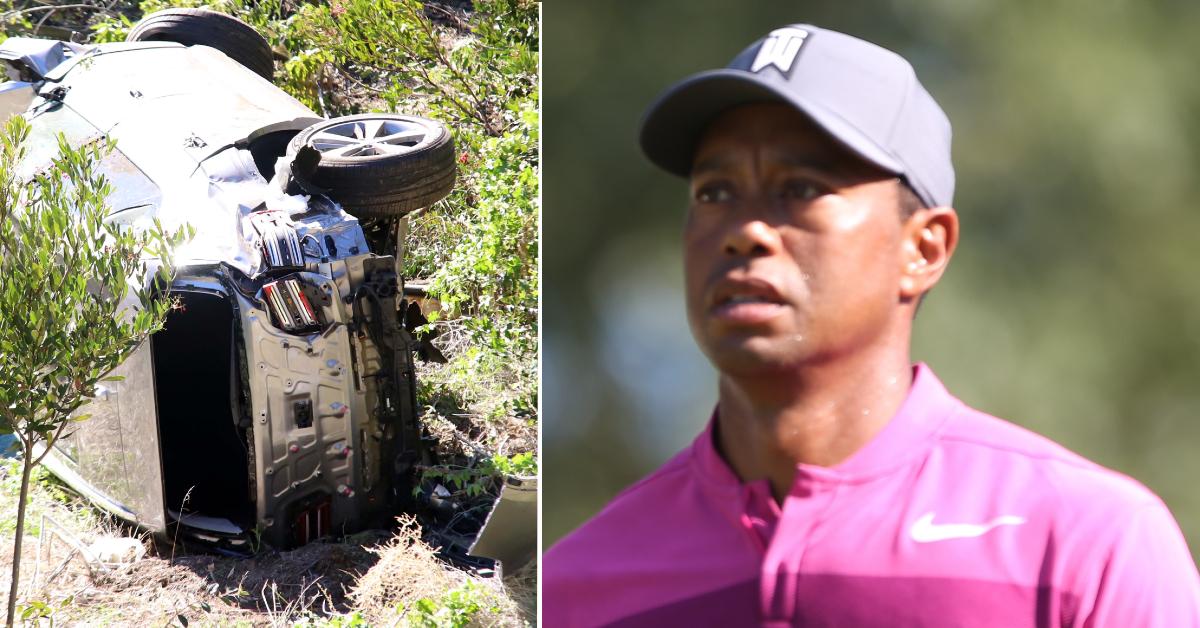 Article continues below advertisement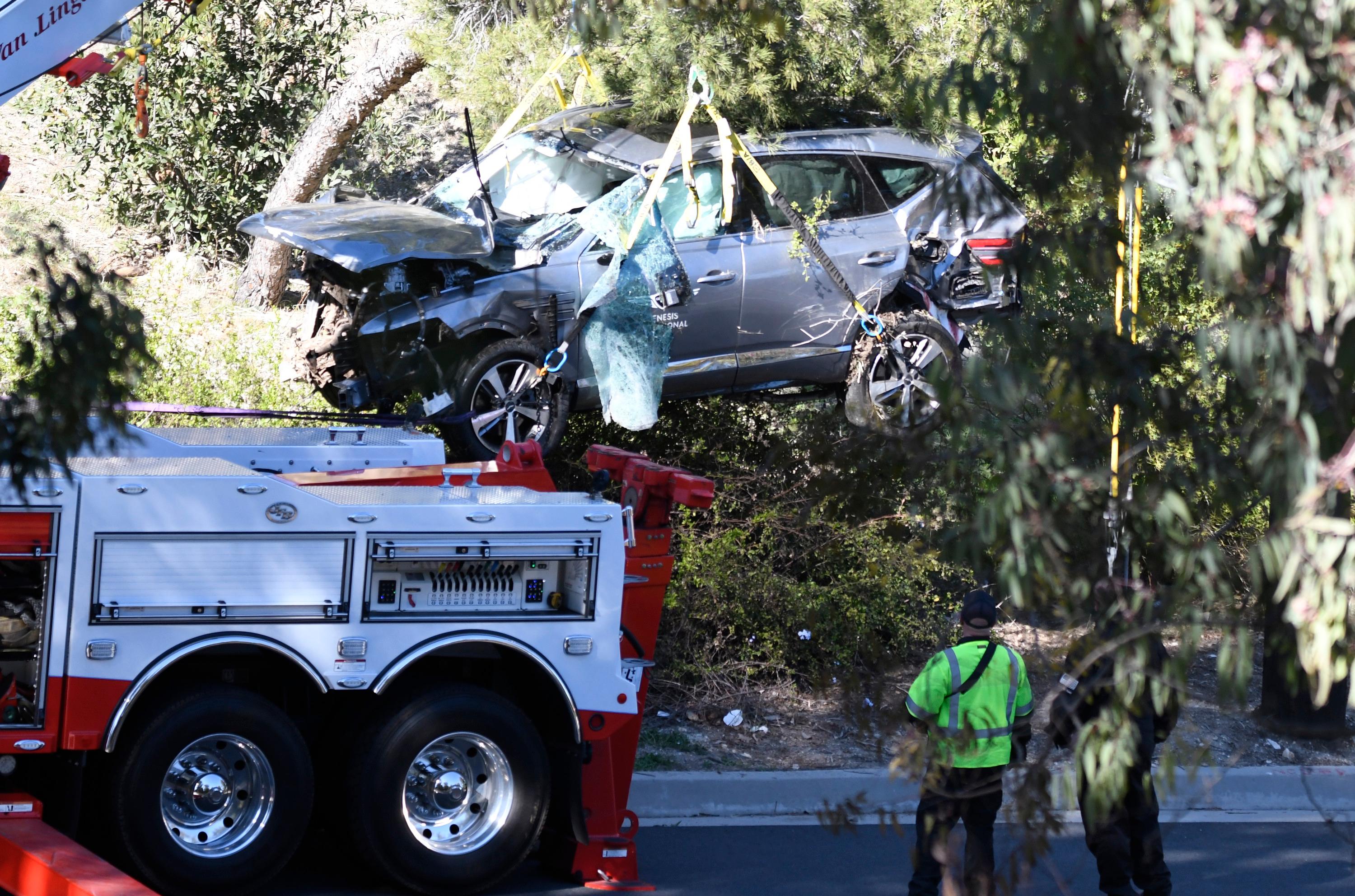 Multiple sources told the outlet that the warrant outlined details of the horrific crash that left the golf legend with multiple leg injuries. Some of the factors being looked at include the fact there were no skid marks at the scene, it was a single-vehicle crash, Woods' extensive injuries and the damage to the SUV.
TIGER WOODS' WHEREABOUTS: SPORTS PRO LAST SEEN GOLFING WITH DWAYNE WADE, DAVID SPADE BEFORE TRAGIC CAR CRASH
According to a source, the words "reckless driving" are not specifically mentioned in the warrant, but there are actually no specific crimes listed, adding that a judge is prohibited to sign a search warrant unless they feel there is probable cause. The insider stressed to the outlet that "examining the black box for possible reckless driving" was the purpose of the warrant.
Article continues below advertisement
Sheriff's deputy John Schloeg downplayed the warrant as a routine procedure when talking to USA Today Sports on Tuesday. "We're trying to determine if a crime was committed," the deputy said. "If somebody is involved in a traffic collision, we've got to reconstruct the traffic collision, if there was any reckless driving, if somebody was on their cellphone or something like that. We determine if there was a crime. If there was no crime, we close out the case, and it was a regular traffic collision." Schloegl ended by saying, "We want answers."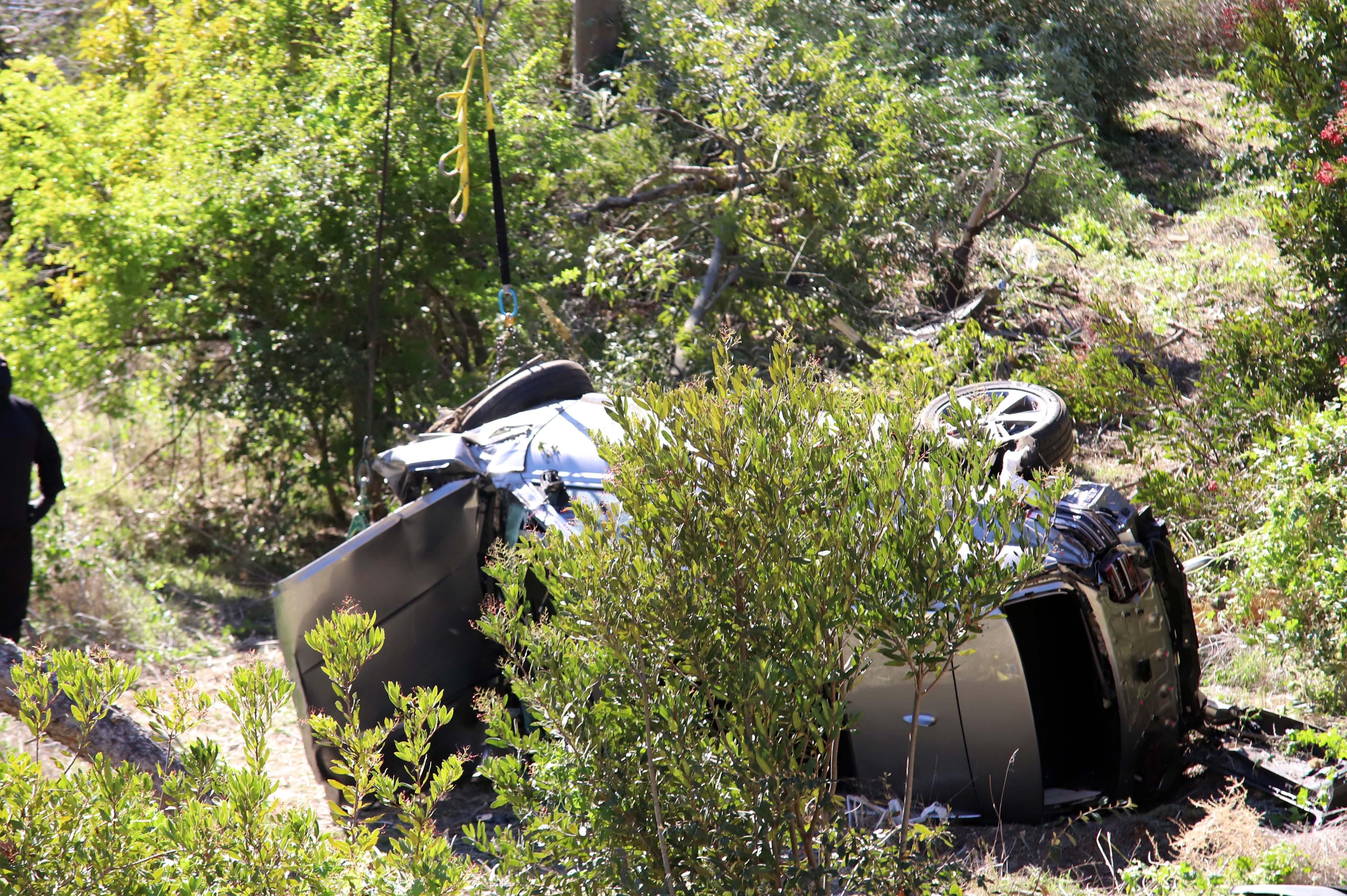 Article continues below advertisement
As OK! previously reported, Woods, 45, was rushed to the hospital on Tuesday, February 23, after he crashed his SUV around 7 a.m. on the border of Rolling Hills Estates and Rancho Palos Verdes. Shortly after his single-car crash made headlines, Woods' manager, Mark Steinberg, reported that Woods had suffered "multiple leg injuries." The athlete was later transferred from Harbor-UCLA Medical Center to the famous Cedars-Sinai Medical Center, a renowned Sports Medicine Institute in Los Angeles.
Article continues below advertisement
One day after the crash, authorities from the Los Angeles County Sheriff's Department said they saw no signs of impairment at the scene, OK! reported. "At the scene, we're looking for evidence of intoxication like if there's an odor of an alcoholic beverage or there's an open container or prescription medication," Sheriff's Deputy Carlos Gonzalez explained. "At this time we didn't see any evidence of impairment and anything beyond that in terms of the medical toxicology, I wouldn't be aware at this time," he added.
OK! learned earlier this week that the golf phenom is on the road to recovery and feels "lucky to be alive" after the crash. "He's very grateful the rescuers got there when they did," an insider dished, noting that "all of his friends and family members have been so supportive, he really couldn't ask for more in that regard."