EXCLUSIVE
TikTok Star Whose Face Got Discolored After A Chemical Peel Gets It Fixed By Dr. Jason Emer — Watch!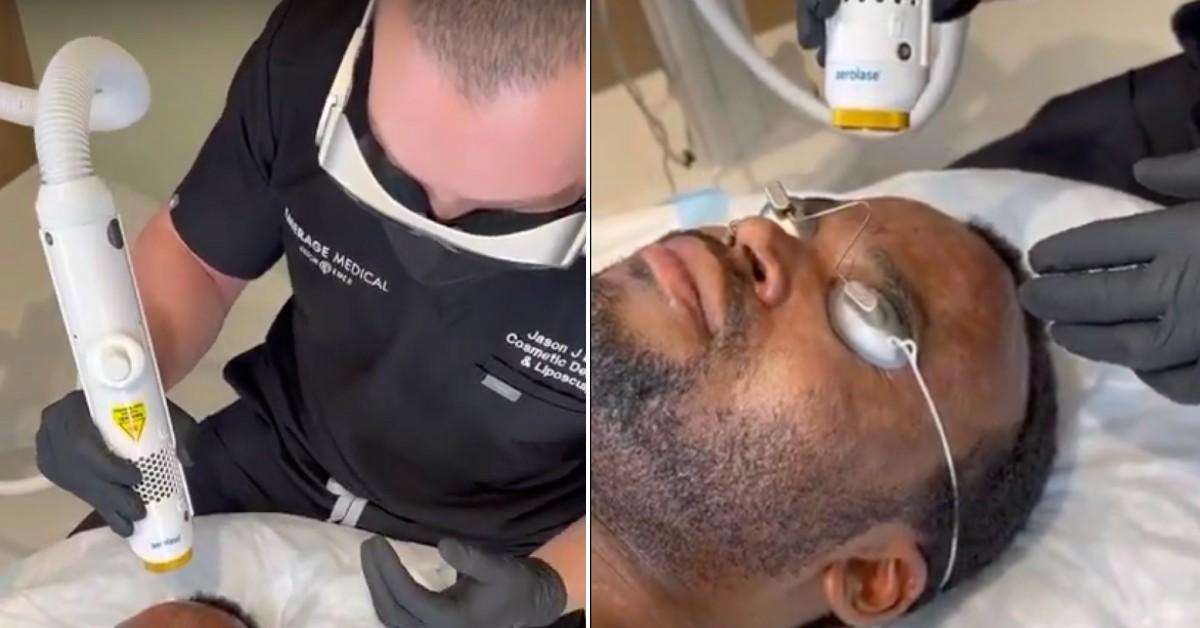 TikTok star Neyo White received a chemical peel that went wrong, but now he finally looks back to his old self, all thanks to Cosmetic Dermatologist Dr. Jason Emer.
White flew to Los Angeles, Calif., in March to see the well-known doctor, where he got several treatments to help with the discoloration on his face.
Article continues below advertisement
"I went to an aesthetician to receive a chemical peel, and shortly after, my skin was damaged with a second degree burn. I am hoping to improve my skin and have my skin looking better than it ever has been. I am comfortable. I am very comfortable with him, and I looked him up. I see he is very well known, and everybody else feels comfortable trusting him with his work, I feel like I should be comfortable trusting him with this work as well," he says in an exclusive video.
Article continues below advertisement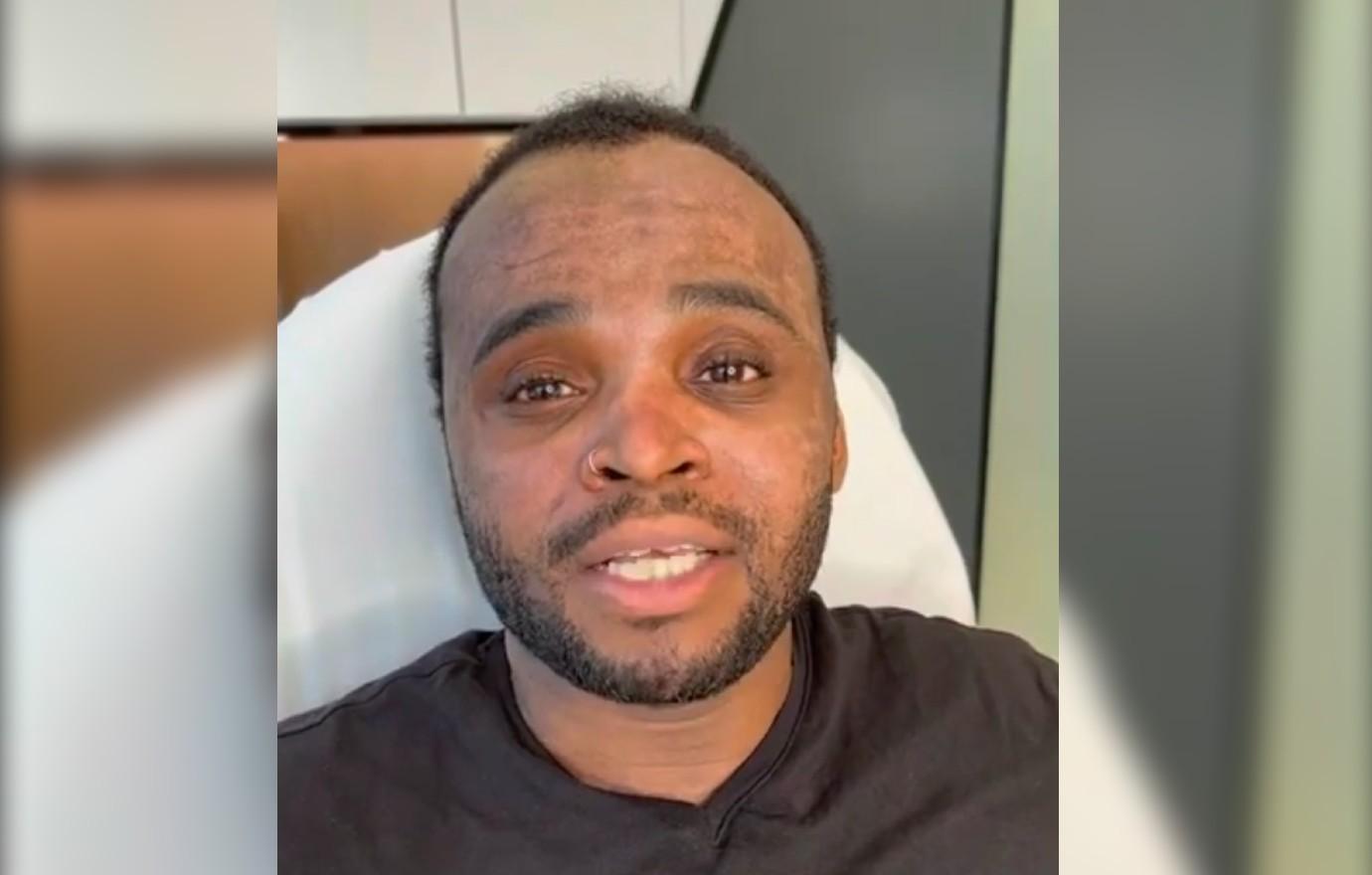 In February, White went viral after he spoke about going to a spa where he received a chemical peel that left him with discolored marks all over his face.
"So, basically before she put the actual chemical peel on, which is an acid, she put this other stuff on my face, and so cleaning my face, I guess prepping it for the chemical peel, and then after she puts all of that on, I think she finally puts the acid itself, which is the chemical peel on my skin, and then it started to burn. She said you'll be fine and that it's supposed to burn. It was very intense," White recalled.
MORE ON:
celeb plastic surgery
Article continues below advertisement
The treatments will help out his tone and produce collagen, in addition to other benefits. "It will stimulate all of his good cells to populate in other areas," the expert says in a video clip.
During White's time in the office, Dr. Emer showed the step-by-step process.
Right after the procedure, White immediately felt better — and looked amazing!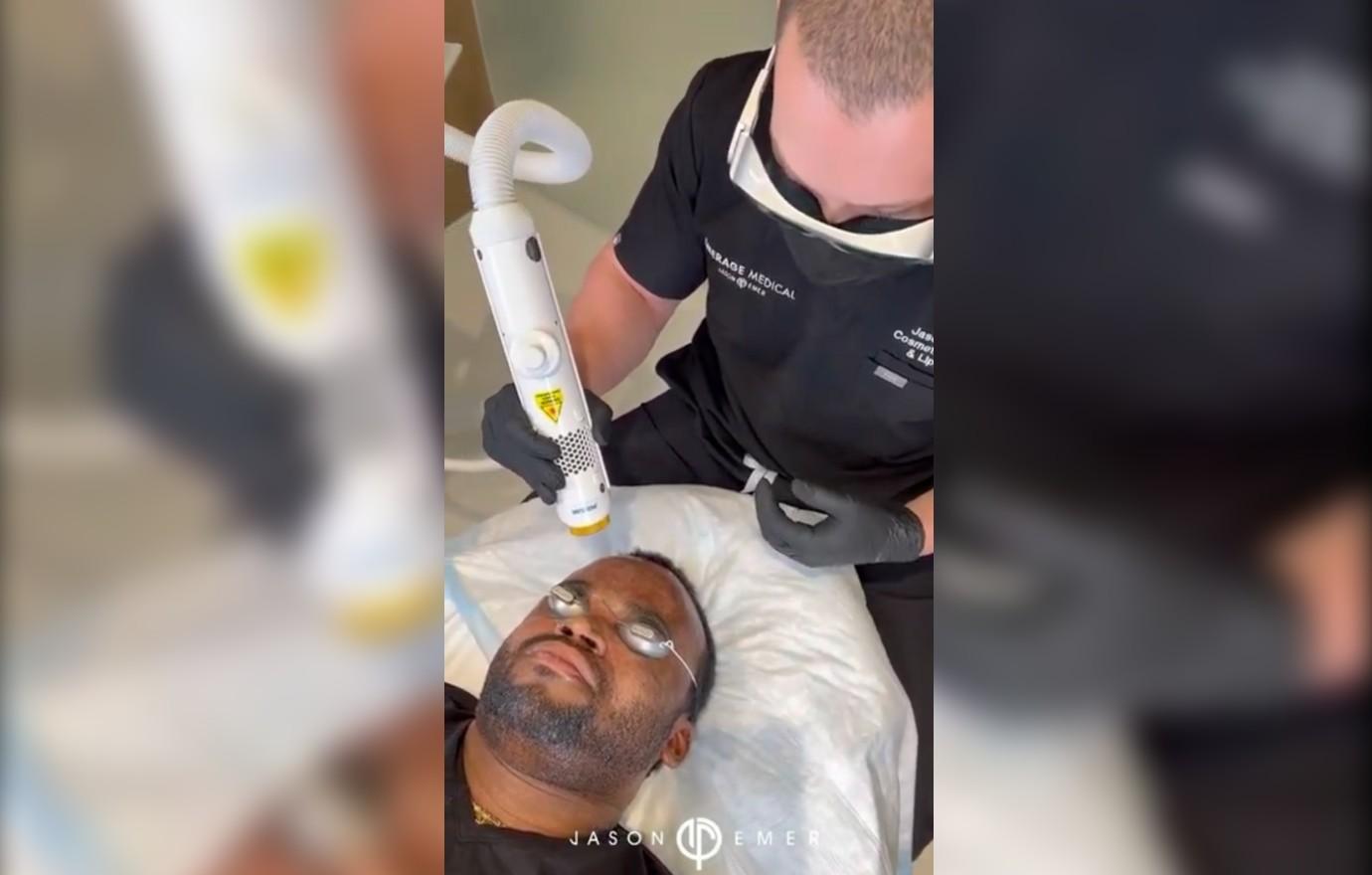 Article continues below advertisement
"Everybody was very nice, everybody was professional. Everyone made me feel welcome, like at home, and I had a great experience. I would come back any time," he gushes.