NEWS
Tim Allen Recalls Being An 'Eff Up' In His Youth, Looks Back On Two-Year Prison Sentence In His 20s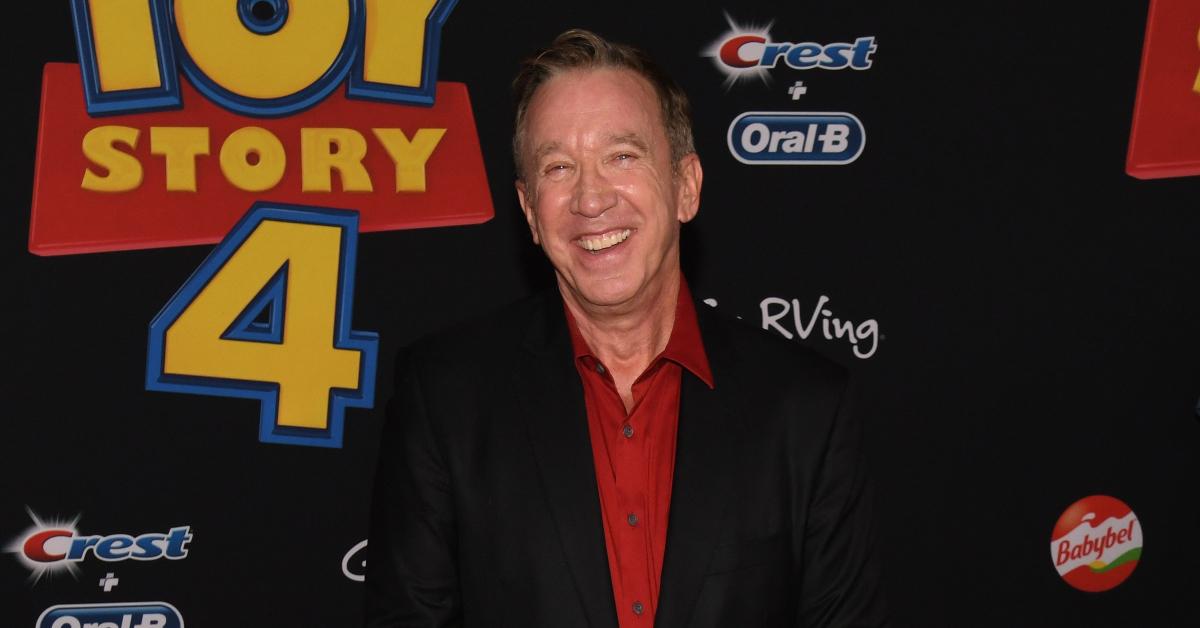 Before he was voicing a superhero like Buzz Lightyear, Tim Allen recalled being a major "eff up" in his youth, particularly after his behavior resulted in jail time in his early 20s.
The 67-year-old was arrested in 1978 with over a pound of cocaine in his luggage. He was sent to federal prison for two years and four months at age 23 after he pleaded guilty — thinking the charges wouldn't be that harsh.
Article continues below advertisement
"We were a bunch of college kids — a bunch of the kids who overdid it," and "two of us took [the punishment] for about 20 guys," he recalled on the "WTF" podcast with Marc Maron.
Following his arrest, Allen said he was "very contrite" and had been living a "terribly stressful existence." However, he said he made goals in the months leading up to his sentencing for when he would come out of prison.
"It was the first time ever I did what I was told and played the game," he admitted. "I learned literally how to live day by day. And I learned how to shut up. You definitely want to learn how to shut up.
Article continues below advertisement
After he got his own cell, he called his mom on Thanksgiving in an "embarrassingly funny to me" call that "was interrupting dinner." Allen filled her in on "how proud" he was to get his own cell.
He recalled his mother responding, "Oh, that's good. Steve graduated from Purdue. Jeff's on his way to Michigan State. One of my oldest sons got his own cell."
Article continues below advertisement
Allen also got candid about his relationship with alcohol and how his father was killed in a car accident by a drunk driver.
The actor had his first drink at age ten, after "every cowboy movie I saw as a kid" showed men having a shot of whisky and riding off on their horses. "That stuff's gotta be pretty damn refreshing," he thought at the time.
"I went down to a friend's house and just poured Jim Beam into a jigger, not a shot glass, [it was] two and half shots actually, and downed it — just like the TV. It was like I drank a bottle of gasoline... Any normal person would have said: 'That's it,' as in no more. However, I said, 'Well, maybe I needed more water,' I got used to it."
"I look back on those things, this is sober guy stuff, I had so much shame at the things that I did ... especially driving people around. Coming from a dad that was killed that way, it's difficult to get past it.
"Grateful is the word. I love my life," he said of sobriety. "I'm not any more mentally stable, I have the same issues I had. Now, I can't hide from them."