NEWS
Tim Robbins Files For Divorce From Gratiela Brancusi — After Never Announcing His Marriage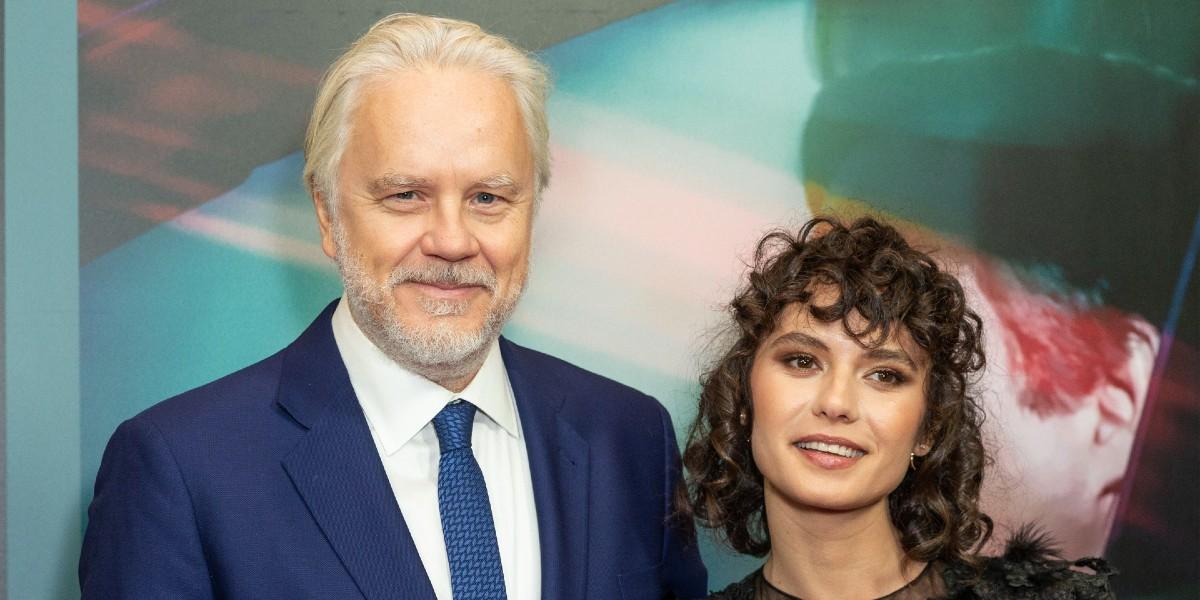 Tim Robbins filed for divorce from his wife, Gratiela Brancusi, on Tuesday, January 26. But if you're saying to yourself, "Wife? What wife?," you're not alone. The legalities definitely come as a surprise to fans, as Robbins never publicly revealed he was married to her in the first place.
Article continues below advertisement
The couple, who have no children together, have not disclosed their exact wedding date, so it is unknown how long exactly they've been married.
Robbins and Brancusi, a marketing exec, were first seen together in 2018 at the premiere of his HBO show Here And Now, and she's shown up with him at various events since, including several throughout 2019 such as a hockey game and various red carpets.
Robbins reportedly always referred to her as his "girlfriend," which made it all the more confusing when it came to light that she was actually his wife.
Details are scant about the secret union — which itself is a total mystery — let alone whatever the reasons may be for the two to have split. It appears that Brancusi has not responded to the filing, which Robbins took care of in Los Angeles, as of yet.
Article continues below advertisement
SUSAN SARANDON SHOWS OFF A BLACK EYE AFTER SUFFERING NASTY FALL
The Shawshank Redemption actor was previously linked to fellow thespian Susan Sarandon, whom he met while they were filming the 1988 hit Bull Durham. The couple was together for two decades before splitting in 2009. Remarkably, the two never married, but share two adult sons: Miles, 28, and John "Jack" Henry, 31. Miles has shown up in event photos with Robbins and his new (ex) love in the past couple of years, as has Brancusi's own children.
Sarandon also has a daughter, Eva Amurri Martino, 35, through her relationship with director Franco Amurri in the mid-'80s.
SUSAN SARANDON TAKES HER ADORABLE PUP FOR A WALK
Robbins, who was born in California but raised in New York City, has won an Academy Award and three Golden Globes for his roles in the films Mystic River, Short Cuts and The Player.