'I Have A Butthole In My Chin': Watch NFL Star Tom Brady Read Mean Tweets About Himself Ahead Of Super Bowl LV
Article continues below advertisement
The tweets started off fairly mild, with one poking fun at Brady, saying he "seems like the kind of man who doesn't know how to use a wrench," which the Tampa Bay Buccaneer admitted was "kind of true." Then someone called him a "crybaby" who has "a butthole in my chin," and things started to become a little personal.
"Hope everyone has a great Monday except for Tom Brady, f**k you Tom Brady," a troll wrote, in which the QB responded without hesitation, "F**k you!" Another user tweeted, "F**k you Tom Brady," calling him a "fat bitch" and that they hope he cries, which he responded wasn't too far from the truth. "I do cry," he said with a laugh.
Article continues below advertisement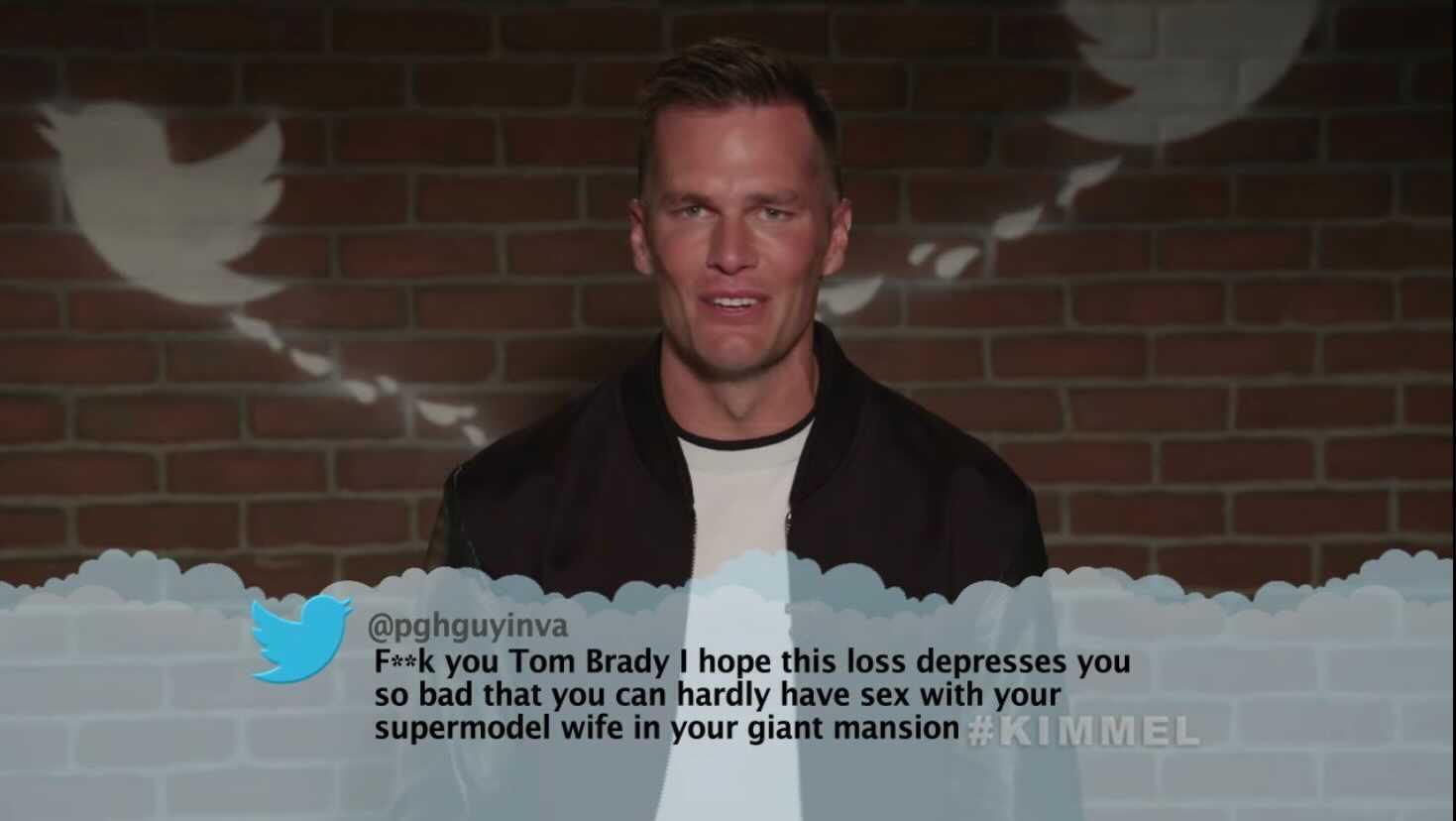 Article continues below advertisement
Brady handled the critics pretty well until one user wished bad things upon his family's beloved pet. "F**k you Tom Brady, I hope your dog eats chocolate and gets really sick and throws up on your socks," the user wrote, to which the athlete responded, "That's f**ked up."
Super Bowl LV will mark Brady's first time playing in the big game with the Buccaneers. He will go head-to-head against Patrick Mahomes and the Kansas City Chiefs. After his team defeated Aaron Rodgers in the NFC championship game, his family was the first to cheer him on.
"We love and are so proud of you, papai!" Bündchen wrote on her Instagram Story at the time. She also posted a picture with their children, Benjamin Rein and Vivian Lake, and wrote, "We are already cheering here papai! We love you! Let's go @tombrady !! Let's go Bucs!!!"