NEWS
Tori Spelling Goes Christmas Tree Shopping With Her Kids While Dean McDermott Is No Where In Sight Amid Split Rumors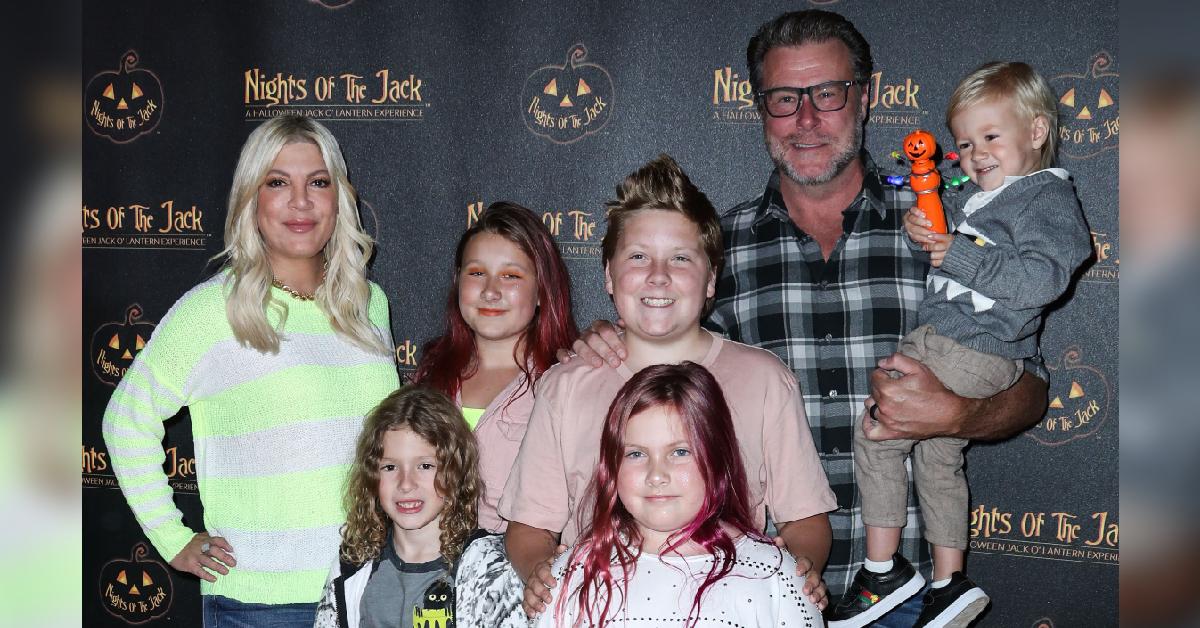 Tori Spelling is getting into the Christmas spirit with her kids by her side.
Article continues below advertisement
While rumors of her crumbling marriage with Dean McDermott continue to hover, the 48-year-old mama has been cozying up to her children as they prepare for the holidays.
Article continues below advertisement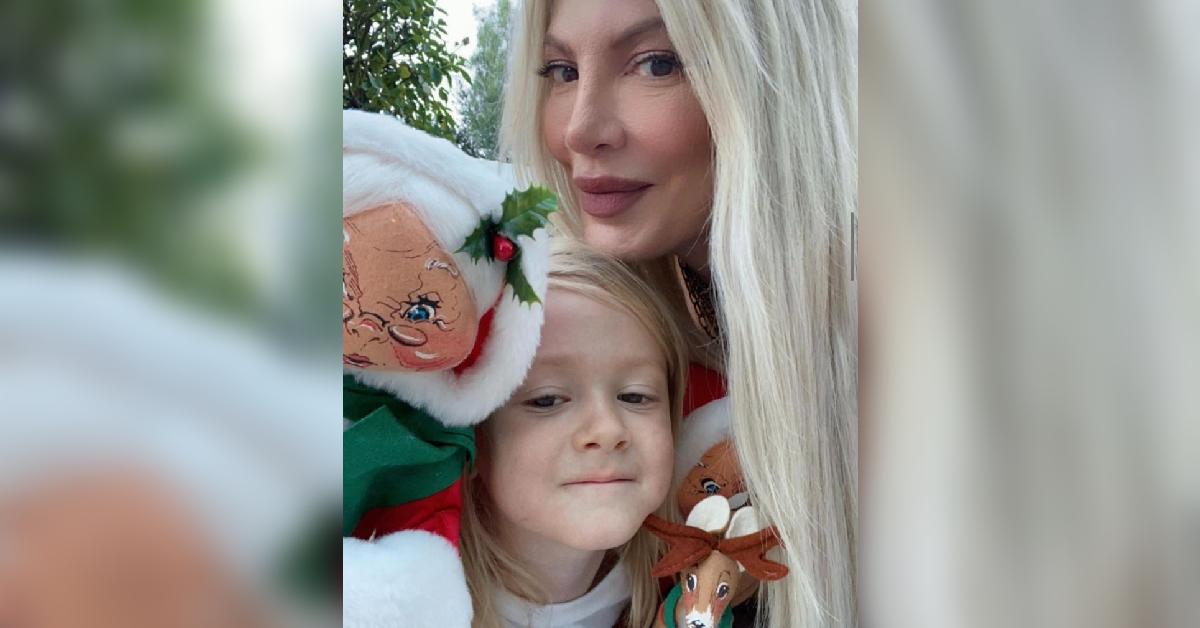 "Christmas tree farm time," she wrote on her Instagram Story, along with a video featuring some of her children. Spelling and McDermott, 55, share five kids: Liam, 14, Stella, 13, Hattie, 10, Finn, 9 and Beau, 4.
Article continues below advertisement
The actress followed her post up with another video of the kids cutting down a little tree, which she claimed would be for hanging ornaments to "represent all our animals."
Article continues below advertisement
After the tree festivities, Spelling posted an adorable photo of two of her boys cuddling up at a restaurant, with her writing, "Brotherly love," on the post. It looks like McDermott didn't take part in the family fun, as he wasn't seen in any of his estranged wife's posts.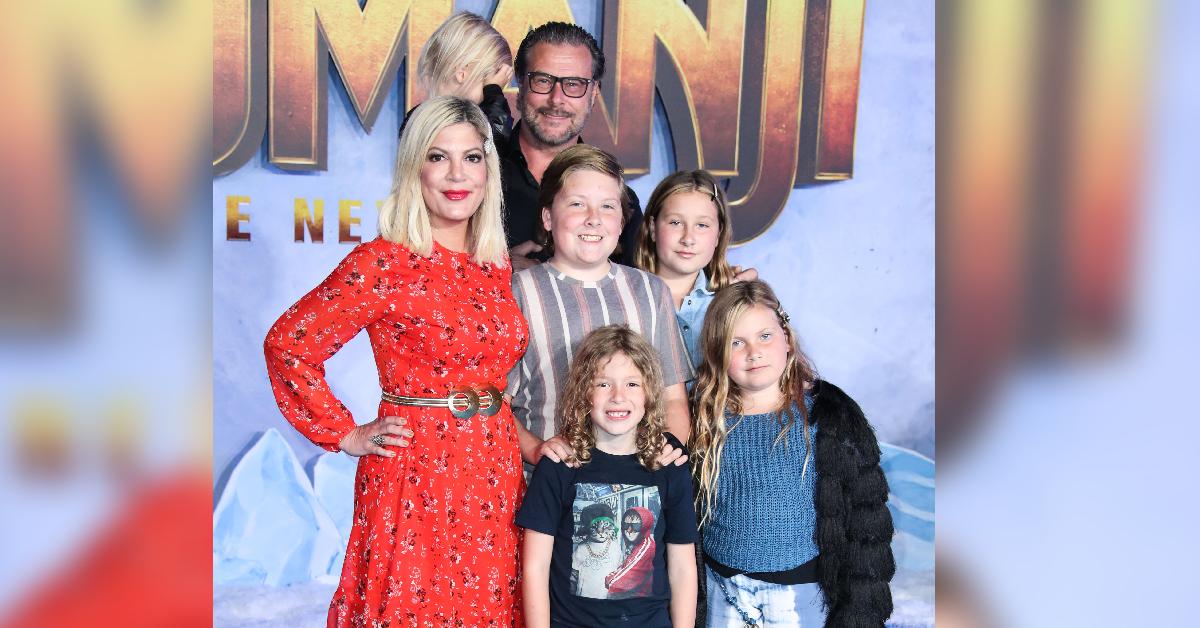 Article continues below advertisement
Spelling's outing with her children comes as rumors of the possible end of her marriage to McDermott — who she has been married to since 2006 — continue to mount. The pair first started dropping hints about their potential divorce earlier this year when they were both spotted multiple times without their wending bands on.
As OK! previously reported, a source revealed earlier this month that Spelling may finally be pulling the plug on their tumultuous marriage, as her friends believe she will file for divorce "early in the new year."
Article continues below advertisement
Meanwhile, the Mommywood author is focusing on celebrating the season with her children, as she previously beamed over her family's holiday plans. "We are super excited to totally DIY everything and bake," she said during a red carpet appearance last week. "We have so many baking ideas. It's sneaking up on us."
Article continues below advertisement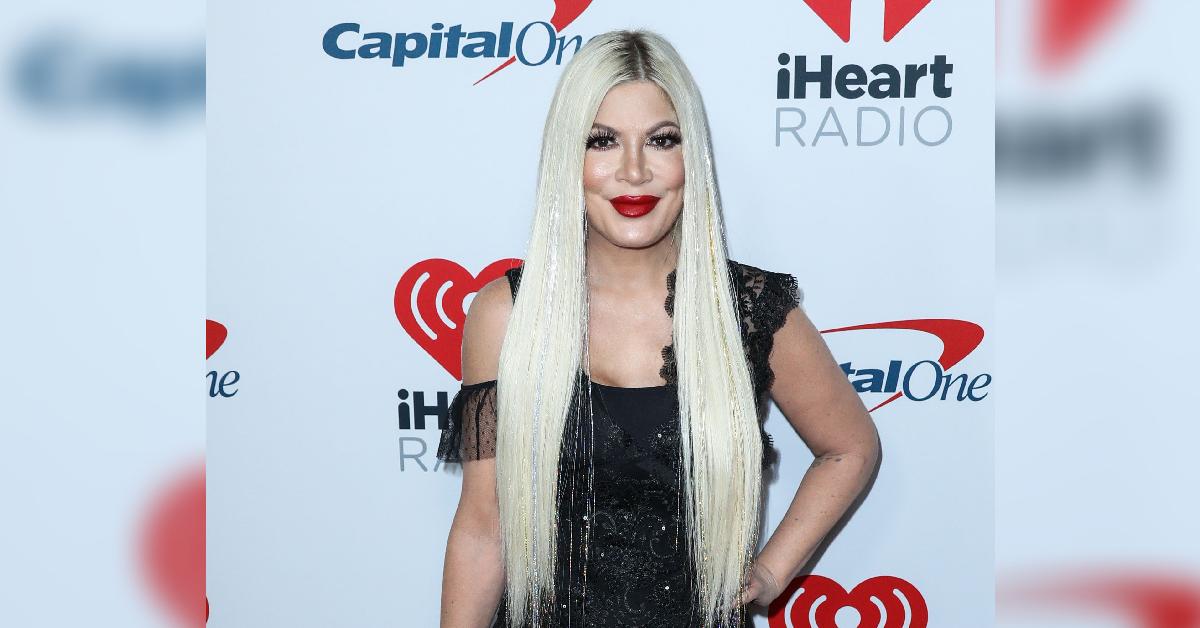 Earlier that day, Spelling posted a sentiment to her Instagram about how her family was handling the "pressure" to make the holidays perfect, writing, "Holiday Season…We see you. Not quite as organized, planned and executed as everyone else but here we come. At our own pace. Setting up and decorating as a family. We are well aware of the pressure this time of year. We are NOT holiday perfect."
The Uncharted Territori writer previously shared a sneak peak of the family's Christmas card, which notably excluded McDermott. She also posted photos while hanging stockings on the mantle with her kids, with no stocking in sight for her estranged hubby.