Tori Spelling Shows Off Her Bombshell Body In Plunging Black Dress After She Was Seen Unloading Boxes Amid Dean McDermott Marital Woes
Tori Spelling stepped out over the weekend looking single and ready to mingle amid her alleged marital woes.
Article continues below advertisement
The Beverly Hills, 90210 alum flaunted her fit physique in a very busty, tight black dress for her outing in West Hollywood. Spelling and a pal were seen on Saturday, November 6, heading into celebrity hotspot Catch for dinner, per Daily Mail. The mother-of-six appeared to be in good spirits, as she flashed a smile for the cameras before heading into the famed restaurant.
Apart from her striking black number, Spelling accessorized her look with a black jacket, knee-high boots and bold gold necklace. The BH90210 star also offered a glimpse of the ladies' night out, with her sharing a photo to Instagram of herself and her pals striking a pose.
Article continues below advertisement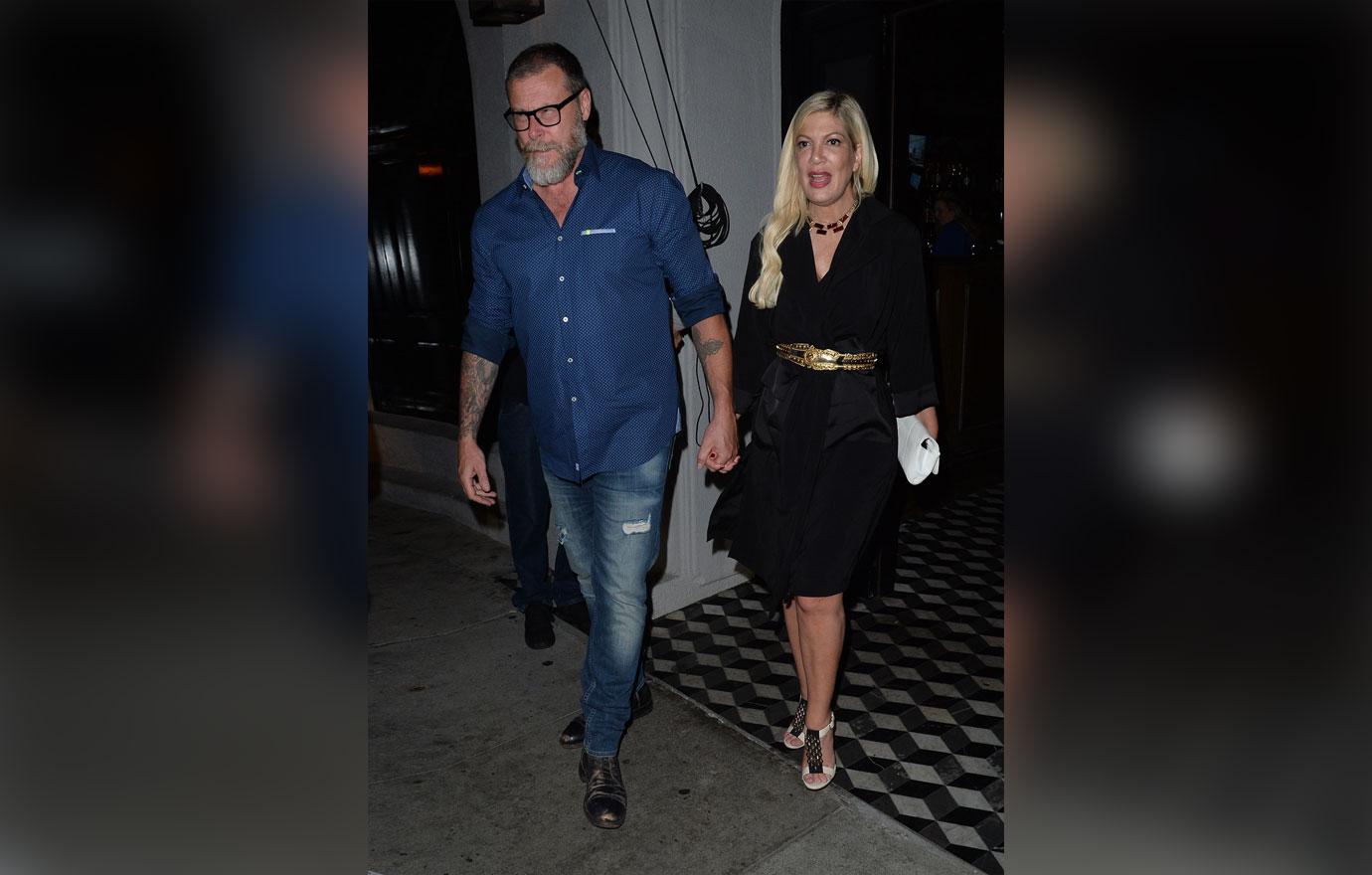 "Triplets...," Spelling captioned the snap of the ladies all dressed in black. "The hilarious part is I promise you we didn't even plan this," she continued, adding: "I guess when you are this close to people everything syncs up. Including your fashion."
Article continues below advertisement
The actress' night on the town comes on the heels of her moving boxes into to a private residence in Los Angeles. On Wednesday, November 3, the blonde babe was seen looking anything but happy as she transported the large boxes from a car amid rumors of her and husband Dean McDermott's "imminent" split.
Article continues below advertisement
It's unclear where the two stand with their marriage, given that they've both ditched their wedding bands as of late and refuse to clarify their relationship status.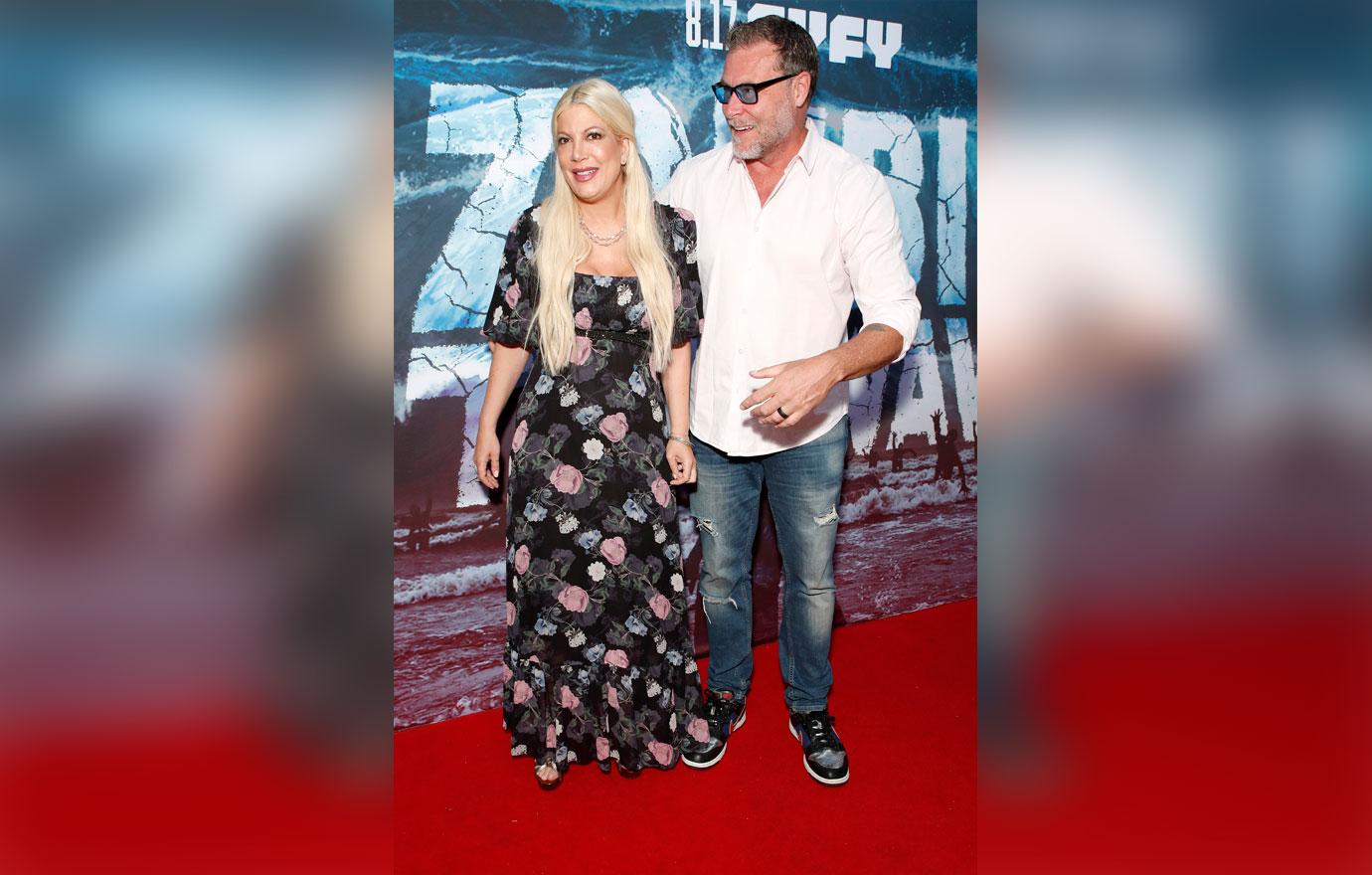 Article continues below advertisement
Earlier this year, the actress, 48, revealed she and her husband sleep in different beds following his trip to Canada to film a project. Shortly after, an insider candidly pointed out that Spelling dishing about the pair's sleeping arrangements could be a clear sign that the end of their 15-year marriage is near.
"Tori and Dean have been having major issues for over a year now," the source spilled. "The fact that she's talking about sleeping in separate beds is very telling, she wouldn't do that unless things were really not great between them." (The actors' share children Liam, 14, Stella, 13, Hattie, 9, Finn, 8, and Beau, 4.)
Article continues below advertisement
Ever since split rumors began circulating months ago, the Hollywood couple has done little to deny public speculation. In fact, Spelling fueled the split rumors when she was seen last month having a meltdown outside of a lawyer's office.
Article continues below advertisement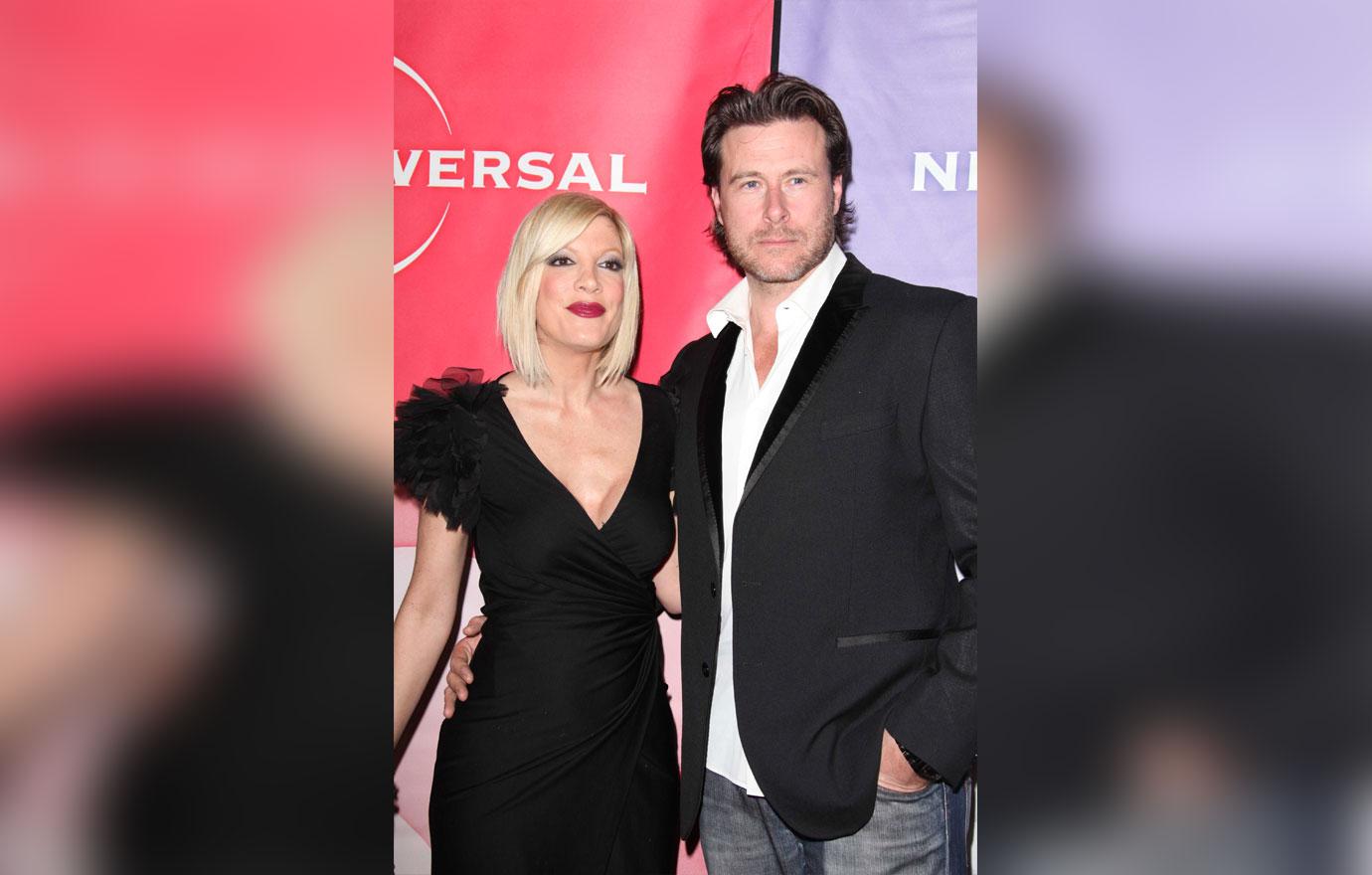 At the time, she was spotted screaming on the phone with a "To Do" list written on a notepad in her hand. Spelling's itinerary reportedly included a reminder stating "3PM Lawyer" to seemingly discuss "assets," "support" and "custody."
Article continues below advertisement
While it seems Spelling and McDermott's marriage is on its last leg, an insider previously revealed the estranged couple can't financially afford a divorce. However, OK! recently learned Spelling's mom Candy Spelling could be her savior if the duo figure out how to go their separate ways.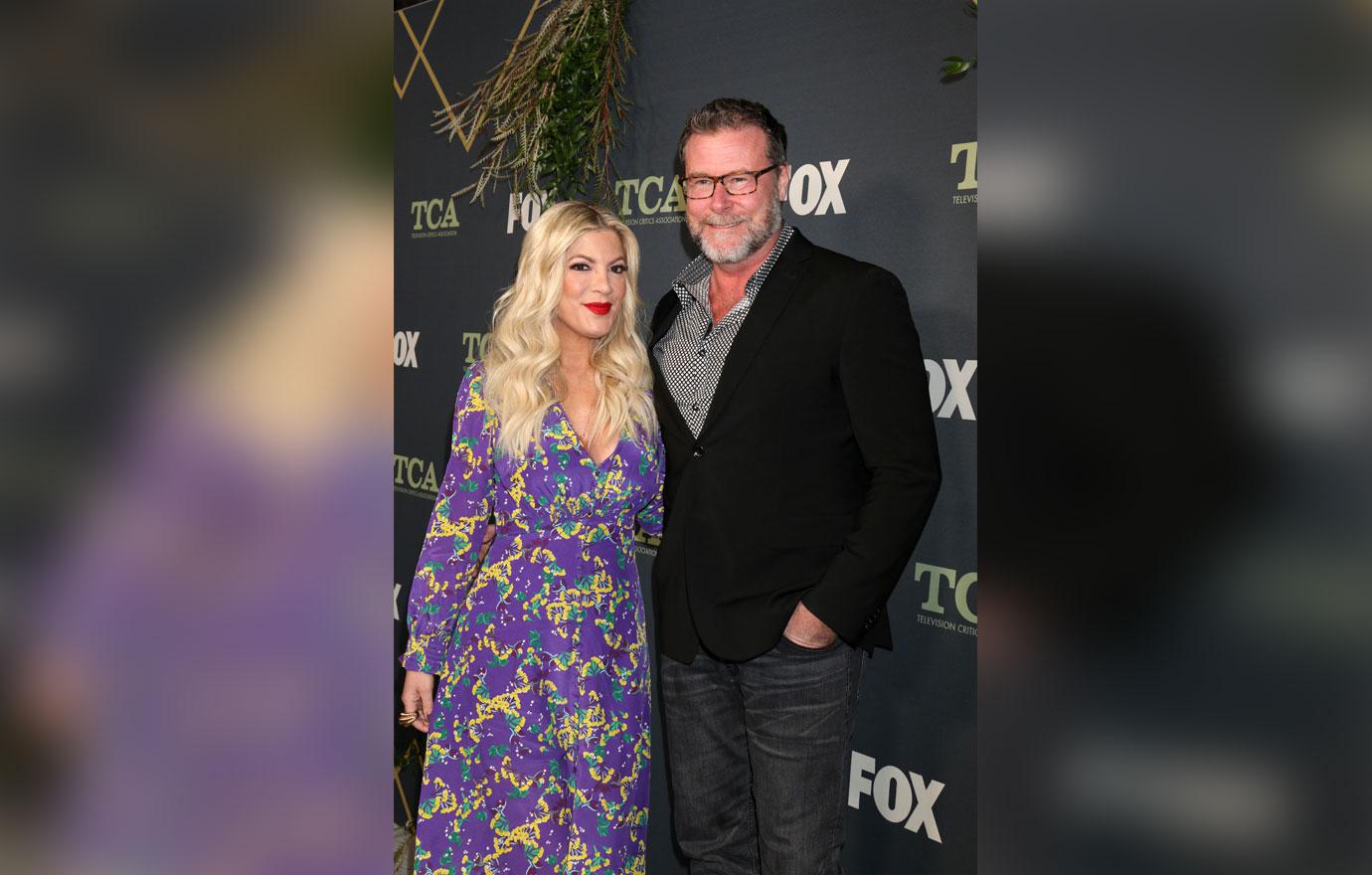 Given that the 76-year-old has apparently never been a huge fan of her daughter's beau, an insider speculated: "When Dean is out of the picture, Tori thinks Candy will step up with financial support."