Tori Spelling Dresses Up As A Dead Bride For Halloween Amid Dean McDermott Split Rumors
Sending a message? Tori Spelling dressed up as a dead bride for Halloween as rumors continue to circulate that she and husband Dean McDermott are on the brink of divorce.
Article continues below advertisement
The Beverly Hills, 90210 alum was spotted over the weekend donning a deceased bloodied bride costume that consisted of a pearl-encrusted white corset, white tights and pearl veil. Spelling — who matched with her friend Laura Rugetti — also carried a black feathered bouquet and rocked smeared red lipstick.
The blonde babe shared snaps of the duo posing and strutting their stuff on Sunday, October 21, captioning the sultry post: "I do🖤…" She also posted a snap to her Instagram Story with Rugetti striking a fierce pose while looking back at the camera, cryptically writing: "Never look back..."
Article continues below advertisement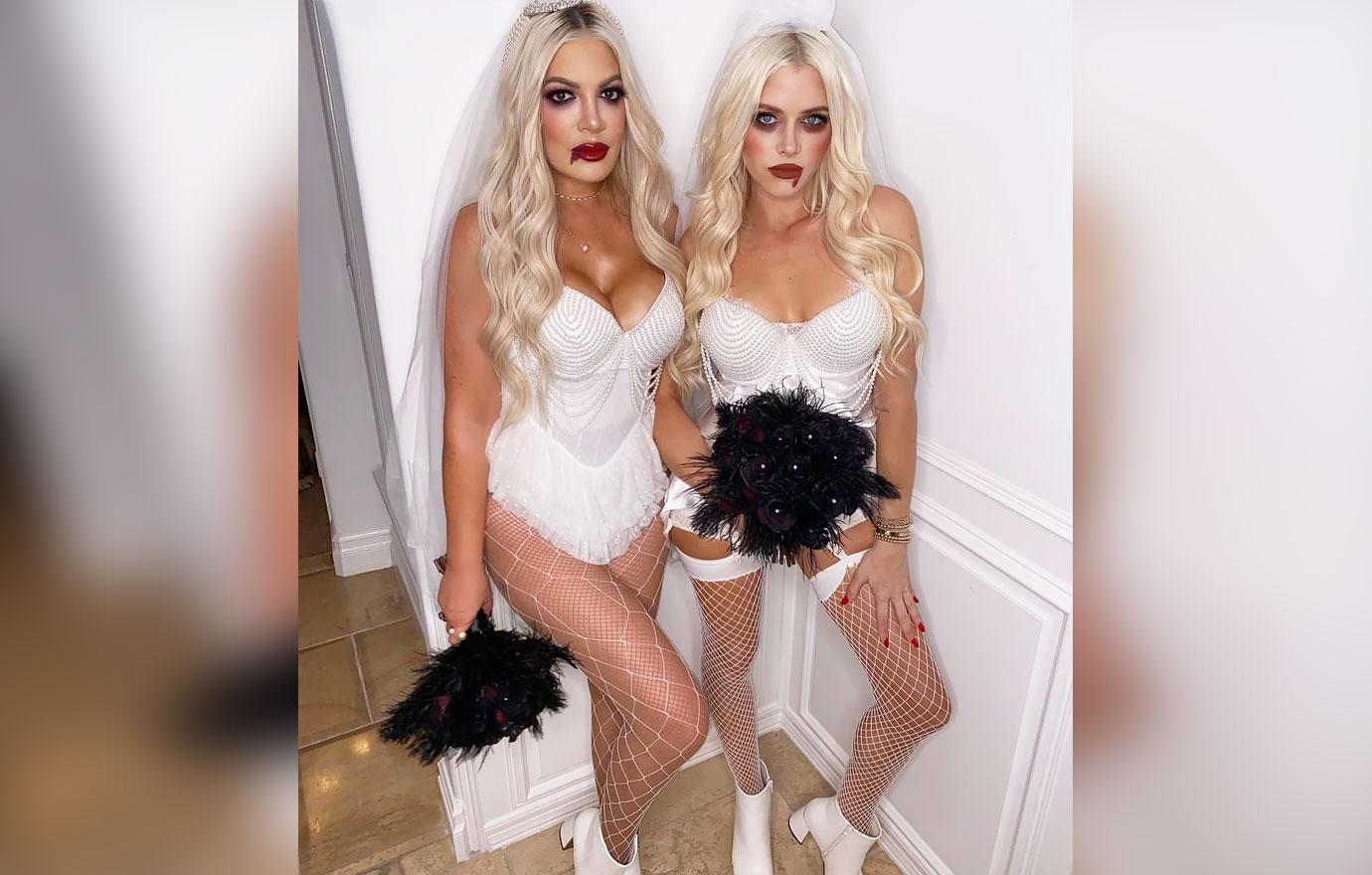 The 48-year-old's marriage-inspired costume comes just days after OK! learned the mother-of-five "wants a divorce, but she feels trapped right now."
Article continues below advertisement
Following months of speculation that Spelling and McDermott are headed for a split — after they've both been seen out and about without their wedding bands — it was reported that they recently got in a "fight" after the actor went MIA for two days following an alleged disagreement.
Article continues below advertisement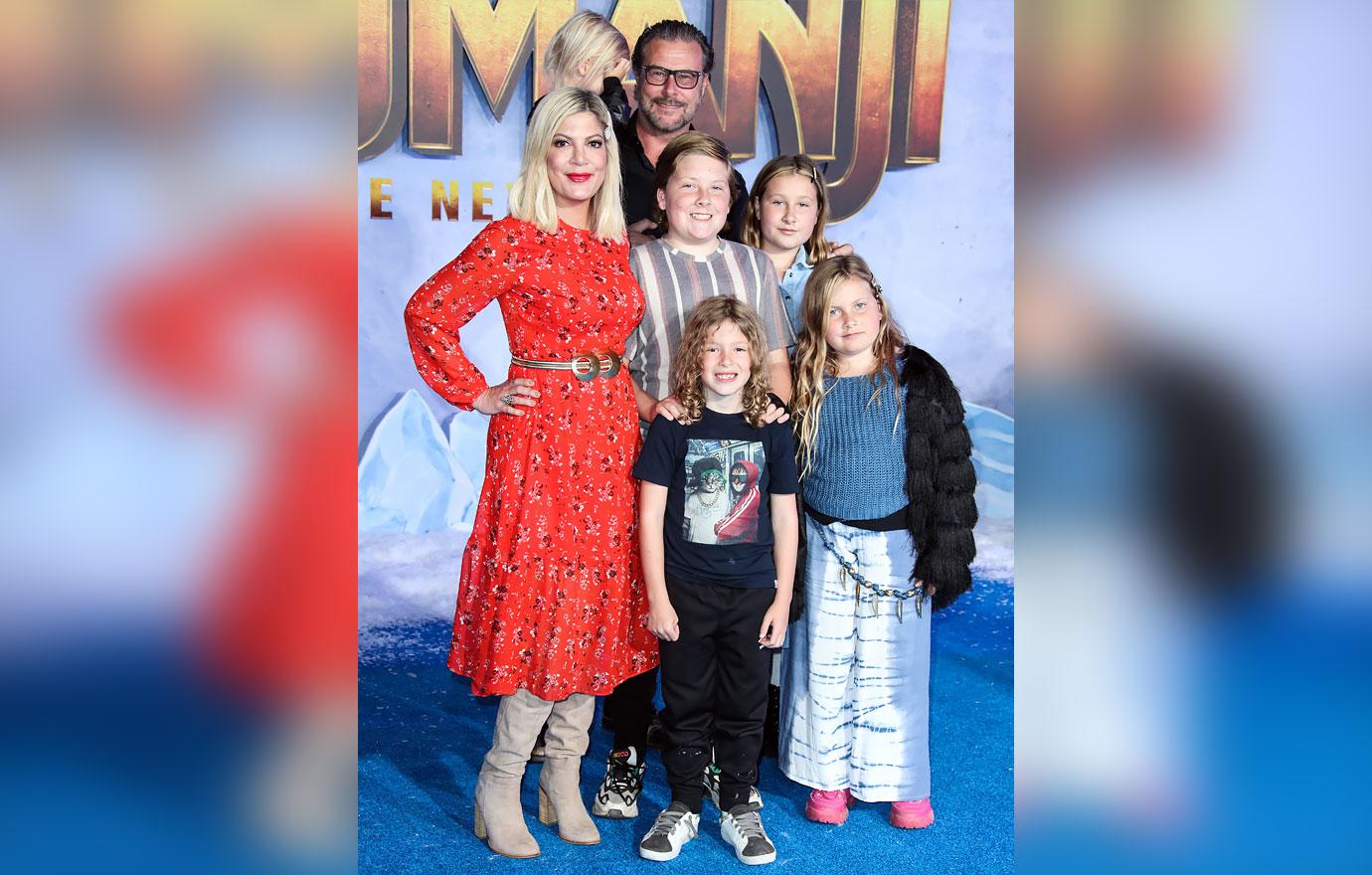 When the 54-year-old returned, he allegedly told his estranged wife he was planning on suing her for alimony and child support, a claim Spelling did not take well. The actress reportedly pointed out she and McDermott — who wed in 2006 — have a prenup, preventing the handsome hunk from getting money if they divorce.
Article continues below advertisement
However, she "recently learned that McDermott could still sue her for child support if they split." An insider spilled that the Like It Is author went "ballistic" when she found out and was "pissed" at her attorney — as money appears to be an ongoing issue for the pair.
Article continues below advertisement
OK! previously learned McDermott — who admitted in 2013 that he had been unfaithful — wanted to file for divorce from Spelling earlier this year when he returned home from filming a project in Canada. His plans changed when he came home to "bills that had piled up" while he was away.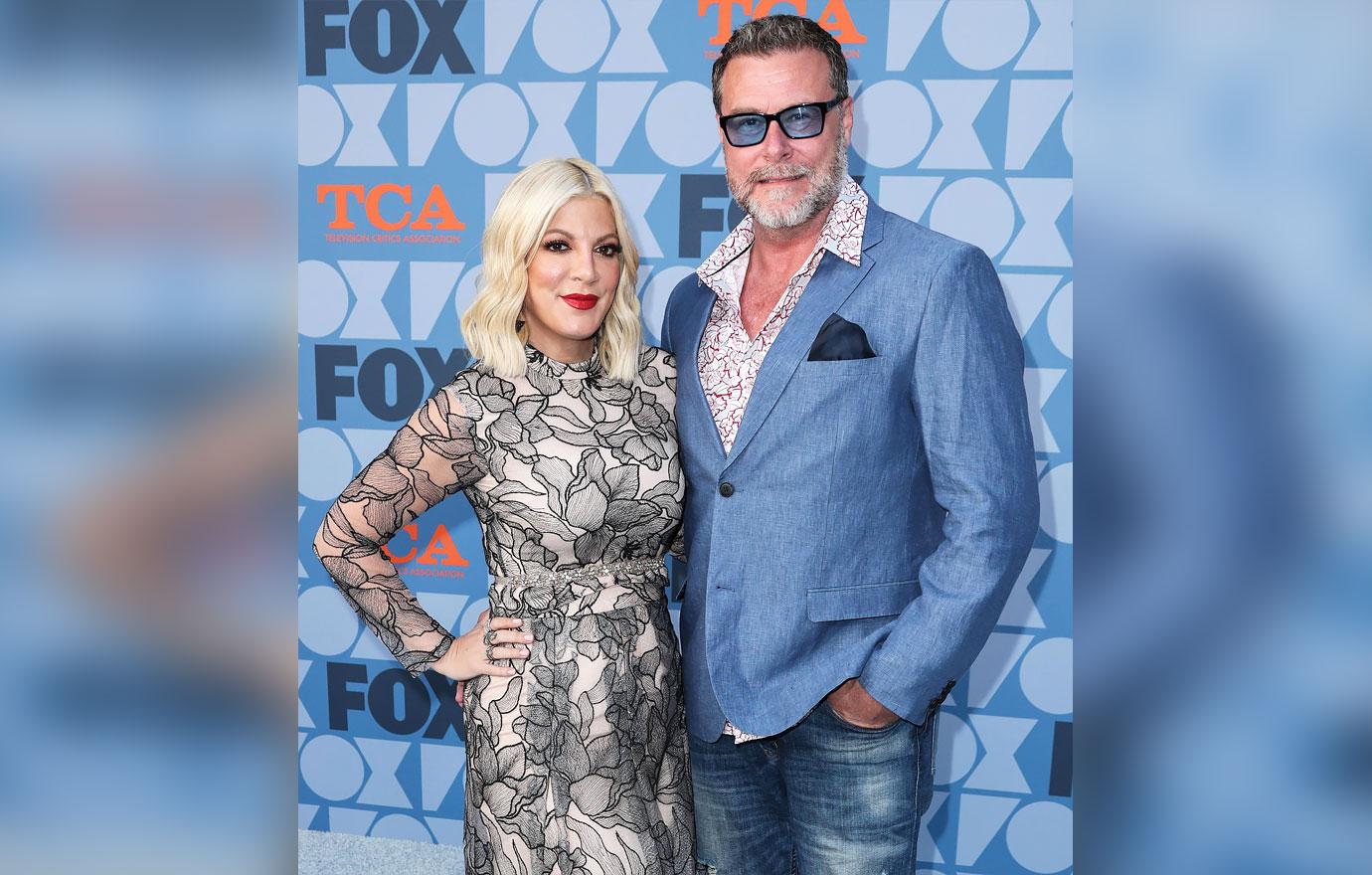 Article continues below advertisement
"Right now divorce isn't on the horizon because they can't swing it financially," an insider revealed at the time. "They are in a living nightmare."
While another source told Us Weekly the couple is "always on the verge of divorce" — adding that Spelling "has been close to leaving [McDermott] many times" — the insider spilled that the Messyness host "ends up staying for the kids' sake." The pair share children Liam, 14, Stella, 13, Hattie, 9, Finn, 9, and Beau, 4.