PHOTOS
Tributes Pour In As Celebrities Ryan Reynolds, Seth Meyers, Ryan Seacrest & More Say Goodbye To Betty White: Photos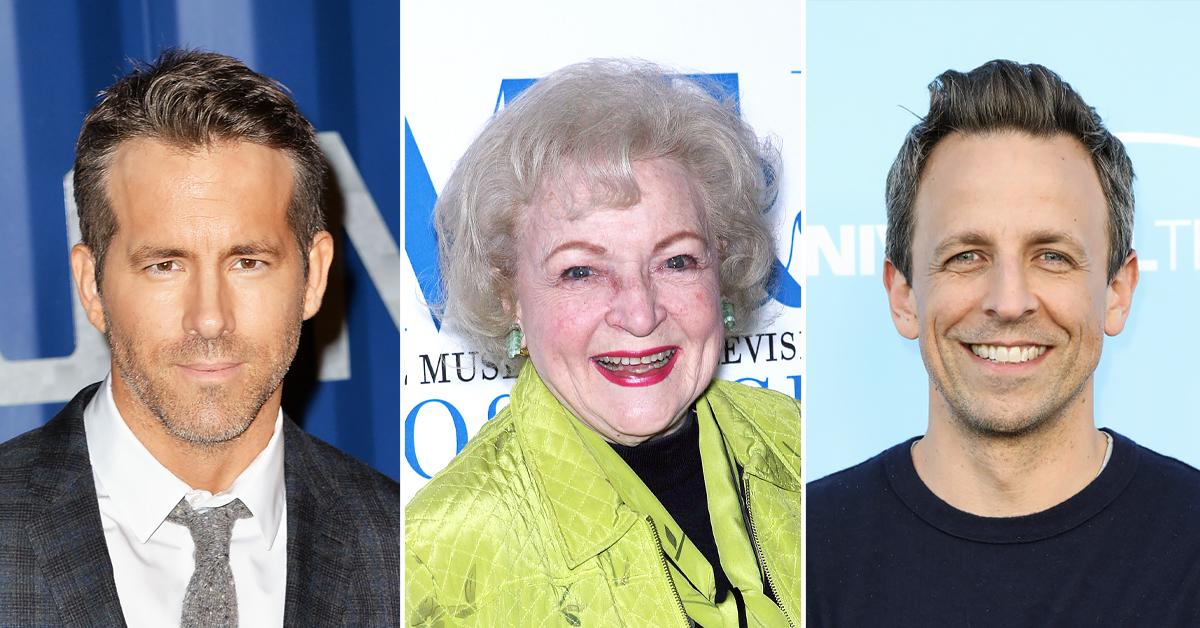 Celebrities are mourning the loss of comedy legend Betty White.
Article continues below advertisement
On Friday, December 31, TMZ was the first to report the beloved pop culture icon had passed away at her home mere days before her 100th birthday.
"Even though Betty was about to be 100, I thought she would live forever," her agent Jeff Witjas said confirming the sad news to People. "I will miss her terribly and so will the animal world that she loved so much."
"I don't think Betty ever feared passing because she always wanted to be with her most beloved husband Allen Ludden. She believed she would be with him again."
The devestating news comes just after the actress announced that her birthday bash was set to be filmed for the upcoming documentary Betty White: 100 Years Young - A Birthday Celebration.
As the tributes continue to pour in see the how celebrity fans have said goodbye to Betty White: