BABIES
Whoa, Baby! 'Vanderpump Rules' Stars Brittany Cartwright & Jax Taylor Welcome First Child, Reveal His Name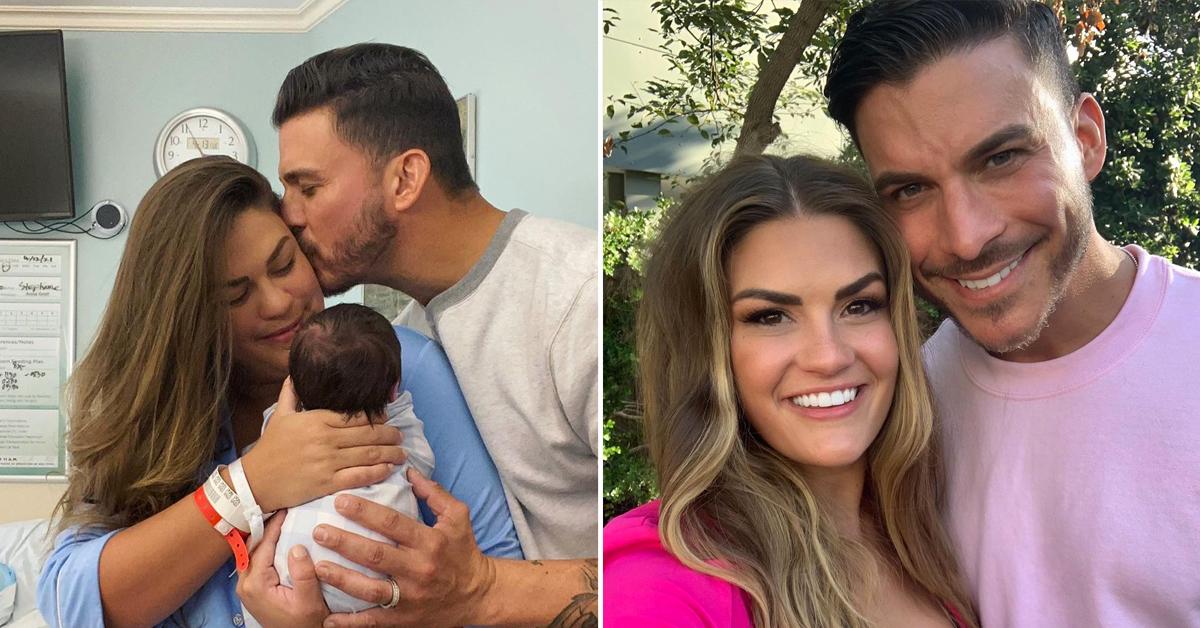 Article continues below advertisement
The couple "has never been more in love" with Cruz Michael Cauchi, they wrote on April 13, revealing the baby's adorable name.
Article continues below advertisement
"Yesterday, April 12th at 1:51pm, our lives changed forever in the absolute best way possible," Cartwright wrote expressing her excitement for the couple's new baby boy. Our beautiful son Cruz Michael Cauchi was born and we have never been more in love. He is the most precious gift and I am so blessed to be his Mommy. 💙 We are soooooo so happy, he is a dream come true!! 😭🥰💙- Both Mommy & Baby are doing great! 💙"
Taylor shared the same photo and has confirmed that "dad mode" has officially kicked in. "I've never in my life thought it was going to be like this," he shared. "It's 10,000 times better. Dad mode just kicks in. I don't think I have ever been as happy as I am right now, everything else in life seems so insignificant now. I am crying just writing this message."
Article continues below advertisement
"I have the most beautiful son a man could ask for, he's an absolute blessing from god," Taylor continued, showing gratitude to his wife and his new fam. "I just want to say how absolutely amazing my wife has been through this whole process, it has not been an easy pregnancy for her but she did an absolute amazing job all the way till the end. I have always been in awwh of Brittany but I fell in love with her all over again. She is our families' rock. We are so in love 💜."
Article continues below advertisement
The couple revealed to PEOPLE that they had been trying to conceive for months before they got a positive test back confirming they were expecting.
"We had been trying for around five months and we just can't wait to grow our family. I had the ovulation sticks and all the apps ... we were ready to go!" Cartwright said. "I woke up super early to go to the restroom and just had a feeling I should take a test and it was positive! I cried, I laughed, we were just so happy! Then I took three more tests and cried some more."
Article continues below advertisement
The couple announced in December that they would be leaving Vanderpump Rules to focus on their family and other future endeavors.
"We are excited to take this time to focus on our growing family and share with you our new endeavors," he continued. "@bravotv, @evolutionusa and our Vanderpump castmates will always remain close to our hearts. Thank you to all the fans who have shared our journey with us and supported us through everything. We love you."