COUPLES
'She Made Herself Available': Wendy Williams Calls Ex-Husband's Girlfriend 'Less Than Smart' While Addressing Their 13-Year Affair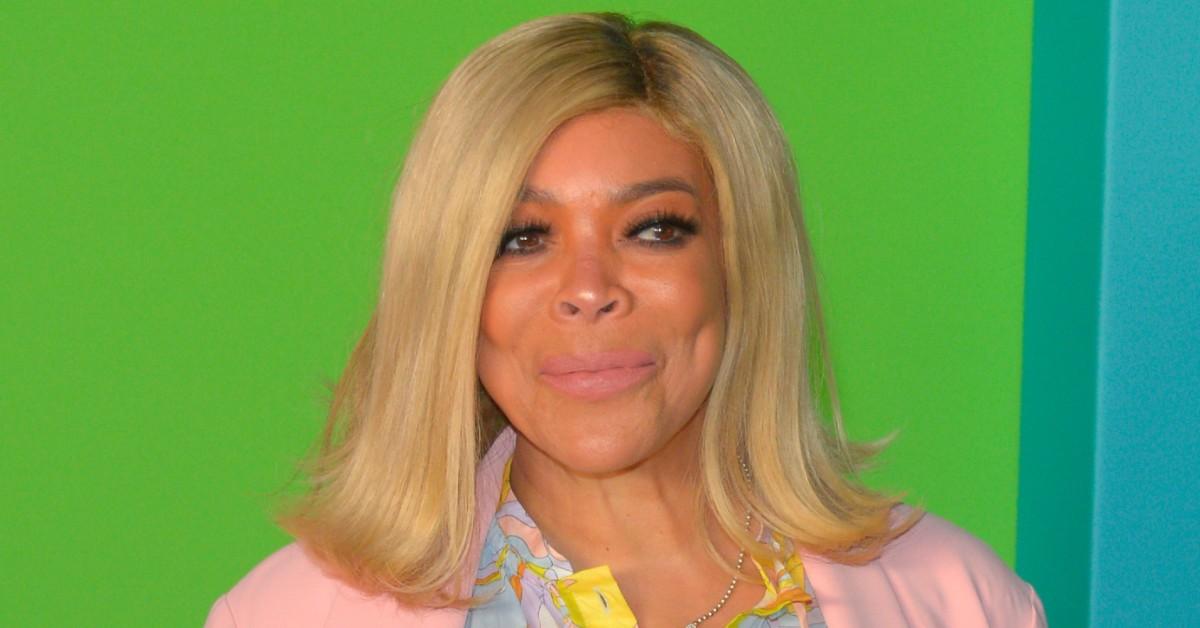 Wendy Williams has moved on from her ex-husband Kevin Hunter, but that hasn't stopped her from dishing the dirt on the decade-long marital problems she endured while married to the former talk show producer. 
The TV personality, who has been promoting her Lifetime flick, Wendy Williams: The Movie, throughout the week, sat down for an interview with Andy Cohen's Watch What Happens Live to discuss the chaotic love triangle she shared with her ex-husband's alleged mistress, Sharina Hudson.
Article continues below advertisement
Williams admits to having known about Hudson for 13-15 years, and while she accepted the affair for what it was, her breaking point came when she hired a private investigator who uncovered that Hunter's other woman was allegedly pregnant with his baby.
In her interview on WWHL, the mother-of-one gushed, "She was one of these less-than-smart women who moved to the big city with bright lights and she wanted to be a model."
WENDY WILLIAMS TALKS ABOUT HER DIVORCE WITH JIMMY FALLON — 'A DOOR HAS CLOSED IN OLD LIFE'
"You know how the girls with the sparkler champagne bottles at the club, they get people to spend more money, they dress scantily clad and things like that."
The Daily Mail reported back in 2017 how Hunter was living a double life as he dropped Williams off at her talk show before heading back to New Jersey to spend time with Hudson, whom he had moved into a $765k home just a few miles away from the home he once shared with his ex-wife. 
Article continues below advertisement
Hudson "made herself available to him" Williams continued, explaining that things were so chaotic in her relationship that she eventually decided she no longer wanted to be part of the love triangle Hunter had shared between both women. 
"Kevin's problem is that Kevin ended up getting with this girl. She made herself available to him. She was very disrespectful to me. Do you know he had the nerve to tell me that she admires me."
Williams said she hoped that Hunter would join her in producing and telling his side of the story in her Lifetime project, but he apparently refused.
While the pair still share a cordial relationship for the sake of their 20-year-old son, Kevin Hunter Jr., there doesn't seem to be any love lost between these two exes.
'HOW YOU DOIN' ... FOR REAL? DAYTIME DIVA WENDY WILLIAMS' MOST TROUBLING MOMENTS
Article continues below advertisement
Williams has no knowledge of whether Hunter is actually working now that he's been fired from his position as an executive producer on her talk show. The divorce also cost him his job as her manager, which is sure to have made Hunter a fortune throughout the years. 
Their divorce was finalized in January 2020, but the talk show host is still paying alimony to her ex-husband. 
"I don't know how they're raising the daughter, Journey, who's almost two years — I think she's two like next month or something. That's not my problem. My alimony for all three of them is on time every month."