ENTERTAINMENT
Watch Trailer For Steven Spielberg's 'West Side Story,' Starring Oscars Red Carpet Host Ariana DeBose As Anita
Something's coming! And it's the new Steven Spielberg adaptation of the 1961 musical film classic West Side Story. The trailer for the 2021 film was released on Oscar night, April 25.
Article continues below advertisement
Starring Oscars red carpet host Ariana DeBose as Anita, the film will be released December 10 after being delayed for almost a year due to the ongoing coronavirus pandemic. Also leading the pack as the iconic street gangs the Jets and the Sharks are Ansel Elgort and newcomer Rachel Zegler as star-crossed lovers Tony and Maria.
David Alvarez plays Bernardo, with Josh Andrés Rivera as Chino, Tony nominee Brian d'Arcy James as Officer Krupke, Corey Stoll as Lietenant Schrank, and EGOT winner and star of the original 1961 film Rita Moreno in the newly created role of Valentina.
Article continues below advertisement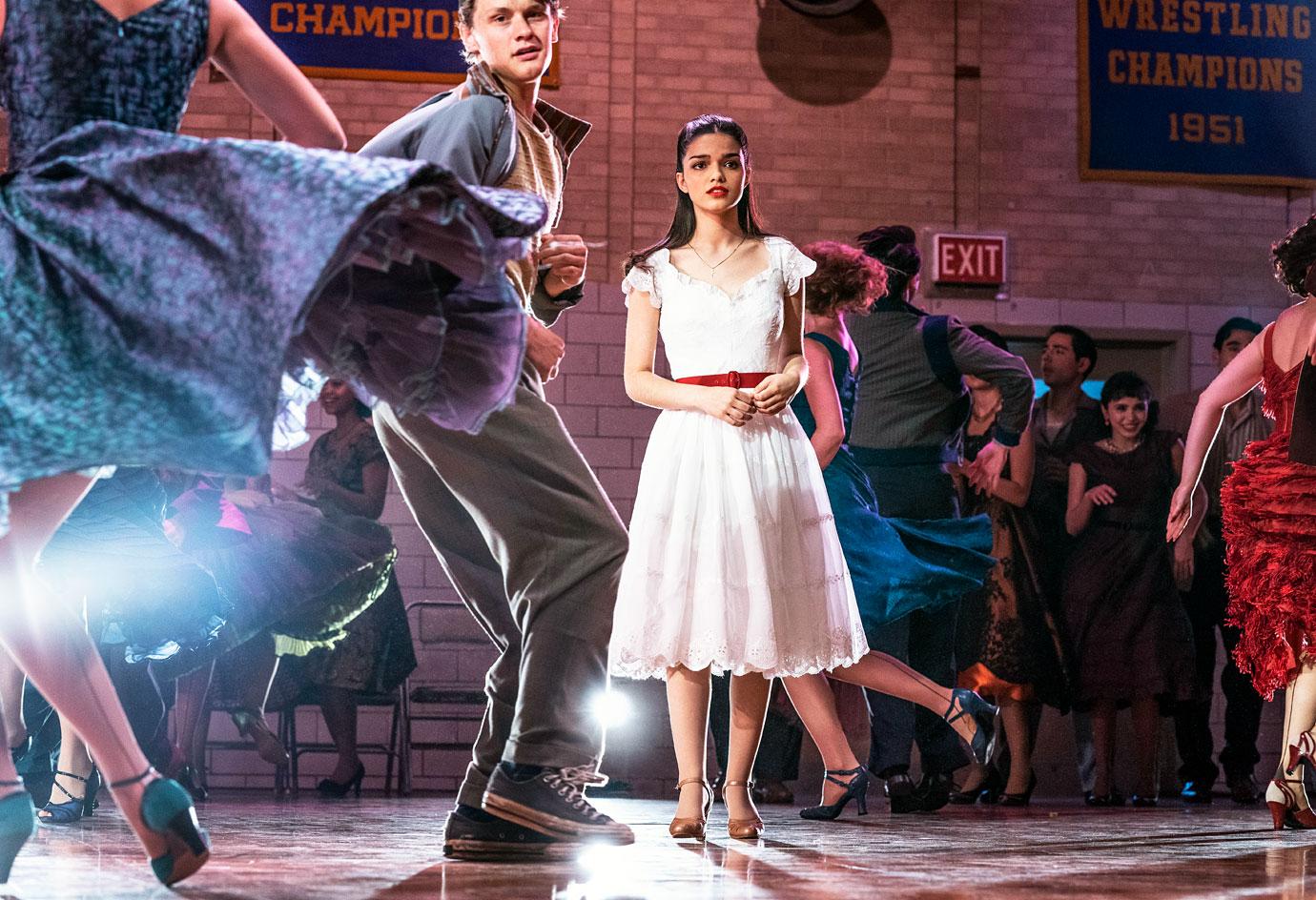 West Side Story, a modern take on Shakespeare's Romeo and Juliet, is set on Manhattan's Upper West Side in the 1950s. It sees the Jets and the Sharks going head-to-head in a turf war, but things quickly get complicated when Tony, a Jet, falls head over heels for the sister of Sharks leader Bernardo: the angelic Maria.
Article continues below advertisement
West Side Story opened on Broadway in 1957 and features music by Leonard Bernstein and lyrics by Stephen Sondheim. Arthur Laurents penned the book from a concept by Jerome Robbins, who directed and choreographed the production.
Article continues below advertisement
And while Spielberg has worked on projects across the board, directing everything from adventure films to sci-fi, drama and more, West Side Story will be his first musical directing gig. 
Article continues below advertisement
The highly praised director has had a connection to the story since he was a child, making his upcoming project one that is close to his heart. "West Side Story has been that one haunting temptation that I have finally given in to," the 74-year-old told Vanity Fair of his love for the project after first hearing the Broadway production album recording.
The upcoming 2021 flick was adapted by Angels in America playwright Tony Kushner with choreography by Tony Award winner Justin Peck.