ENTERTAINMENT
Has 'Bridgerton' Resumed Filming? What Lady Whistledown Has In Store For Season Two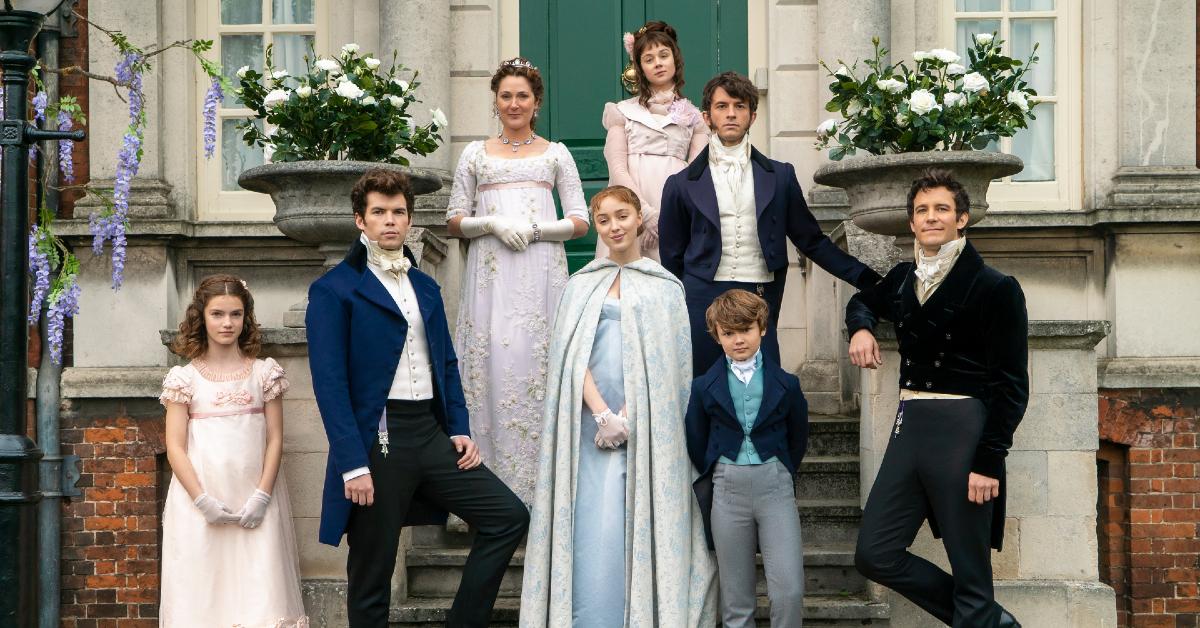 Is Bridgerton gearing up for season two earlier than expected?
While the second season of the beloved Netflix drama is set to begin production in the spring, it looks like Phoebe Dynevor, who plays the innocent Daphne Bridgerton, is already getting into character.
Article continues below advertisement
The actress was seen sporting Daphne's signature red locks with bangs, as she prepared to catch a flight from New York back to the U.K., on Saturday, February 6. Two weeks prior, Dynevor was seen out in Manchester with blonde hair, which led fans to speculate that production may already be in the works for the upcoming season.
Article continues below advertisement
Shonda Rhimes — who is an executive producer on the show — shared the exciting news of the romance drama's return by posting a note from Lady Whistledown, London's famous gossip columnist, on Instagram. "The ton are abuzz with the latest gossip, and so it is my honor to impact to you: Bridgerton shall officially return for a second season," the note read.
"However, gentle reader, before you set the comments section alight with requests for more sordid details, know that I am disinclined to report on the particulars at this time," the note concluded. "Patience, after all, is a virtue."
Article continues below advertisement
Bridgerton — which debuted last Christmas —instantly created buzz, as the show was set in a racially integrated Regency era in London where people of color were part of high society. The steamy eight-episode first season became the most watched series on Netflix with 82 million viewers.
The show focused on two esteemed families during "the season," an annual time when wealthy families hosted formal events to introduce young women to society and find them suitable husbands.
Article continues below advertisement
The hit new show — which follows Julia Quinn's best-selling romance novel series — is complete with an anonymous gossip columnist, who calls herself Lady Whistledown and publishes a newsletter discussing the high society's biggest scandals, romances, engagements and more.
The show followed bright-eyed Daphne Bridgerton, who is one of the eight children in the household, and her romance with Duke Simon Basset, played by Regé-Jean Page. While Daphne longed for the perfect suitor to marry, Simon — who is Daphne's older brother's best friend — vowed to never marry or have children after his tough childhood.
From the duo's complicated romance to their steamy sex scenes, extravagant events, enchanting outfits and more, it's clear why the show became an instant fan-favorite.
So, what's in store for season two? The second season, which is based on Quinn's second novel,The Viscount Who Loved Me, will switch focus from Daphne and Simon's love story to her older brother, Anthony, and his new romance.
Article continues below advertisement
Jonathan Bailey will reprise his role as Anthony — the most eligible bachelor in society — who is set to fall in love with the character of Kate Sheffield. "Anthony is going to have a love interest and it's going to be as sweeping and as beautiful as viewers have come to expect from the show," creator Chris Van Dusen teased of the upcoming season on TODAY.
"We have a bunch of new characters we are going to be introducing," he added.
Article continues below advertisement
While the actress who will play Kate has yet to be revealed, she is described as the "most meddlesome woman to ever grace a London ballroom" and a "spirited schemer" in the official description of The Viscount Who Loved Me.
The best-selling novels go on to focus on the other six Bridgerton siblings — so fans can expect a few more seasons ahead.
"Obviously we're just focused on the first season right now. And while that focuses on the eldest Bridgerton daughter Daphne and her love affair with Simon, we know there are eight Bridgerton siblings [and] there are eight Bridgerton books," Van Dusen previously said. "So in success I would love to be able to explore love stories and romances for all the Bridgerton brothers and sisters, of course."
There has been no official release date for season two.