PHOTOS
Who Is 'The Prom' Breakout Star Ariana DeBose? Get To Know Her In 6 Sexy Snaps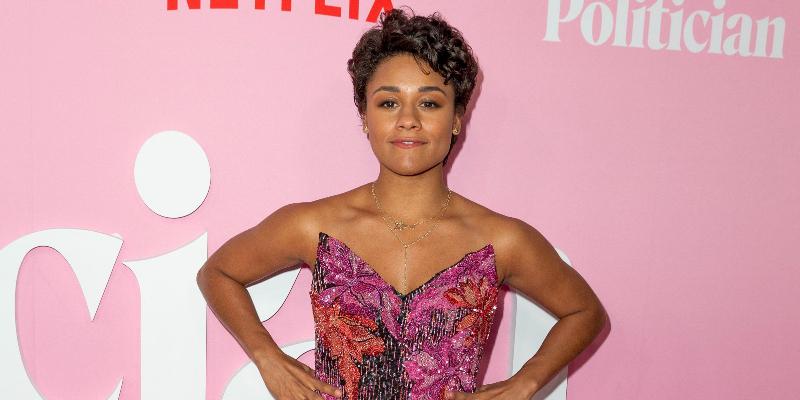 She's a star! Ariana DeBose is lighting up the small screen as the breakout star of Ryan Murphy's TV take on the celebrated Broadway musical The Prom.
From the glittery opening credits to the all-out dance finale, The Prom is a triumph. The musical film features a cast of Hollywood A-listers, including Meryl Streep, Nicole Kidman, Kerry Washington and more.
The TV spectacle is a storyline that puts inclusivity and representation at the forefront, shining a spotlight on what matters most: LOVE!
Article continues below advertisement
With The Prom out now on Netflix, DeBose is a star you need to get used to seeing.
So who is the Broadway diva melting our hearts on the small screen and on stage? OK! gets to know Ariana DeBose.
She Was On 'SYTYCD'
The dancing diva made her breakthrough in 2009, when she was a contestant on the hit competition show 'So You Think You Can Dance,' making it into the Top 20.
Article continues below advertisement
She's A Total Tony Awards Pro
The Broadway star pulled a rare feat — performing at the Tony Awards twice in the same year (the year she made her Broadway debut!). DeBose performed in the Tony-nominated Best Musical 'Bring It On' as well as the musical sensation 'Motown' in 2013.
Article continues below advertisement
She Was In 'Hamilton'… But Almost Didn't Take It
DeBose left the Broadway show 'Pippin' to appear as the Bullet in the then Off-Broadway show 'Hamilton' in 2015. The show moved to Broadway later that year and became the huge sensation it is today. DeBose was nominated for an Astaire Award for her dancing in the hit production. The actress admitted to Playbill that she "almost didn't take 'Hamilton,'" because she wanted a leading role for herself. She ultimately decided on joining the cast and the rest is history (literally).
Article continues below advertisement
This Isn't Her Only Major Movie
She has another musical in the works. DeBose will play Anita in the 2021 film adaptation of 'West Side Story.'
Article continues below advertisement
She's Queer… And Living Her Truth
DeBose is openly queer. The singing sensation has been candid about her sexuality, telling Them in 2018: "People say 'you're dressing like a male, or dressing femme, or dressing like a butch lesbian…' No, boo — I'm dressing like me. I don't subscribe to societal norms, and I'm more than a label someone else gives me."
Article continues below advertisement
She Can Basically Play Any Role
Girl can SANG! DeBose performed a medley of "Roles She'll Never Play" at the April Fools edition of 'Bi**ing and Belting' at 54 Below.