REALITY TV
Who Is Caleb Kennedy? Get To Know 'American Idol' Hopeful Out Of The Series After KKK-Themed Video Emerged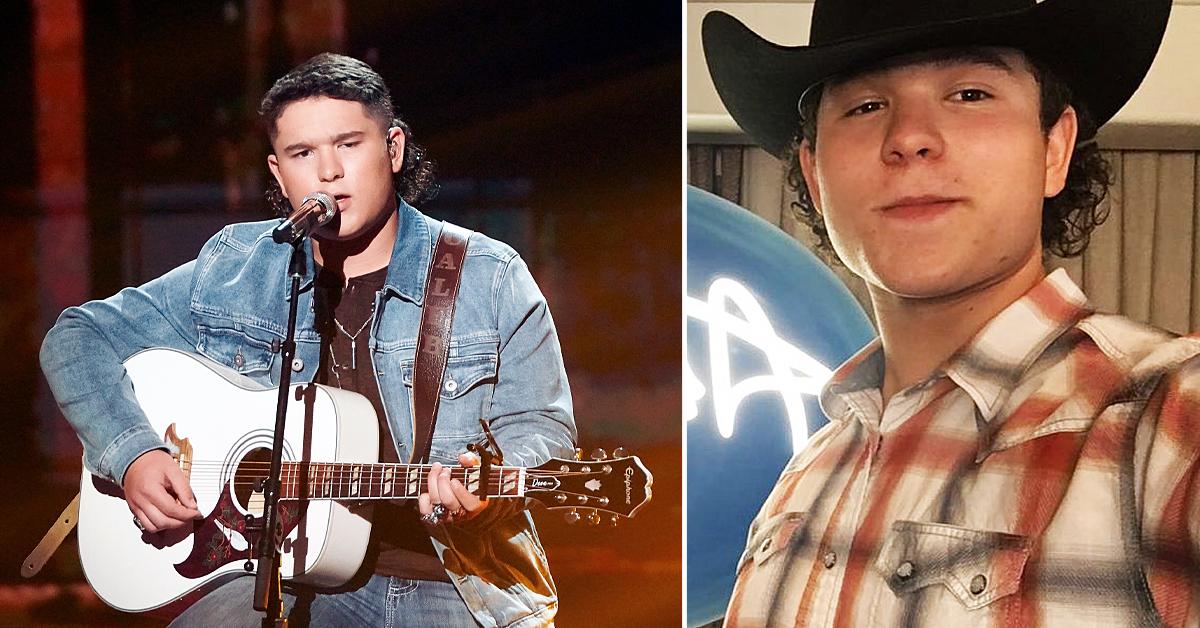 American Idol was hit with a bombshell this week when finalist Caleb Kennedy suddenly left the show after a racially charged video appeared of the country crooner sitting next to someone wearing what appears to be a Ku Klux Klan hood — a historic symbol of white domestic terrorism and racism.
Article continues below advertisement
The video was brought to light on Tuesday, May 11, when it was shared by YouTuber DefNoodles. On Wednesday, May 12, Kennedy announced that he was stepping back from the hit singing competition series.
"Hey y'all, this is gonna be a bit of a surprise but I am no longer gonna be on American Idol. There was a video that surfaced on the internet and it displayed actions that were not meant to be taken in that way," Kennedy posted via Instagram.
The 16-year-old continued, "I was younger and did not think about the actions, but that's not an excuse. I wanna say sorry to all my fans and everyone who I have let down. I'll be taking a little time off social media to better myself, but saying that, I know this has hurt and disappointed a lot of people and made people lose respect for me. I'm so sorry! I pray that I can one day regain your trust in who I am and have your respect! Thank you for supporting me."
Kennedy's mom, Anita Guy, came to her son's defense, telling the Herald-Journal that the video was taken out of context and that "Caleb doesn't have a racist bone in his body."
In Kennedy's absence, the upcoming new episode of Idol this Sunday will feature the remaining four semifinalists, Chayce Beckham, Casey Bishop, Grace Kinstler and Willie Spence vying for America's votes.
So who is country sensation Caleb Kennedy? OK! gets to know the Idol hopeful whose time on the show was cut short.
He's From The South
Kennedy made a name for himself on the Idol stage, but he is from humble beginnings growing up in Roebuck, S.C., just south of Spartanburg. According to local paper The State, the city consists of a population of about 2,300.
Article continues below advertisement
He Learned To Play The Guitar When He Was 13
Kennedy's grandmother Barbara Blanton or "Nana," as he calls her, told The State that he bought his first guitar with money he received as gifts for his 13th birthday and used his cellphone to teach him to learn chords. His grandfather took the teenager for guitar lessons, and the rest is history.
Article continues below advertisement
He Writes His Own Songs
Kennedy sang his original song "Nowhere" for the Idol judges, earning him a golden ticket straight to Hollywood. Judge Katy Perry told the teenager he had "something real special" following his phenomenal audition.
Article continues below advertisement
He Plays Football
When he's not performing, the country crooner attends Dorman High School and, last year, when he was a freshman, he played junior varsity football.
Article continues below advertisement
His Parents' Divorce Helped Inspire His Music
"I kind of just lost myself and writing songs kind of helped me find who I was again," Kennedy said in his audition video regarding how his parents' split impacted him.