NEWS
Whoopi Goldberg Says Will Smith 'Overreacted' & 'Snapped' When He Hit Chris Rock At The 2022 Oscars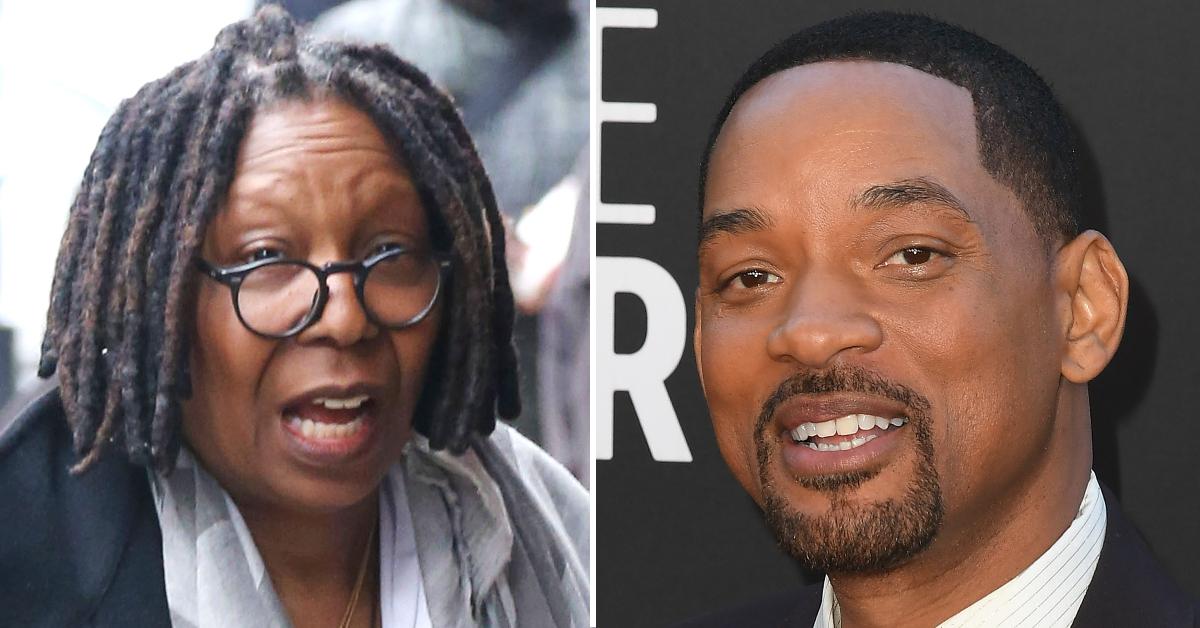 Whoopi Goldberg knows what it is like to attend the Oscars, as she previously won the coveted trophy and hosted the show before, so she wasn't afraid to get candid about Will Smith and Chris Rock's feud at the awards show, which occurred on Sunday, March 27.
Article continues below advertisement
Smith hit Rock on stage after the latter made fun of Jada Pinkett Smith's hair loss. (She has a condition called alopecia.)
"I would've been a little annoyed. I think he had one of those moments where it was just like, 'G-D it. Just stop.' And you've got all the pressure of hoping that you're going to win and trying to keep your face," Goldberg shared on The View.
"I get it. Not everybody acts the way we would like them to under pressure. Some people just snap. He snapped. What I do want to say was that it was remarkable, wonderful, that Chris Rock did not take it to that other place it could've gone. I don't know if they spoke or apologized or not. All I know is sometimes you get to a point where you behave badly. I myself have behaved badly on occasion," the actress continued.
Article continues below advertisement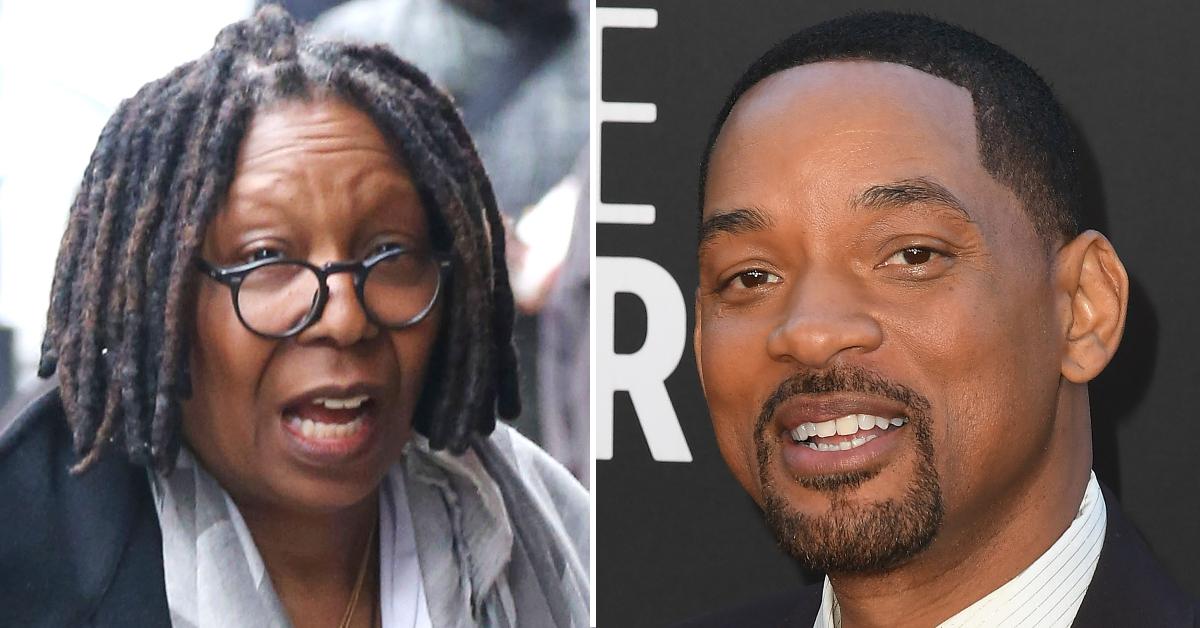 "We're not going to take that Oscar from him," she said. "We're not going to take it. Well, there will be consequences, I'm sure. But I don't think that that's what they'll be. Particularly because Chris said, 'Listen, I'm not pressing any charges.'"
Article continues below advertisement
When the Fresh Prince of Bel-Air alum got on stage to accept his award, he mentioned the incident — but failed to mention Rock by name.
"I want to apologize to the Academy. I want to apologize to all my fellow nominees. This is a beautiful moment and I'm not crying for winning an award. It's not about winning an award for me. It's about being able to shine a light on all of the people. Tim and Trevor and Zack and Saniyya and Demi and Aunjanue and the entire cast and crew of King Richard, Venus and Serena, the entire Williams family. Art imitates life. I look like the crazy father, just like they said about Richard Williams," he said.