NEWS
Will Smith Dished On 'Protecting Family' In Netflix Interview Filmed Prior To His Oscars Incident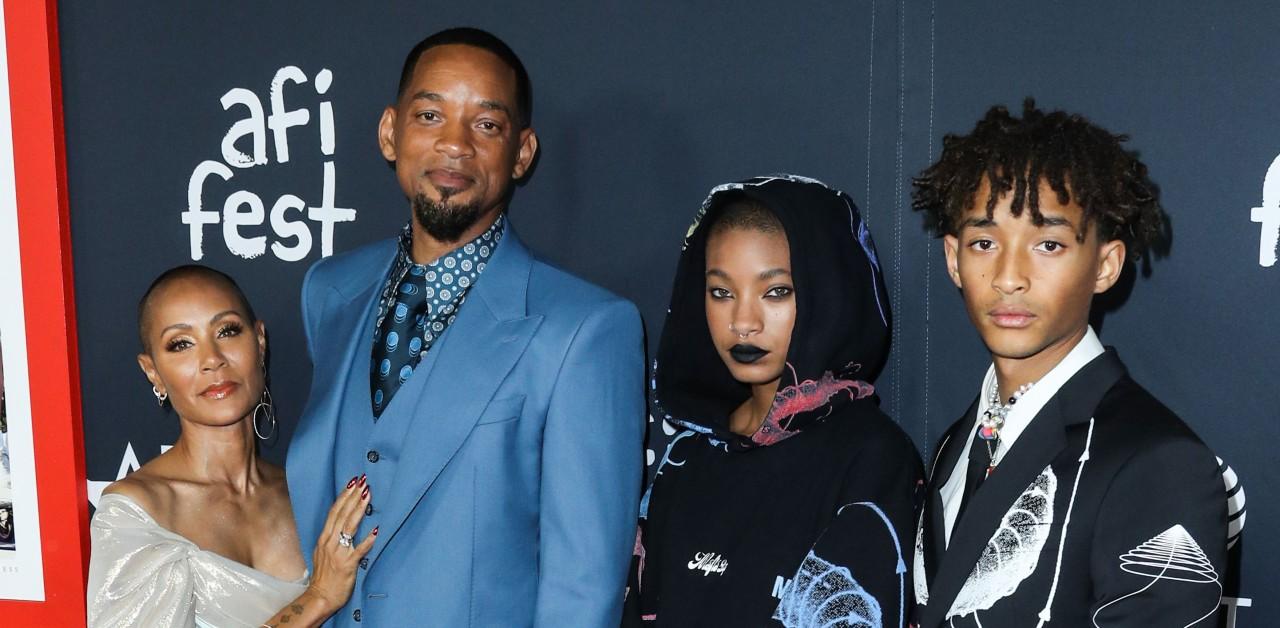 A case of foreshadowing? In the recently released fourth season of My Next Guest Needs No Introduction with David Letterman, the eponymous host sat down with Will Smith to delve into his personal life, but there was no mention of the Oscars fiasco since the interview was taped beforehand.
However, the star, 53, constantly chatted about family and the importance of being there for one another, which is coincidental timing given it was just two months ago that he slapped Chris Rock across the face after he made a joke about his wife Jada Pinkett Smith's appearance.
Article continues below advertisement
To start, the dad-of-three explained why he chose to begin his self-titled memoir with the heavy line, "I've always thought of myself as a coward."
"When I was 9 years old, I saw my father beat up my mother, and I didn't do anything," he revealed to Letterman. "And that just left a traumatic impression of myself as a coward."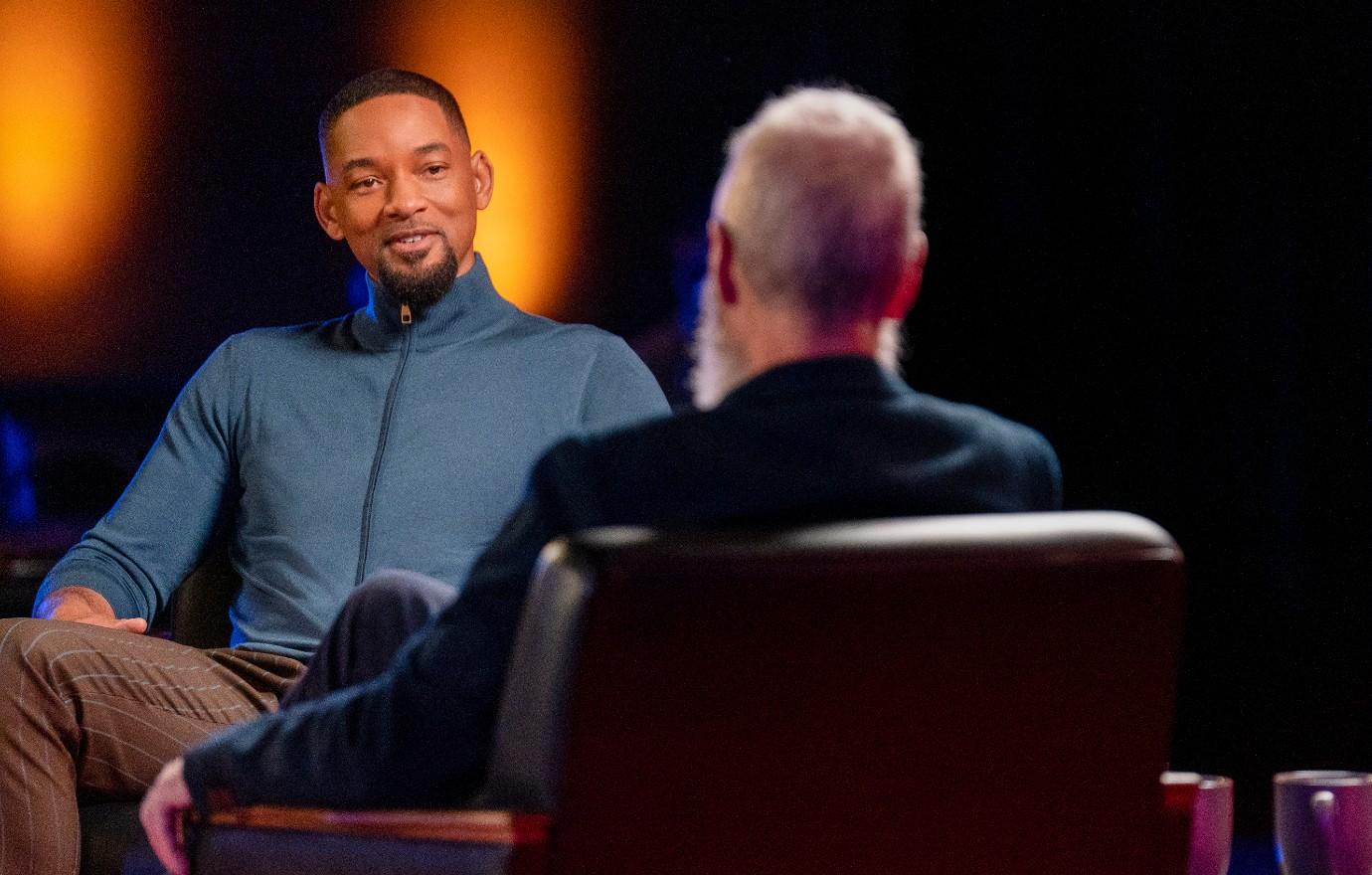 Article continues below advertisement
Since then, he's made it his mission to always stand by his loved ones, but in many cases, that's easier said than done.
"You can't protect your family, right? That's not real. Protection and safety is an illusion," insisted the I Am Legend star. "You have to learn to live with the reality that any moment, anything can be gone in one second. So with that reality, how can you be here? And how can you be joyful and be here?"
"Life is so exciting to me right now, because I can reach people differently than I've ever been able to reach people, largely because of my pain," he continued. "I'm really ready to dive into my art in a way that I think will be hopefully fulfilling for me and helpful for the human family."
CHRIS ROCK THROWS SUPPORT BEHIND JOHNNY DEPP AT STANDUP COMEDY SHOW
Article continues below advertisement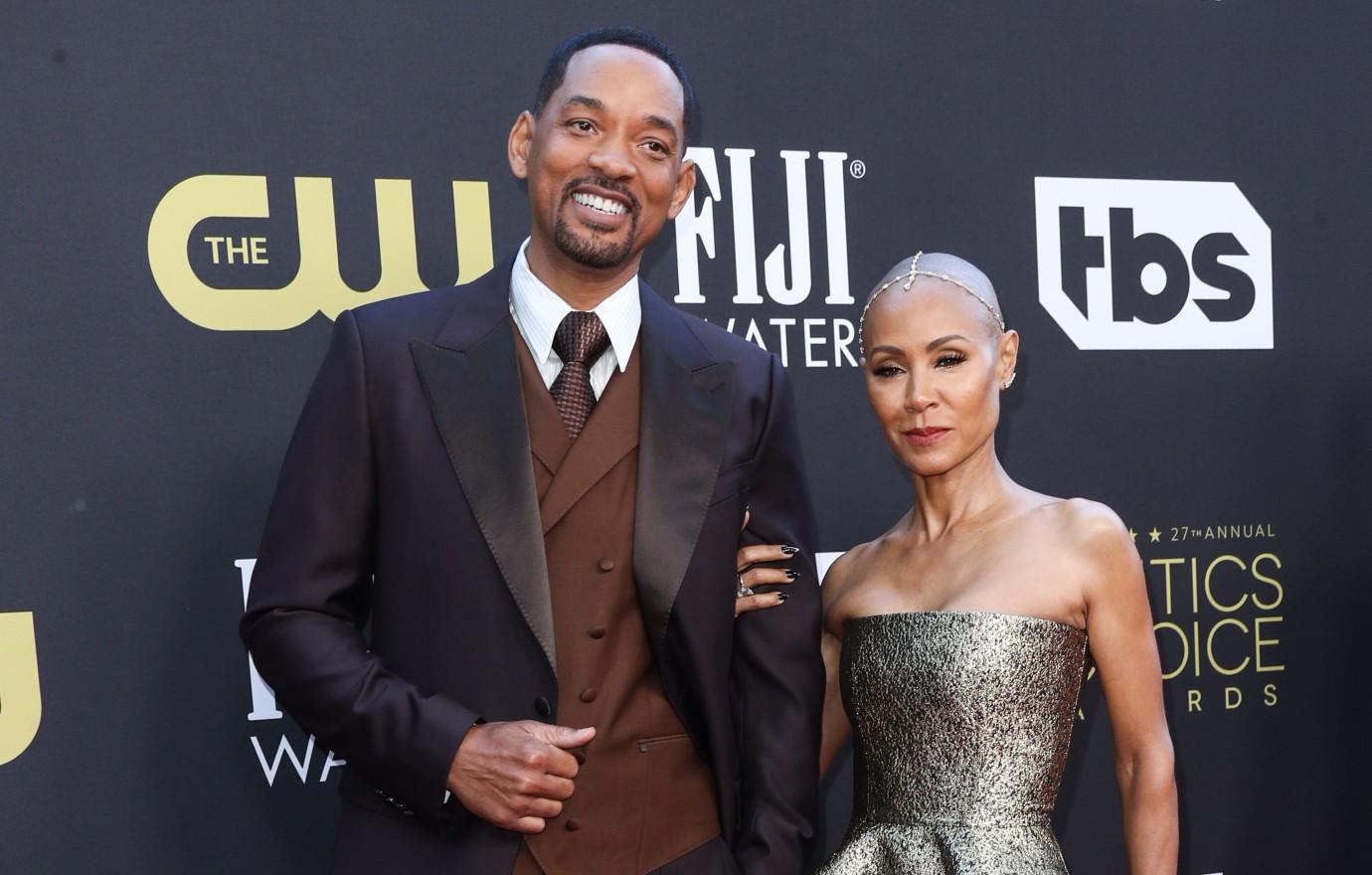 Since the infamous Oscars incident, Smith received a 10-year ban from the awards show, and he also made a public apology. However, he's yet to address the situation in more detail, though Pinkett Smith hinted that he may do so on her show, The Red Table Talk.
"Considering all that has happened in the last few weeks, the Smith family has been focusing on deep healing. Some of the discoveries around our healing will be shared at the table when the time calls," a message read before the season premiere. "Until then the table will continue offering itself to powerful, inspiring and healing testimonies like that of our incredibly impressive first guest."