NEWS
'My God Was He A Great Dad': WWE Star Becky Lynch Posts Touching Tribute To Late Father, Dwayne Johnson Reacts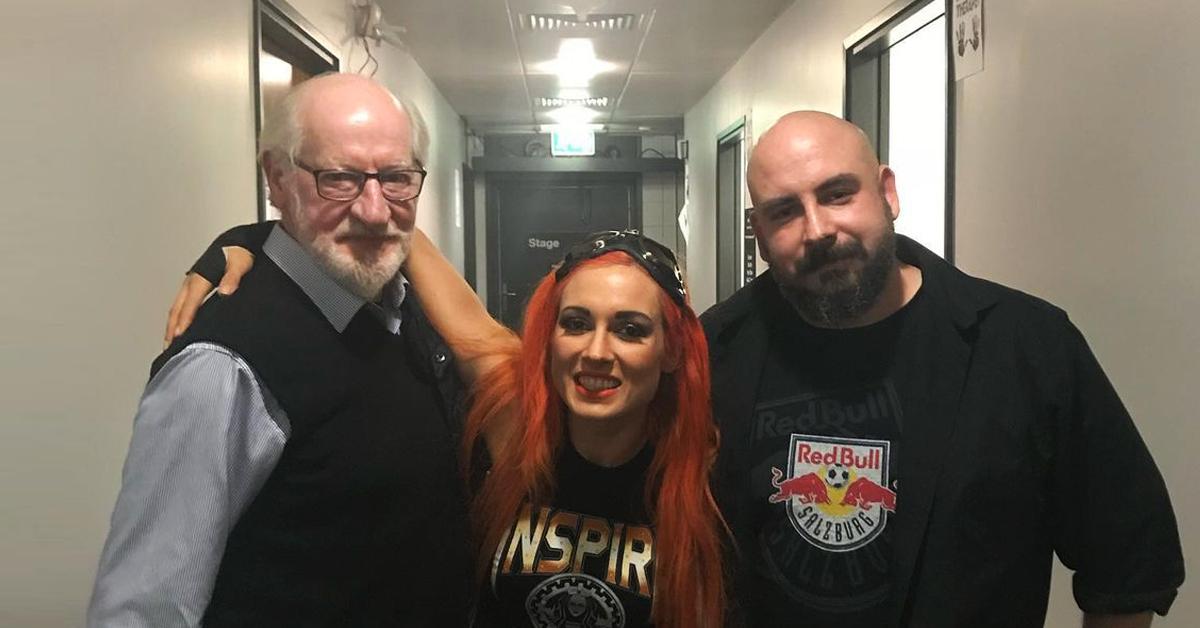 WWE star Becky Lynch paid tribute to her father after he passed away in the morning of Thursday, March 11. While she didn't disclose his cause of death, Lynch went into great detail about the impact her dad left on her life and shared how proud she was of him.
"My Dad passed away this morning," the former WWE RAW Women's champion shared with her five million Instagram followers via her post. "My god was he a great Dad. My brother and I never had a seconds doubt that he loved us unconditionally. He was proud of us no matter what. Not for what we did, but for who we were. The rest was just details for my pops."
Article continues below advertisement
Article continues below advertisement
Her supportive father stood by her side through everything. "When I told him I wanted to be a wrestler he never doubted me for a second even though I did," Lynch, 34, recalled. "And when I would worry about taking risks he'd tell me 'it's an adventure Missy, enjoy it'- how right he was."
She went on to praise her dad for being "a character, a gent, an athlete, an intellectual and a creator," adding that "he was always full of positivity and ready to have the chats with anyone he crossed paths with, making friends at every turn. Such a charmer he was with his unmistakable, slightly regal voice and love of story telling.
"I was so proud to tell everyone 'my dads an inventor' — none of my other friends dads invented sh*t. But mine did," Lynch wrote, noting that he "cultivated my love of books, writing, theatre, movies, life," after encouraging her to start writing in a journal at around age 7. "I've been journaling ever since," she added.
Article continues below advertisement
Following the news of her tragic loss, Lynch's pals flooded her comment section to pay their respects. "My deepest condolences!! My prayers and positive vibes are sent your way ❤️," WWE's Dana Brooke wrote, while Total Divas star Natalya Neidhart commented: "I'm so sorry, Becky. I'm sending you love and prayers. I'm thinking of you and your family during this time."
Dwayne Johnson wrote, "Sending all our love and light. So sorry about this. What a life he lived 🙏🏾❤️," as Nikki Bella commented: "Lots of love light magic and prayers to you and your family. I'm so incredibly sorry Becky. So so sorry. ❤️," and Brie Bella added, "I'm so sorry for your loss!!! Your Dad seemed like an amazing man. Prayers for you and your family!!! 💛✨🙏🏼."