PHOTOS
Amanda Bynes Admits She Was 'Drugged Out' When She Said Rihanna Was 'Ugly' & 'Tryin' To Be White'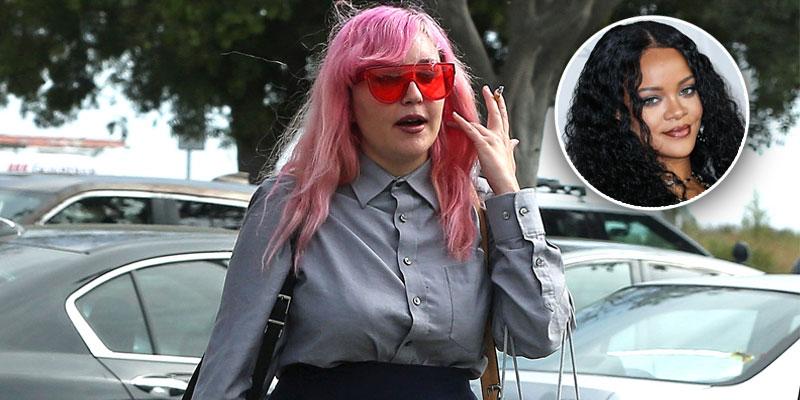 Amanda Bynes shared an Instagram video on Thursday, February 20, where she claimed she was "drugged out" when she called several A-list celebs "ugly." The 33-year-old also introduced fans to her fiancé Paul Michael and revealed they're both one year sober.
Article continues below advertisement
"Hey everyone, this is Paul, my fiancé," the Amanda Show alum began. "I'm so lucky. As you can see, he's drop-dead gorgeous. And, he's also the best person on the face of the earth."
"I just wanted to post a video to say I'm sorry to everyone who I called ugly on Twitter. I was feeling so ugly at the time and it was really hard for me to express myself at the time because I was so drugged out and now I've remained sober for over a year," she continued, adding "Same with Paul."
Article continues below advertisement
In 2013, Amanda made fun of several celebrities including Rihanna, Chrissy Teigen, Miley Cyrus, Zac Efron, JAY-Z, Drake and RuPaul. Amanda tweeted about Rihanna, 32, at the time, "@rihanna Chris Brown beat you because you're not pretty enough," Bynes tweeted, going on to say, "@rihanna no one wants to be your lover so you call everyone and their mother that I almost named my new dog Rihanna." She also posted a pic of the "99 Problems" rapper and wrote, "Ugly face."
"I just want to let you know that I love you guys and I'm so happy now. I feel like I got what's mine and that is Paul," she concluded her Instagram clip. On February 14, Amanda announced she was engaged and posted a photo of her rock. "Engaged to tha love of my life," she captioned a shot of her ring. Amanda met Paul, 28, while the two were in the same sober living facility over two months ago, according to an Entertainment Tonight source. However, her parents have yet to meet her new love.
Article continues below advertisement
The Nickelodeon star checked out of her sober living facility by herself in December 2019. However, the judge in her conservatorship case ordered her to return to the facility. She checked into a rehab treatment in January 2019 and once she completed the program, she moved into a sober living home.
Due to Amanda staying under a conservatorship, she cannot legally get married unless the judge and her conservator, which is her mother, Lynn, sign off on the wedding.
Article continues below advertisement
On February 18, the Big Fat Liar actress took her Instagram Stories and thanked her fans for supporting her and expressed her desire to start a clothing line. Amanda graduated from Los Angeles' Fashion Institute of Design & Merchandising (or FIDM) in June 2019. "I'm really looking forward to starting my clothing line, and I'm hoping that in the near future it will be out online," she said.