PHOTOS
Dakota Johnson Side-Eyes Angelina Jolie As She Snubs Jennifer Aniston At The Golden Globes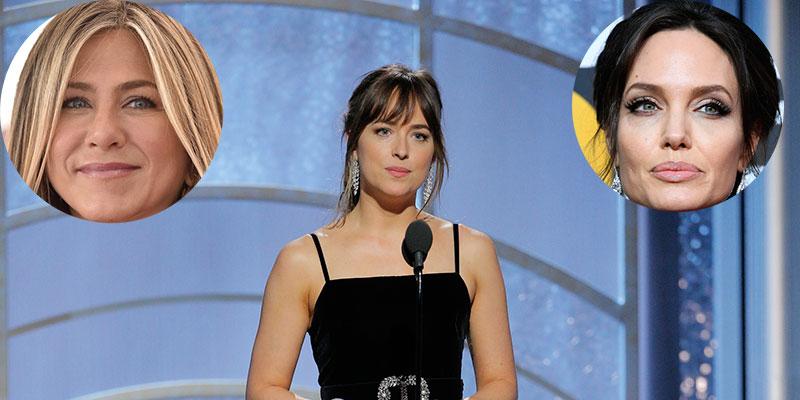 Usually, it's the award show cameramen who catch all the awkward glances between celebrities, but not during Sunday's Golden Globes! Dakota Johnson stole the limelight from them when she caught Angelina Jolie throwing massive shade at Jennifer Aniston during the ceremony. Click through for all the details!
Article continues below advertisement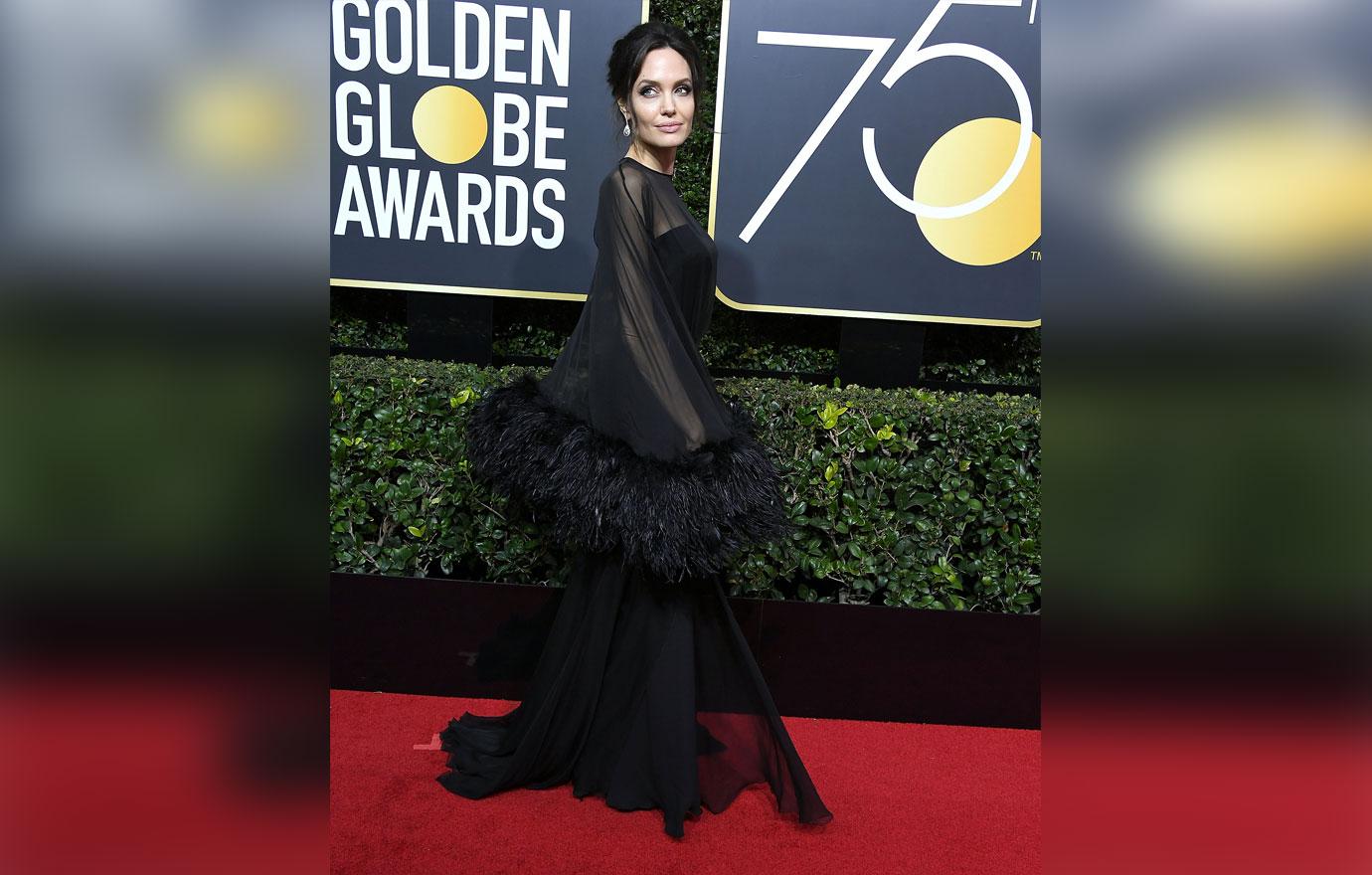 Naturally, audiences wanted to see Angelina's face when her ex Brad Pitt's ex Jennifer took the stage to present an award.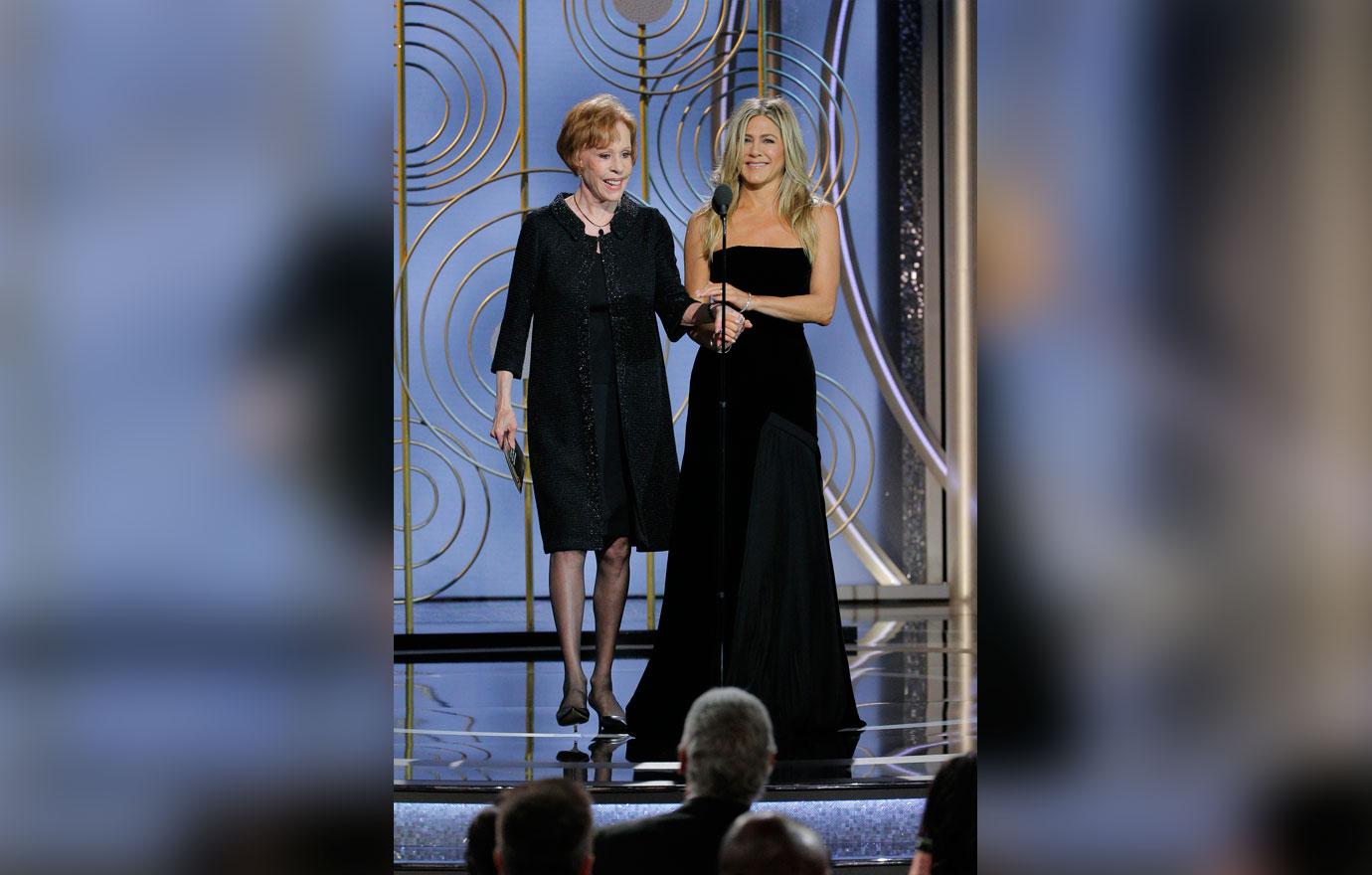 And boy, the First They Killed My Father director did not disappoint. She quickly looked down when the Friends star, who was still married to Brad when sparks started flying between him and Angelina, took the stage with comedienne Carol Burnett.
Article continues below advertisement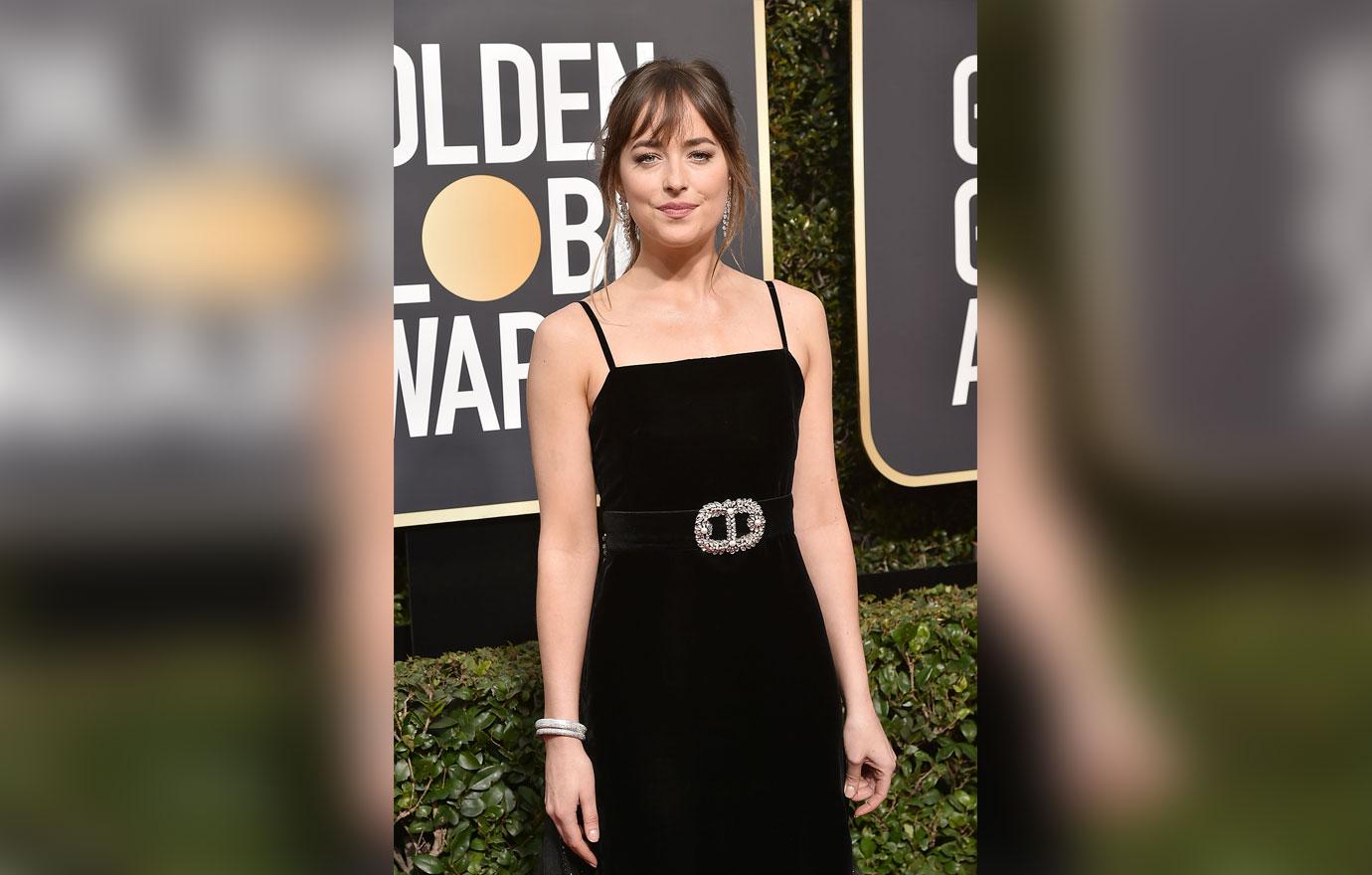 But even before the cameramen could really process the shade, Dakota beat them to the jump—as they caught her side-eyeing Angelina's reaction instead!
Of course, social media had a lot to say about Dakota's reaction to the situation. Notably, "I'm actually Dakota Johnson watching Angelina Jolie ignore Jennifer Aniston," @mgaywatson tweeted.
Article continues below advertisement
And @MickeGuyton topped that with, "She is all things and her sippin the tea is EV-ER-Y-THANG. She was over there like staring eyes emoji."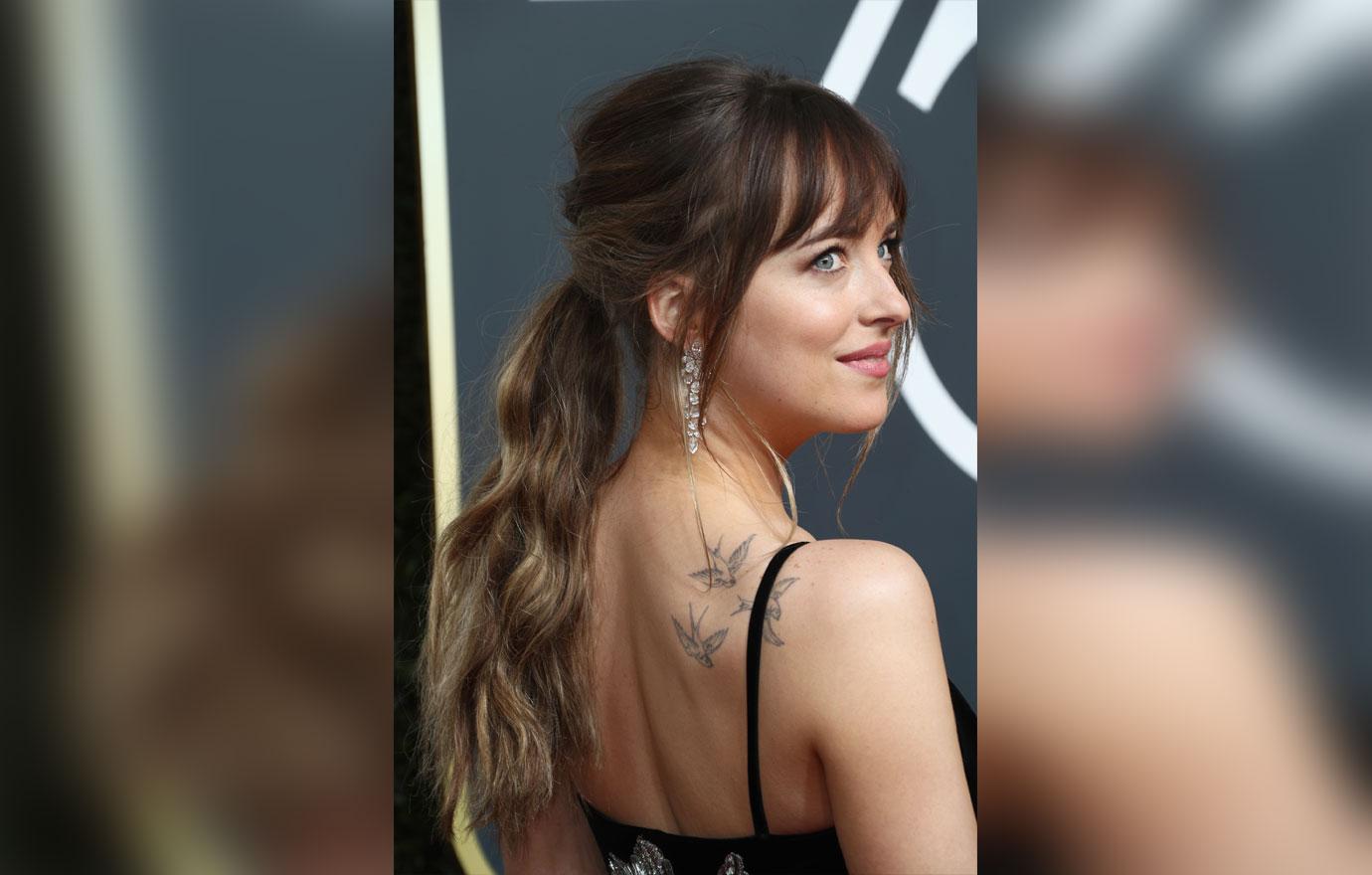 What do you think of Dakota side-eyeing Angelina throwing shade at Jennifer? Sound off in the comments section!