PHOTOS
Ashley Graham Shows Post-Baby Stretch Marks In Nude Selfie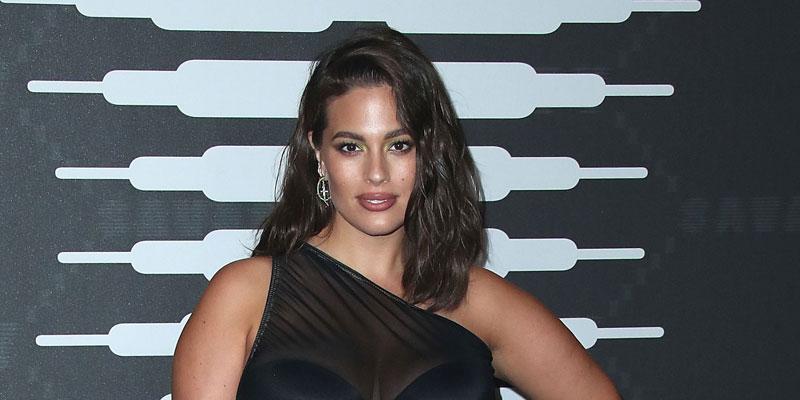 Ashley Graham took to Instagram on Monday, February 17 to share a photo of her post-baby stretch marks. The model posed for a nude selfie that showed the after effects of pregnancy on her abdomen, and her fans were quick to praise her for keeping it real in the comments section of her post.
Article continues below advertisement
"Same me. Few new stories," Ashley, 32, captioned the snapshot. "I just adore that you're sharing this!!!!!! Thank you," one fan wrote. "Thank God — a celebrity with stretch marks from pregnancy, makes me feel normal. You look beautiful," another person added. "This is the most magical photo I've ever seen," a third fan noted.
Ashley and husband Justin Ervin welcomed a baby boy on January 18. "At 6:00 p.m. on Saturday our lives changed for the better. Thank you all for your love and support during this incredible time. 1.18.2020," Ashley announced on her Instagram Stories. The couple named their first child Isaac Menelik Giovanni Ervin, and the Sports Illustrated stunner detailed her natural home birth on her Pretty Big Deal podcast.
Article continues below advertisement
"I have to say, now that I gave birth and I did it naturally and I felt everything, I feel like there's nothing I can't do. There's nothing that could come my way where I say, 'Oh, that's too hard, I can't handle that.' I went through laboring for six hours naturally," Ashley said.
Article continues below advertisement
"Raise your hand if you didn't know you'd be changing your own diapers too. After all these years in fashion I never could've guessed that disposable underwear would be my favorite piece of clothing but here we are! No one talks about the recovery and healing (yes even the messy parts) new moms go through. I wanted to show you guys that it's not all rainbows and butterflies! It's been tough, but my friend Chelsea @cmrh and ceo at @fridamom is making waves and starting honest conversations. It's unbelievable the obstacles we still face talking about what women really go through. All their stuff she sent me has been a life saver," she wrote.
Article continues below advertisement
What do you think of Ashley posting her stretch marks on Instagram? Sound off in the comments below!