PHOTOS
Avril Lavigne And Chad Kroeger Reunite On Miami Beach Following Her Lyme Disease Revelation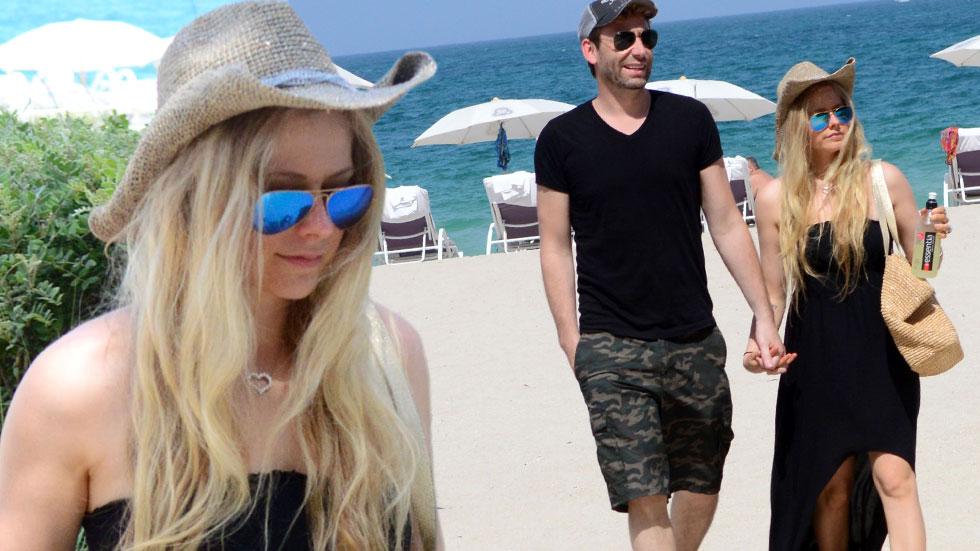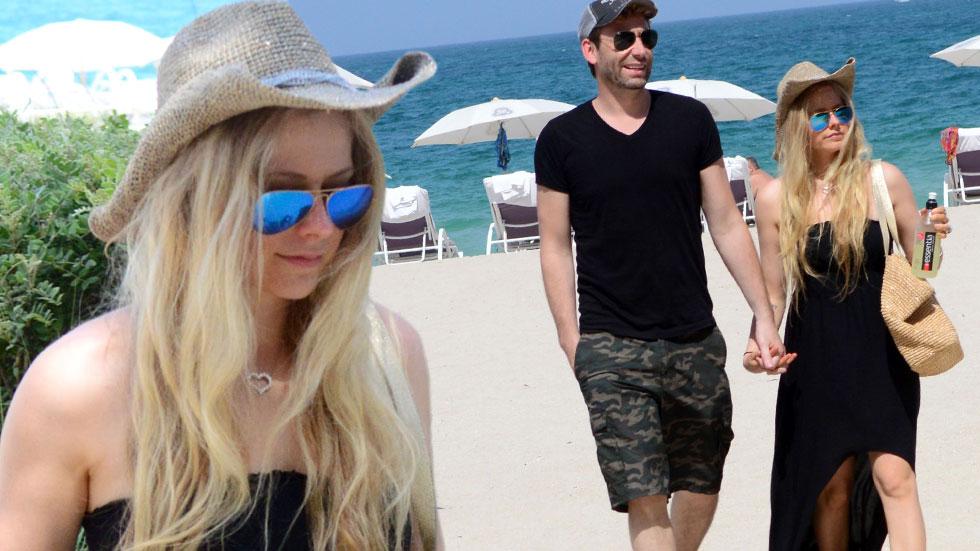 Avril Lavigne and Chad Kroeger are still going strong! From divorce rumors to her battle with Lyme disease, the singers proved that they're overcoming all of their obstacles with a handholding beach day in Miami on May 11.
Article continues below advertisement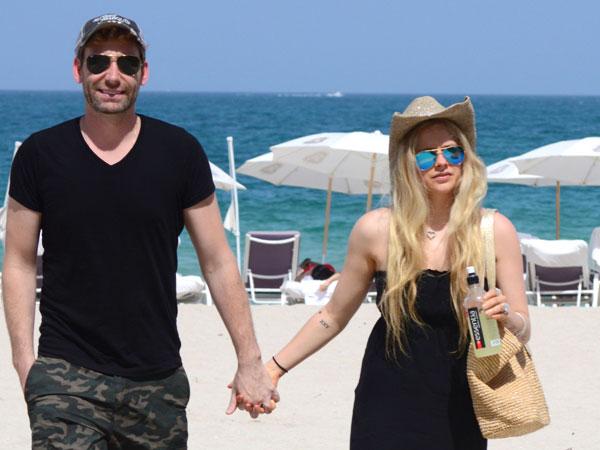 All smiles! Avril and Chad couldn't keep their hands off each other during the beach day. This is the first time the couple has been spotted out and about since 2014.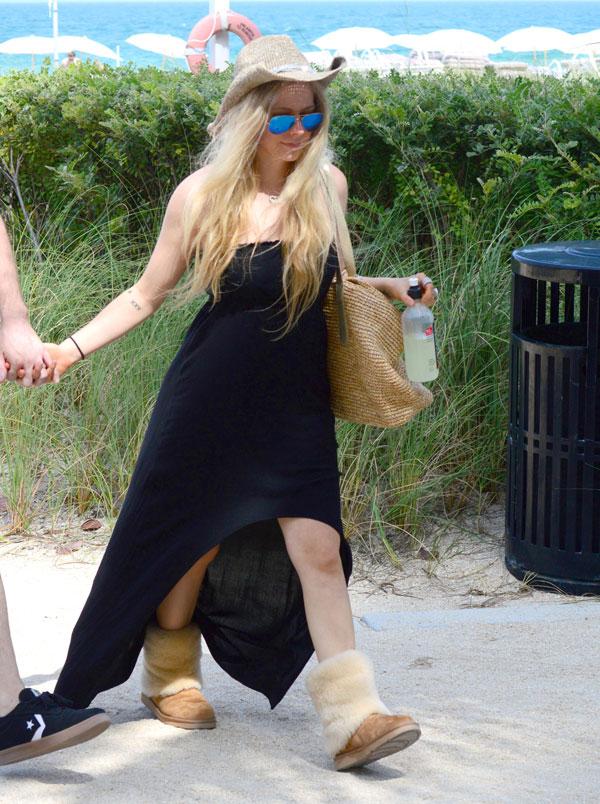 Hats off to Avril! The songstress looked better than ever in a strapless black dress, as she continues to battle Lyme disease. She topped off the laid-back look with Ugg boots, aviator sunnies and a hat.
Article continues below advertisement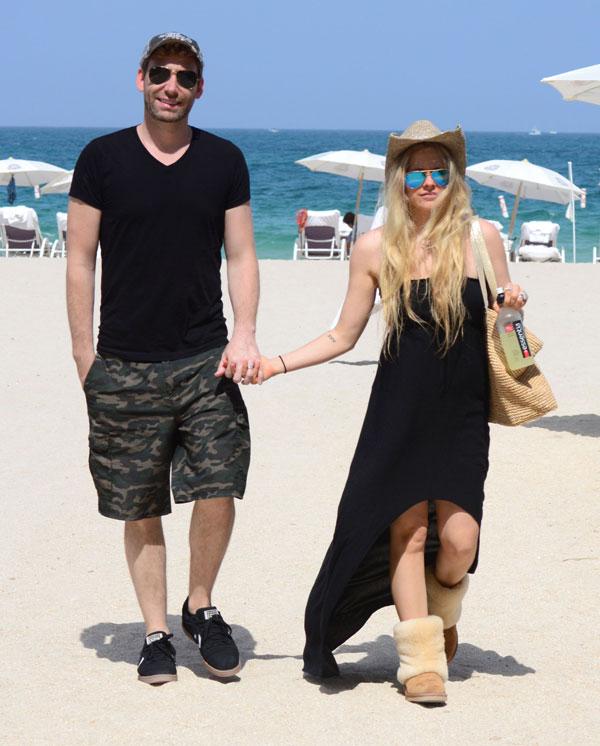 Color-coordinated couple! The Nickelback singer matched his wife in a black tee. He also completed his look with aviator sunglasses and a hat.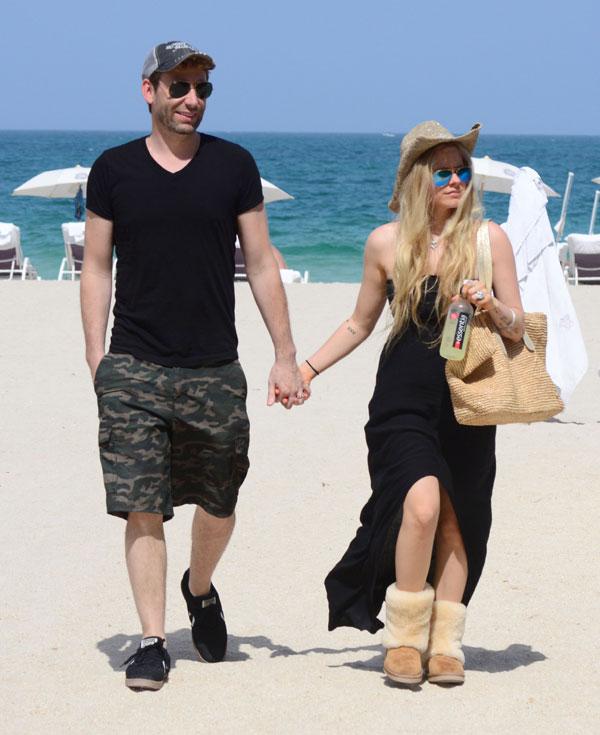 Missing from the spotlight for months, Avril emerged in April on the cover of People magazine to confess her battle with the disease. "I could barely eat, and when we went to the pool, I had to leave and go lie in bed," she told the magazine. "My friends asked, 'What's wrong?' I didn't know."
Article continues below advertisement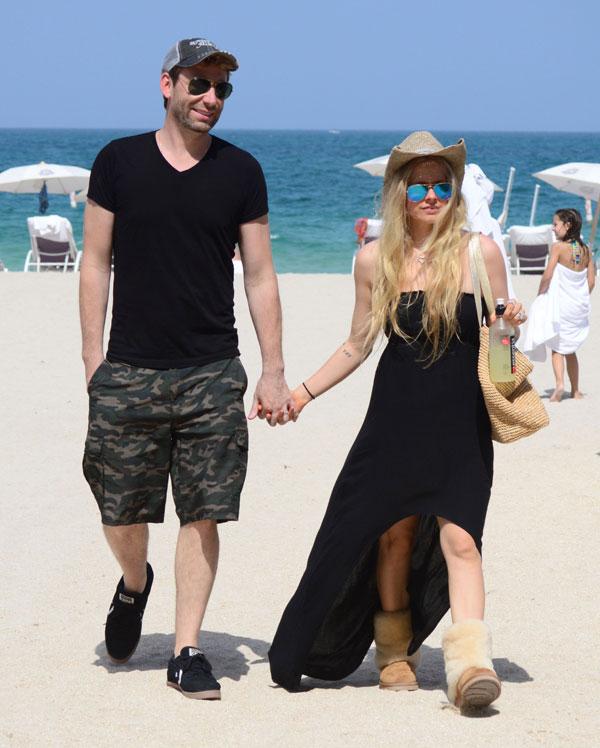 "I had no idea a bug bite could do this," she continued. "I was bedridden for five months. I felt like I couldn't breathe, I couldn't talk and I couldn't move. I thought I was dying."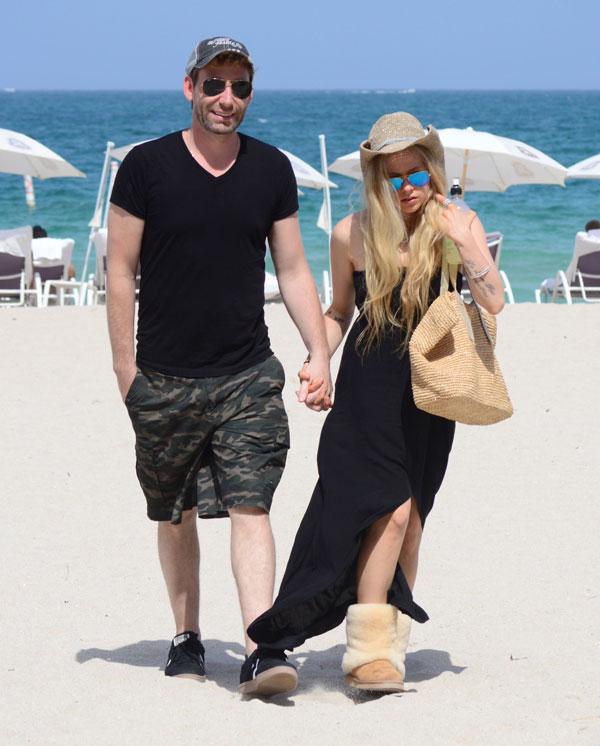 Although divorce rumors have plagued the couple's relationship for years, Avril insisted that her husband was there for her when he was able to take breaks from touring with Nickelback.
Article continues below advertisement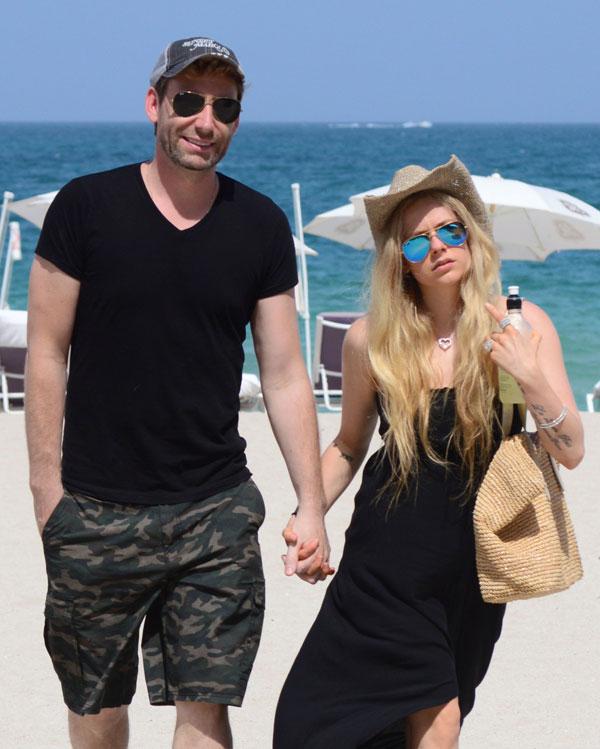 "This was a wake-up call," she said. "I really just want to enjoy life from here on out." And it looks like that's exactly what she's doing with her hubby by her side!