PHOTOS
Ayesha Curry Shows Off Her Amazing Body In A Bikini On Vacation With Husband Steph Curry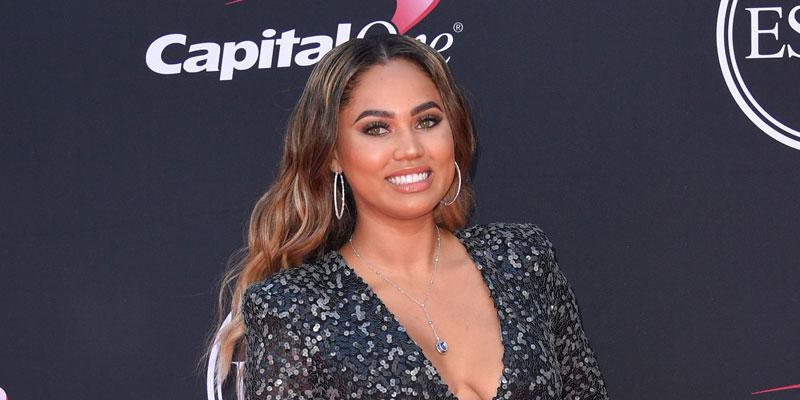 Ayesha Curry showed off her amazing body in a bright orange bikini while on vacation with husband Steph Curry on Friday, February 14. The cookbook author smooched her beau's cheek in the sweet snapshot she shared to Instagram Stories.
Article continues below advertisement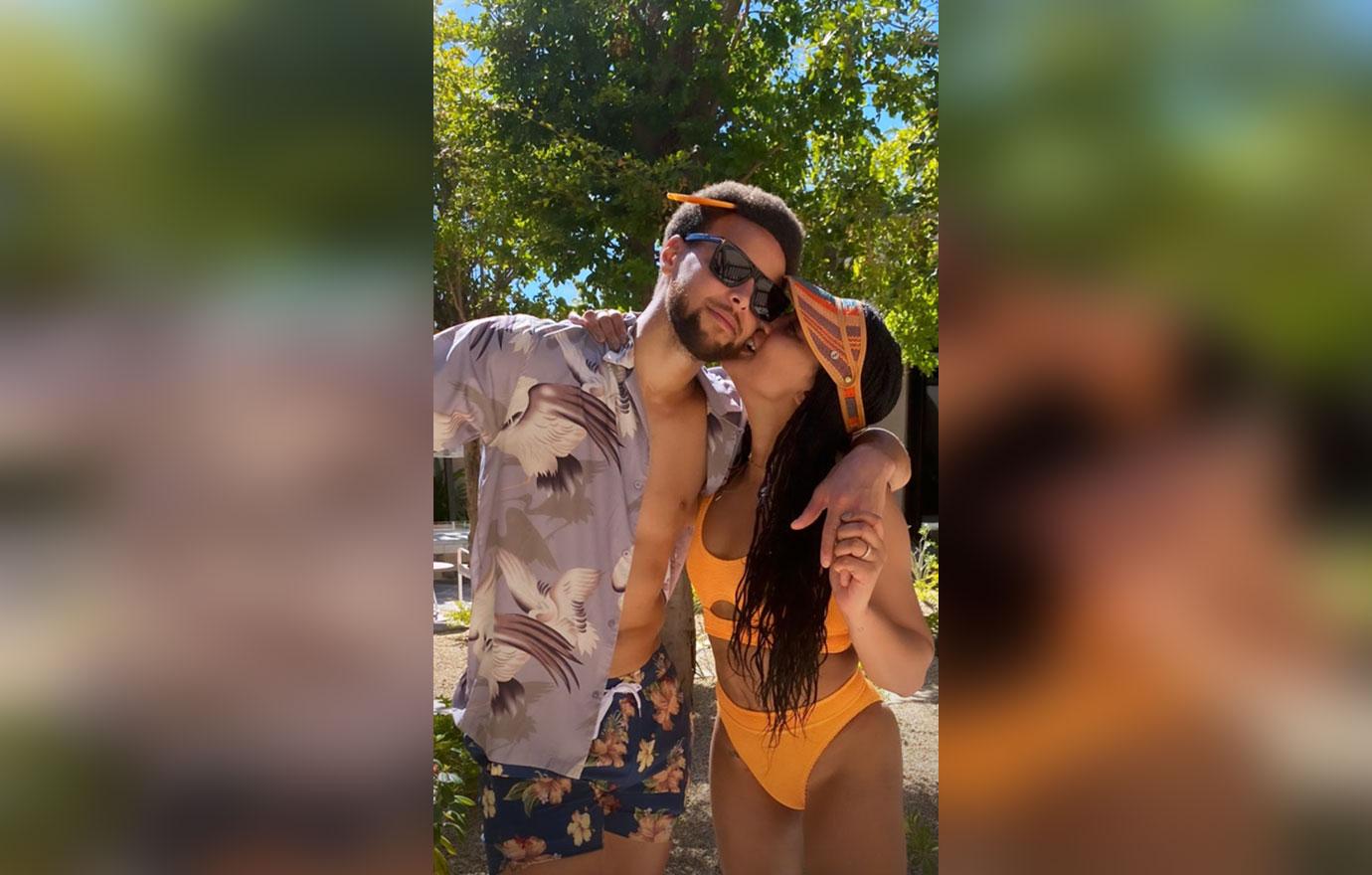 Ayesha, Steph and a group of pals are currently relaxing in an unknown tropical locale. In addition to the loved up pic with Steph, Ayesha also shared a video of herself squeezing in a workout on the deck of their villa before indulging in mango salsa and chips.
The Family Food Fight host recently rededicated herself to an exercise routine and the results are visible. When she posted an Instagram video of herself dancing to Aaliyah's "Try Again" on February 4, her fans and friends were quick to sound off about how incredible she looked. "Ok skinny!!" La La Anthony wrote in the comments section of Ayesha's post. "She feelin' herself in this lovely body. After 3 babies, I would be too," another fan added. "That body snapped back quick!" a third person noted.
Article continues below advertisement
Ayesha recently spoke to Elle about teaching her daughters the importance of self-care. She explained that she was making a more conscious effort to take time for herself after getting caught up in motherhood and raising Ryan, 7, Riley, 4, and Canon, 19 months.
"I'm trying to teach them self-care is important at an early age. That wasn't something I was taught so I had to learn it on the fly. People forget to take care of themselves and the world moves so fast these days. It's important for me to teach them that it's okay to have a minute to themselves. I was in a space where I had three kids in six years and I forgot about myself. I'm finally getting back to a space now where I'm remembering it's okay to take a minute. I just want to make sure they know that from a young age that it's not selfish to want to better yourself, to take care of yourself, or to make yourself feel good," she said.
Article continues below advertisement
"I'm overjoyed to have the opportunity to share my lifestyle philosophy about the subjects I deeply care about — family, friendship, food, community and home — with a new audience and in a new format. To now have a magazine of my own feels like a dream come true. As a woman of color, it's important to me that media reflects real, relatable women, and I'm excited to create an outlet for young men and women that celebrates diversity and inclusivity," she said in a press release.
Article continues below advertisement
What do you think of Ayesha's bikini pic with Steph? Sound off in the comments below!