PHOTOS
Ayesha Curry Reveals Her New 'At Home' Workout — And It Includes An Infrared Blanket!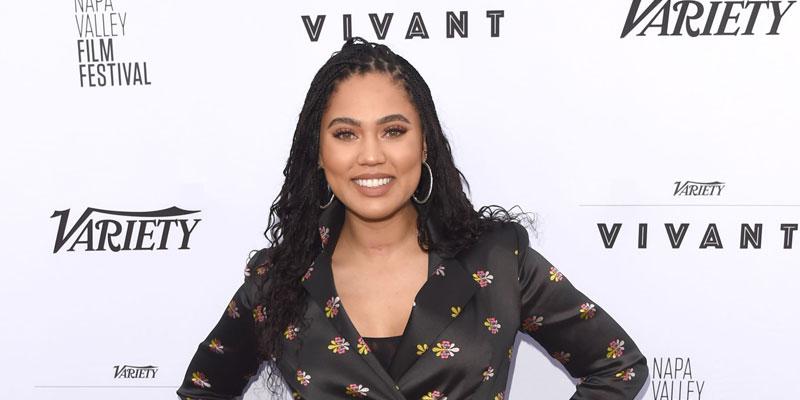 Ayesha Curry took to Instagram Stories to share some behind-the-scenes footage of her new "at home" workout on Thursday, January 16. The cookbook author revealed which machines she uses and showed off her infrared blanket, which she claims really works wonders. The entrepreneur admitted that she prefers to work out at her house because she's not a big fan of shoes and socks.
Article continues below advertisement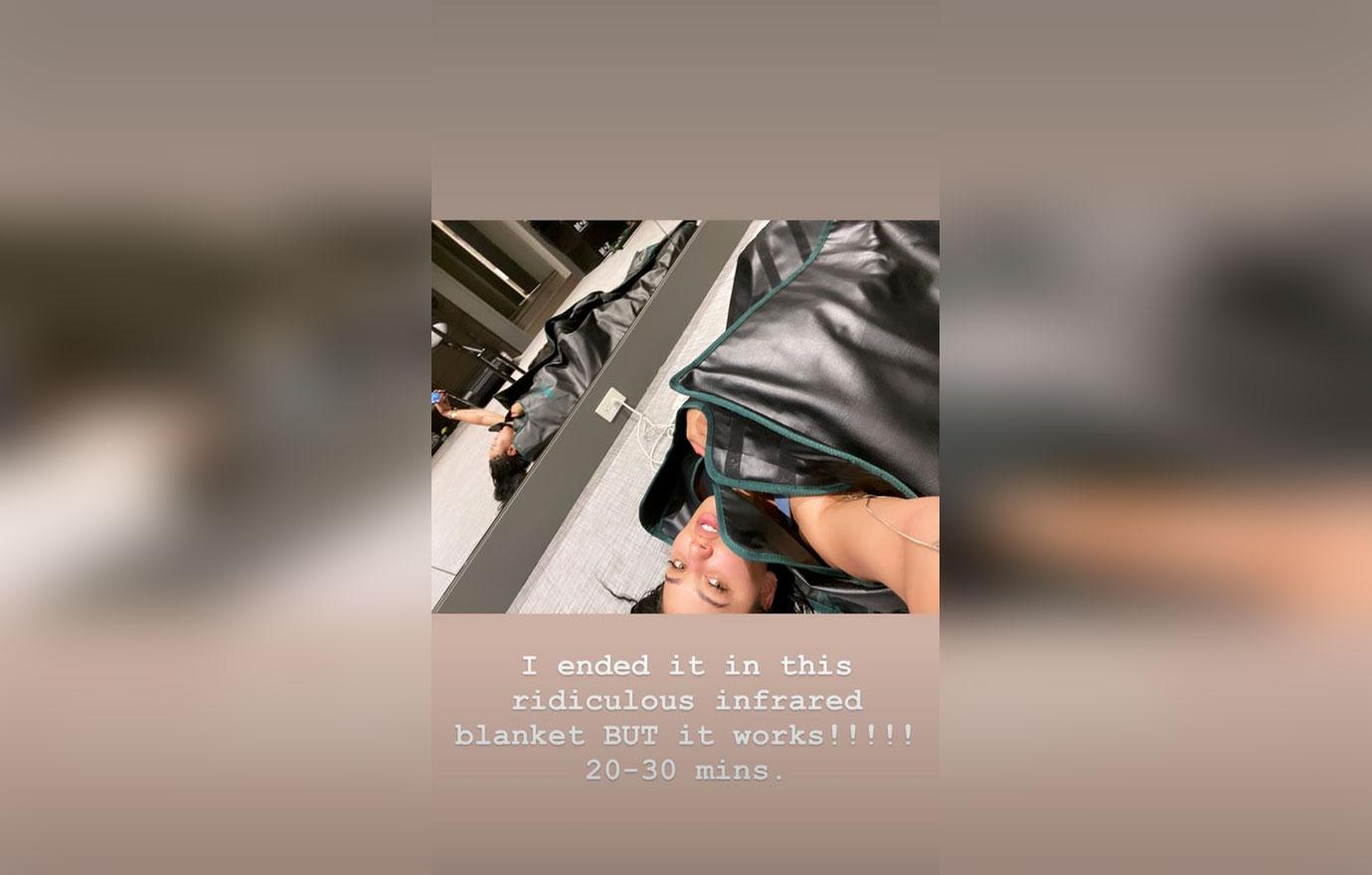 Ayesha, 30, posted a series of videos for her followers that captured her fitness routine. In one, she used The DB method high intensity booty sculptor. "Been loving this for my workouts!!!" she wrote about the machine. In another, she used a U-shaped dumbbell as she did crunches. She rounded her exercise session by sweating it out under an infrared blanket. "I ended it in this ridiculous infrared blanket BUT it works!!!! 20-30 min," she wrote.
Ayesha juggles her booming empire as a cookbook author, TV host, chef, restauranteur and homewares designer all while being a wife to Steph Curry and a mother to their three young children. Although she doesn't have much free time these days, she's made sure to make self-care a priority. She recently spoke to Elle about teaching her daughters the importance of taking time for themselves.
Article continues below advertisement
"I'm trying to teach them self-care is important at an early age. That wasn't something I was taught so I had to learn it on the fly. People forget to take care of themselves and the world moves so fast these days. It's important for me to teach them that it's okay to have a minute to themselves. I was in a space where I had three kids in six years and I forgot about myself. I'm finally getting back to a space now where I'm remembering it's okay to take a minute. I just want to make sure they know that from a young age that it's not selfish to want to better yourself, to take care of yourself, or to make yourself feel good," she said.
The Family Food Fight host also makes time for her marriage. She and Steph recently got matching tattoos in honor of their daughters Riley and Ryan and son Canon. The couple inked themselves with a unicorn, a wolf and a butterfly, and Ayesha explained the meaning behind their body art on Instagram.
Article continues below advertisement
"Each has a deeper meaning and representation to us. Canon will always be our young wolf. Ryan our butterfly (this one makes me cry with joy just thinking about it) and Riley our horse (free spirited , which we turned into a unicorn because she's our magical first born)," she wrote.
Article continues below advertisement
What do you think of Ayesha's workout routine? Sound off in the comments below!