PHOTOS
Watch! Ayesha Curry Posts Hilarious Clip Of Herself Trying To Replicate Aaliyah's 'Try Again' Music Video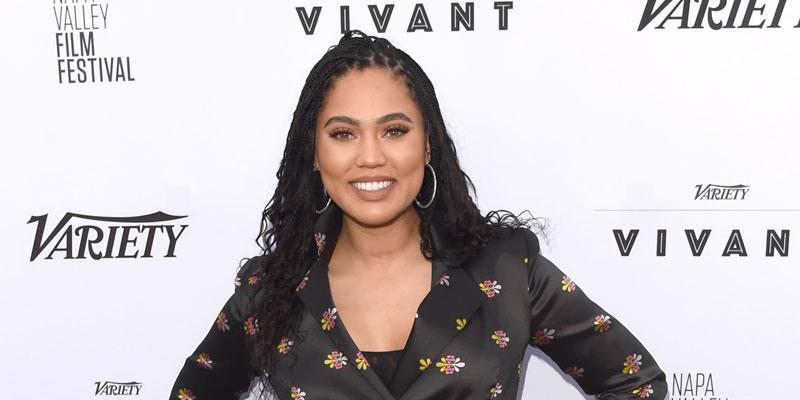 Ayesha Curry posted a hilarious clip of herself trying to replicate Aaliyah's "Try Again" music video on Instagram on Tuesday, February 4. The cookbook author wore leather pants, a black crop top and boots as she busted a move while her siblings argued in the background.
Article continues below advertisement
"Actual footage of me doing ... something. Thought it was dancing but alas. Sometimes you've just gotta laugh at yourself. Also my siblings arguing in the background have me hollering. Doesn't matter if it's 95' or 2020 some things just never change," Ayesha, 30, captioned the footage.
"Ok skinny!!" La La Anthony wrote in the comments section of Ayesha's post. "She feelin' herself in this lovely body. After 3 babies, I would be, too," another fan added. "That body snapped back quick!" a third person noted.
Article continues below advertisement
Steph Curry's wife has committed herself to a workout routine and the results are visible. She gave fans a peek at her exercise regimen in a series of Instagram Stories on January 16. In one, she used The DB method high intensity booty sculptor. "Been loving this for my workouts!!!" she wrote about the machine. In another, she used a U-shaped dumbbell as she did crunches.
Ayesha recently spoke to Elle about teaching her daughters the importance of self-care.
Article continues below advertisement
"I'm trying to teach them self-care is important at an early age. That wasn't something I was taught so I had to learn it on the fly. People forget to take care of themselves and the world moves so fast these days. It's important for me to teach them that it's okay to have a minute to themselves. I was in a space where I had three kids in six years and I forgot about myself. I'm finally getting back to a space now where I'm remembering it's okay to take a minute. I just want to make sure they know that from a young age that it's not selfish to want to better yourself, to take care of yourself, or to make yourself feel good," she said.
As if she didn't already have enough on her plate, the Family Food Fight host announced on January 22 that she is launching a quarterly lifestyle magazine in May 2020. "I'm overjoyed to have the opportunity to share my lifestyle philosophy about the subjects I deeply care about — family, friendship, food, community and home — with a new audience and in a new format. To now have a magazine of my own feels like a dream come true. As a woman of color, it's important to me that media reflects real, relatable women, and I'm excited to create an outlet for young men and women that celebrates diversity and inclusivity," she explained in a press release.
Article continues below advertisement
What do you think of Ayesha's dance moves? Sound off in the comments below!