PHOTOS
Blac Chyna Slams Kylie Jenner For Taking Her Daughter Dream On The Helicopter That Killed Kobe Bryant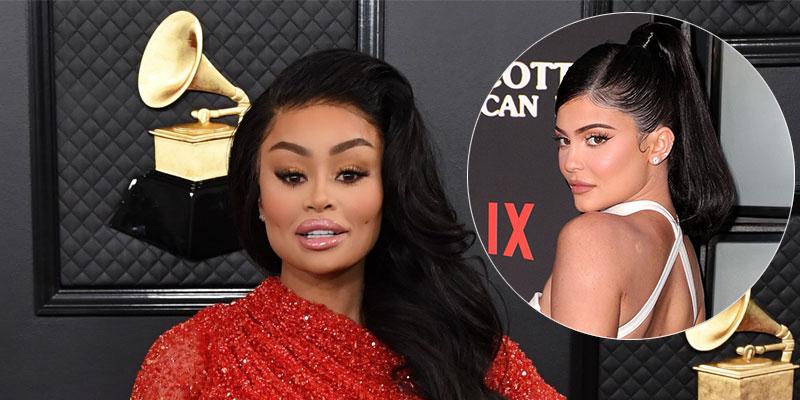 Article continues below advertisement
"Chyna has become aware that Kylie Jenner is using the tragic deaths of Kobe Bryant, his beautiful daughter, and seven other precious souls to profess her 'distress' that she and Dream had ridden on the same helicopter with the same pilot prior to Sunday's horrific crash. What Kylie failed to disclose was that Chyna never gave Kylie permission to take her precious daughter Dream on a helicopter ride and that Chyna never would have given Kylie that permission," Chyna's lawyer Lynne Ciani told AMI.
She continued, "No parents should find out after-the-fact that their child has participated in a dangerous activity without their permission. Chyna was distraught to learn that Kylie had taken Dream on that helicopter ride in November 2019. Chyna voiced her strong objections to Rob and insisted that it never happen again. Chyna sends her heartfelt prayers and condolences to all of the families impacted by yesterday's tragedy."
Article continues below advertisement
In the wake of Kobe's tragic death, the Kylie Cosmetics founder posted on her Instagram Stories on Monday, January 27, a photo that featured all nine of the victims who died in the crash. "Rest in peace … And prayer to these families. I still can't believe this. That was the helicopter I would fly on from time to time with the pilot, Ara. He was such a nice man. Hold your loved ones close," she wrote.
Kylie's revelation is bound to cause problems for Rob, as he's currently battling Chyna for primary custody of Dream. Rob was denied after he filed an emergency motion on January 3, AMI confirmed. The judge ordered him and Chyna to attend mediation on February 10 to see if they could hash out their issues regarding custody and visitation.
Article continues below advertisement
Kylie is reportedly helping Rob financially as he fights to win custody of his little girl. "He's taken so much off his mom and Khloe over the years, so it's been agreed far and wide that it's Kylie's turn to help Rob out. Everyone's united in helping him get full custody of Dream, if only to stick it to Blac Chyna, whom they all loathe with a passion," a source told RadarOnline.com.
"Kim will help if she has to, but since Kylie's got cash coming out of her ears right now it seems only fair for her to dip into her pocket. He's lucky to have this help because there's no way he could afford the legal bills on his own," the source added.
Article continues below advertisement
What do you think of Chyna's response to Kylie's revelation? Sound off in the comments below!