PHOTOS
Heart Attack Survivor Bob Harper Breaks His Silence On Jillian Michaels' Comments About Lizzo's Weight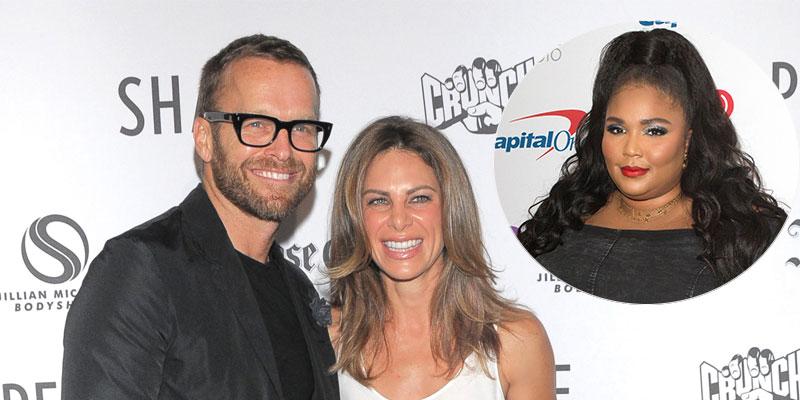 Heart attack survivor Bob Harper broke his silence on former Biggest Loser costar Jillian Michaels' recent comments about Lizzo's weight. The fitness trainer revealed that he would never give his opinion on anyone that didn't ask for it, and seemingly disagreed with Jillian doing so during a recent interview.
Article continues below advertisement
"I could never even think where she comes from. When it comes to my thoughts on anyone, I'm never going to give my opinion to anyone that's not asking for it. It's none of my business," Bob told Us Weekly at the Television Critics' Association's winter press tour.
He continued, "I want to listen to Lizzo and enjoy her music. You know, I'm going to work with people or give advice to people that are asking for it. All I know about Lizzo is — and I've never met the woman — I love her music and I know that she can play a mean flute."
Article continues below advertisement
Jillian, 45, found herself in hot water when she went on BuzzFeed News' AM to DM and made controversial comments about the "Truth Hurts" songstress' size and health. "Why are we celebrating Lizzo's body? Why does it matter? That's what I'm saying. Like why aren't we celebrating her music? Because it isn't going to be awesome if she gets diabetes. I'm just being honest. I love her music, my kid loves her music, but there's never a moment when I'm like, 'I'm so glad she's overweight.' Why do I even care? Why is it my job to care about her weight?" she said.
Jillian doubled down on Twitter on January 8 after receiving backlash over her sentiments. "As I've stated repeatedly, we are all beautiful, worthy and equally deserving. I also feel strongly that we love ourselves enough to acknowledge there are serious health consequences that come with obesity – heart disease, diabetes, cancer to name only a few. I would never wish these for anyone and I would hope we prioritize our health because we love ourselves and our bodies," she tweeted.
Article continues below advertisement
The Grammy nominee has had to deal with more than her fair share of body shaming. In December, she responded after a Twitter user claimed that she was only popular because of the "obesity epidemic" in America. "#Lizzo popular is because there is an obesity epidemic in America. Rather than encouraging people to do better, we are simply lying to them and telling them that they are just fine the way they are. Unfortunately, many of these people are dying from diabetes and heart disease," the person wrote. "I'm popular because I write good songs and I'm talented and perform high energy hour and a half shows filled with love. The only person who needs to do better is you. Keep my name out ya mouth & look in the mirror before you come for me. Here's the attention you ordered," Lizzo shot back.
Article continues below advertisement
What do you think of Bob's take on the Jillian and Lizzo drama? Sound off in the comments below!