PHOTOS
Sunsets, Drinking Parties, And More! See All The Photos From Brody Jenner's Bali Wedding Weekend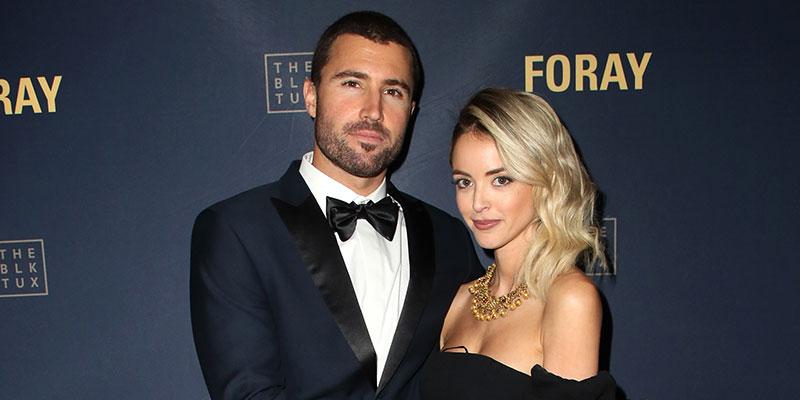 Article continues below advertisement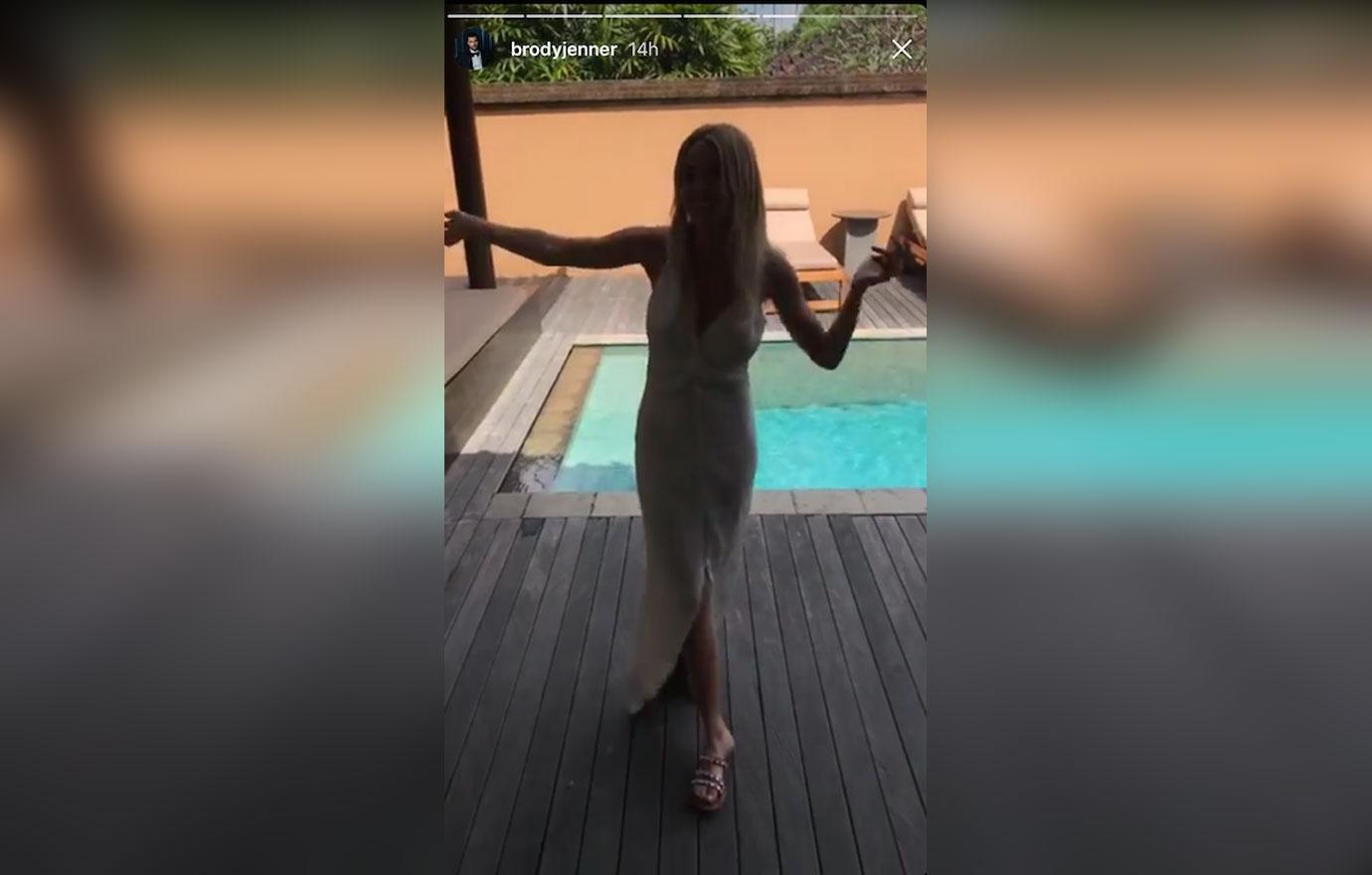 Brody and Kaitlynn touched down in Bali last Friday, and it's been reported that they will get married any day now. They first got engaged back in May 2016.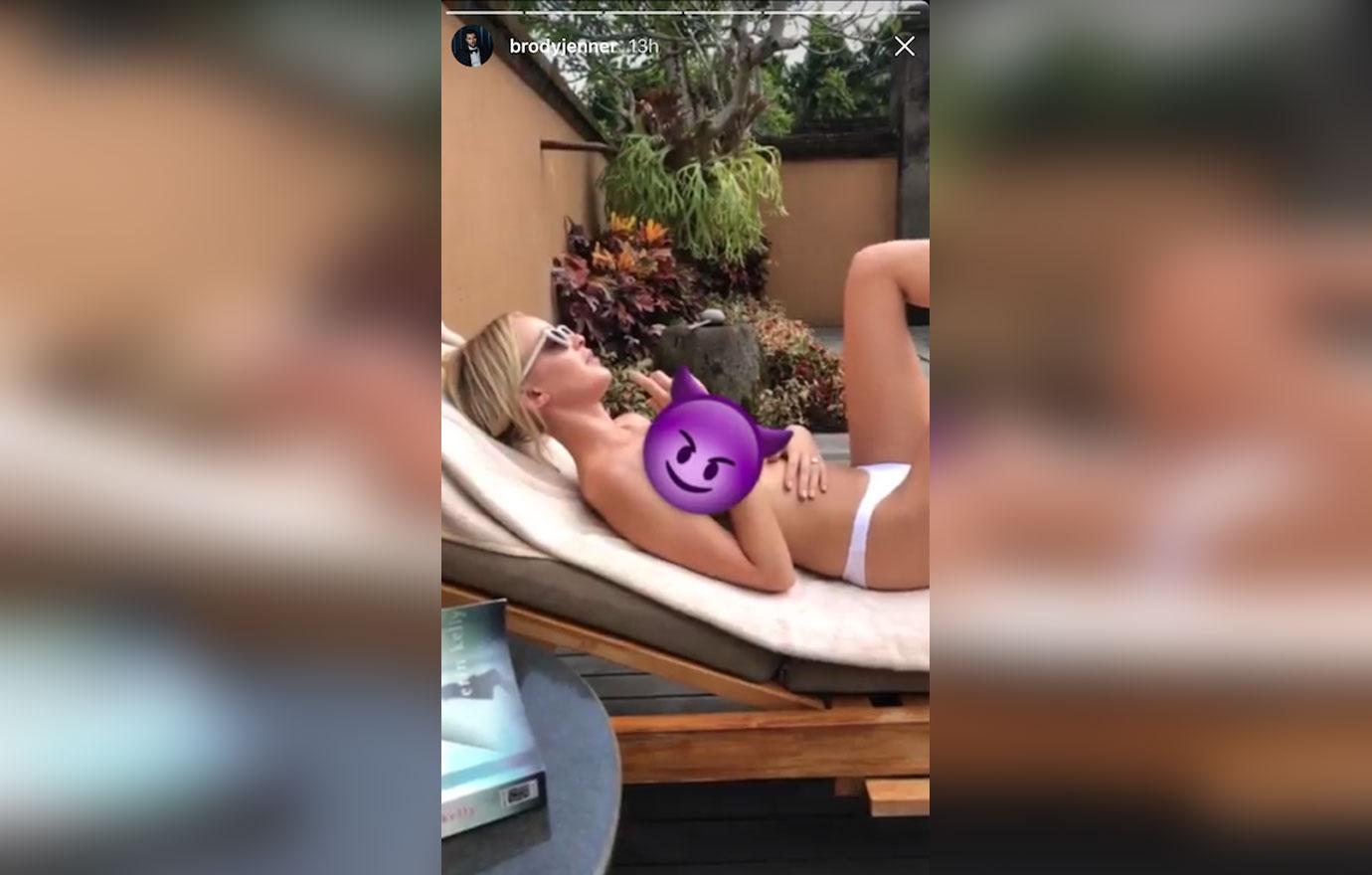 The couple have been documenting their time there, which included Brody taking some naughty snaps of his bride-to-be as she sunbathed topless. Their journey so far also included enjoying a night out at an Italian restaurant and entertainment by some Balinese dancers.
Article continues below advertisement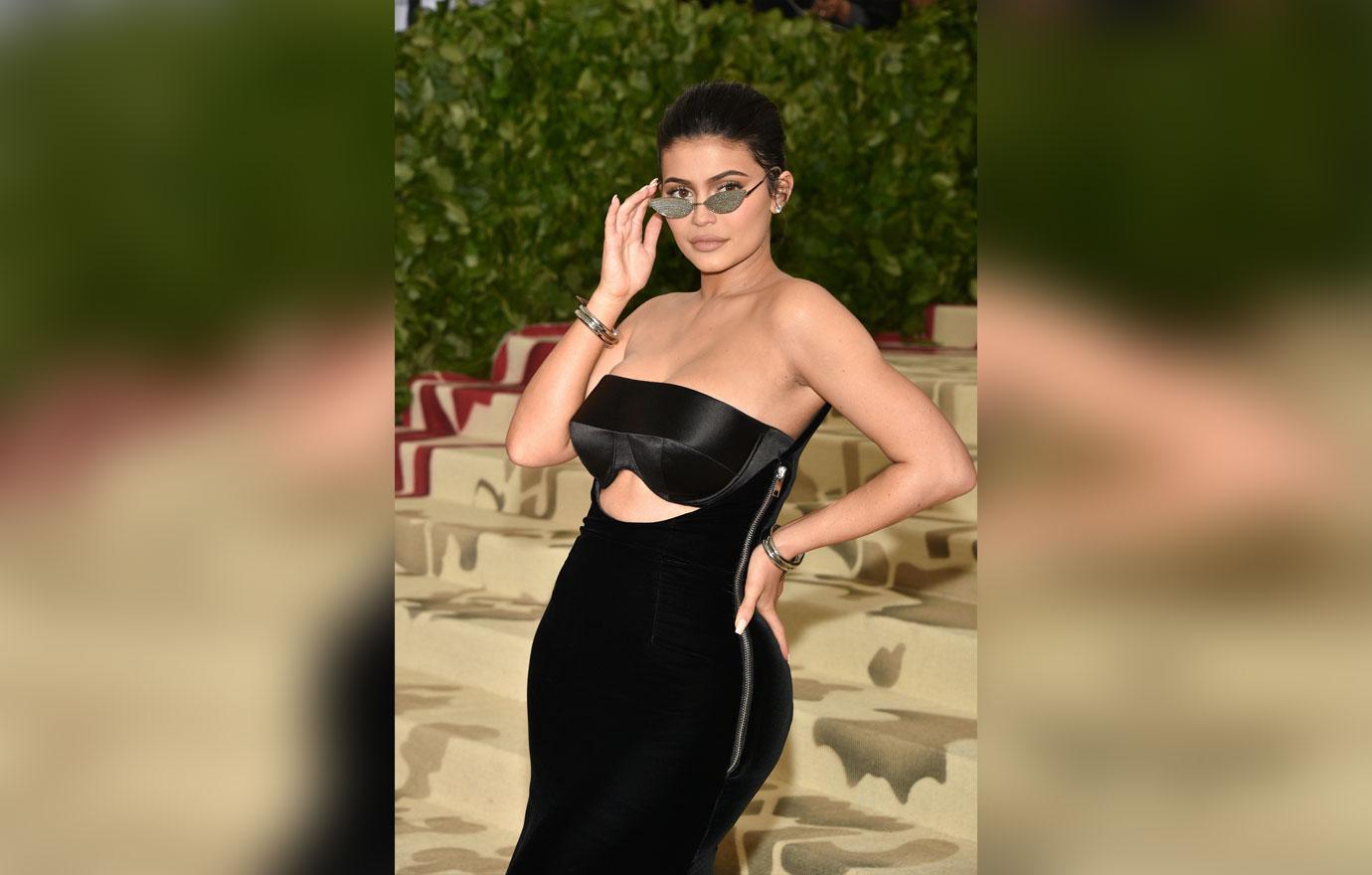 Clearly he's been making the best of things, even without his sisters there. And his dad Caitlyn had "work obligations," and couldn't' attend. He's been technically estranged from the Kar-Jenner family for quite some time now, going as far to saying that he didn't even know that his sister Kylie was pregnant until the rest of the world found out.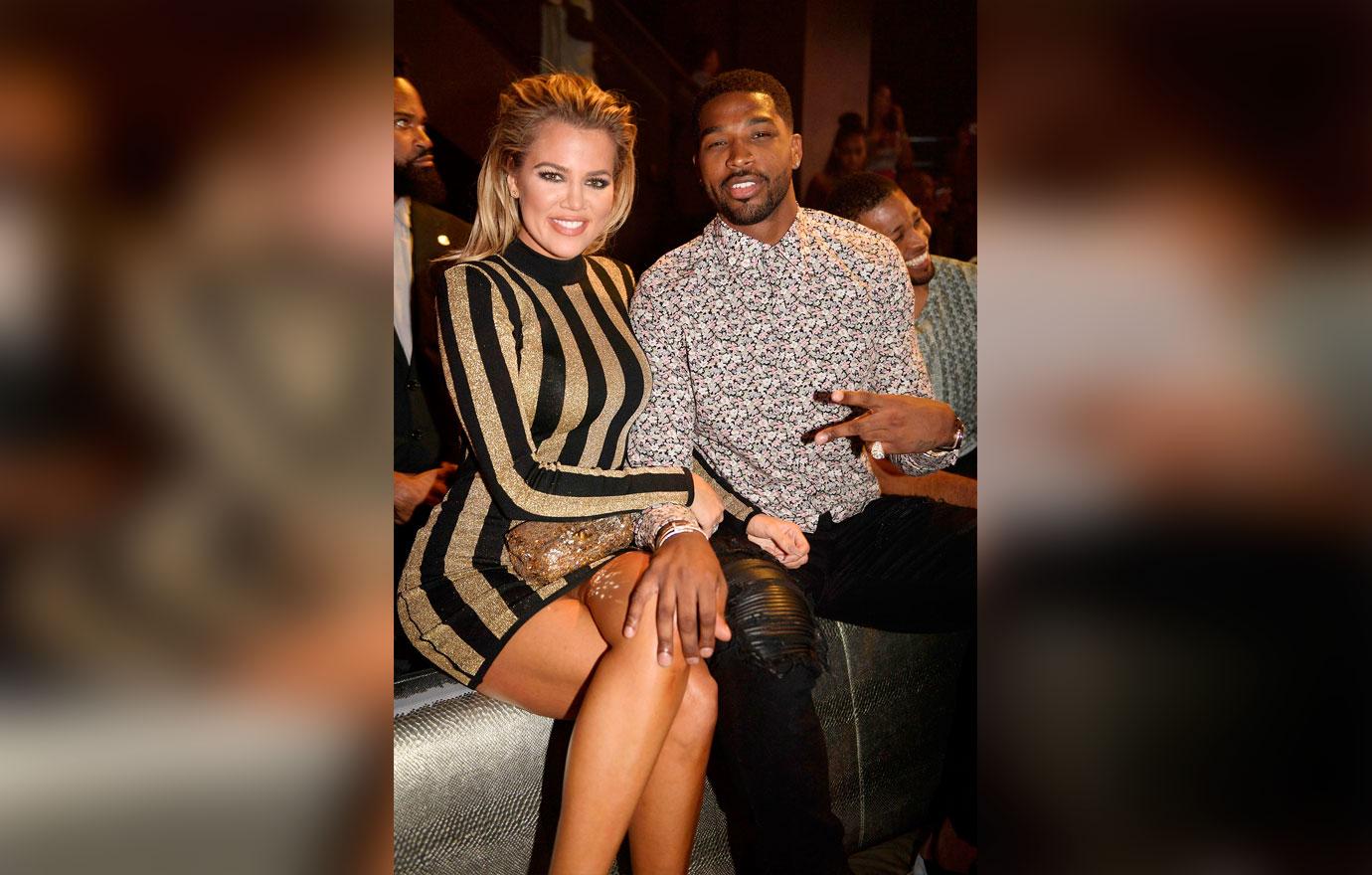 Article continues below advertisement
Regardless, Brody, Kaitlynn, and his mom Linda Thompson have been savoring every moment together on the island. Just take a look at this video he posted on his Instagram, bragging about giving his mom a "shoey."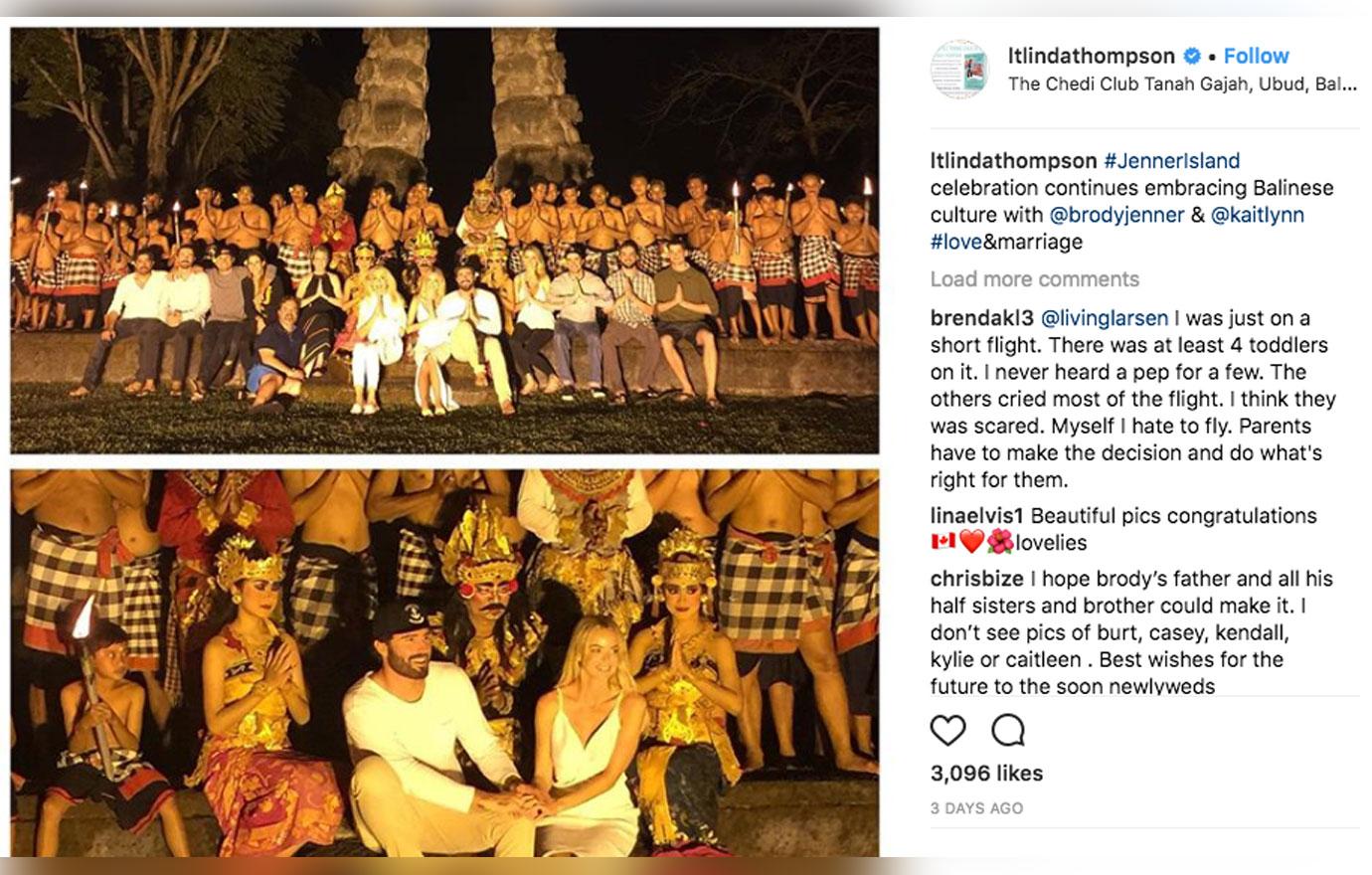 Linda has also been posting up a storm on Instagram, like this pic of the wedding party, captioning this pic "#JennerIsland celebration continues embracing Balinese culture with @brodyjenner & @kaitlynn."
Article continues below advertisement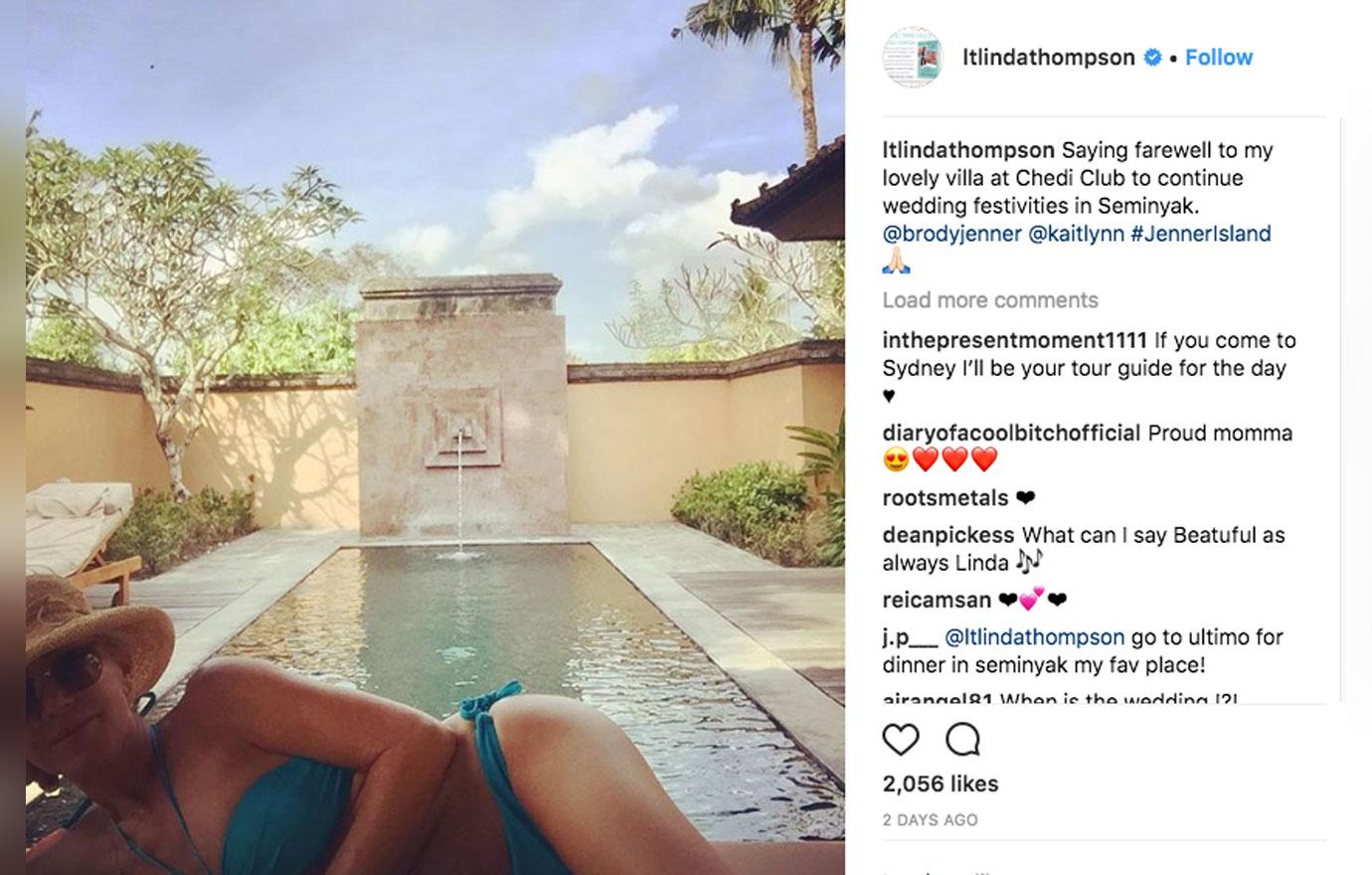 And get a look at this sultry pic of Linda relaxing by the water!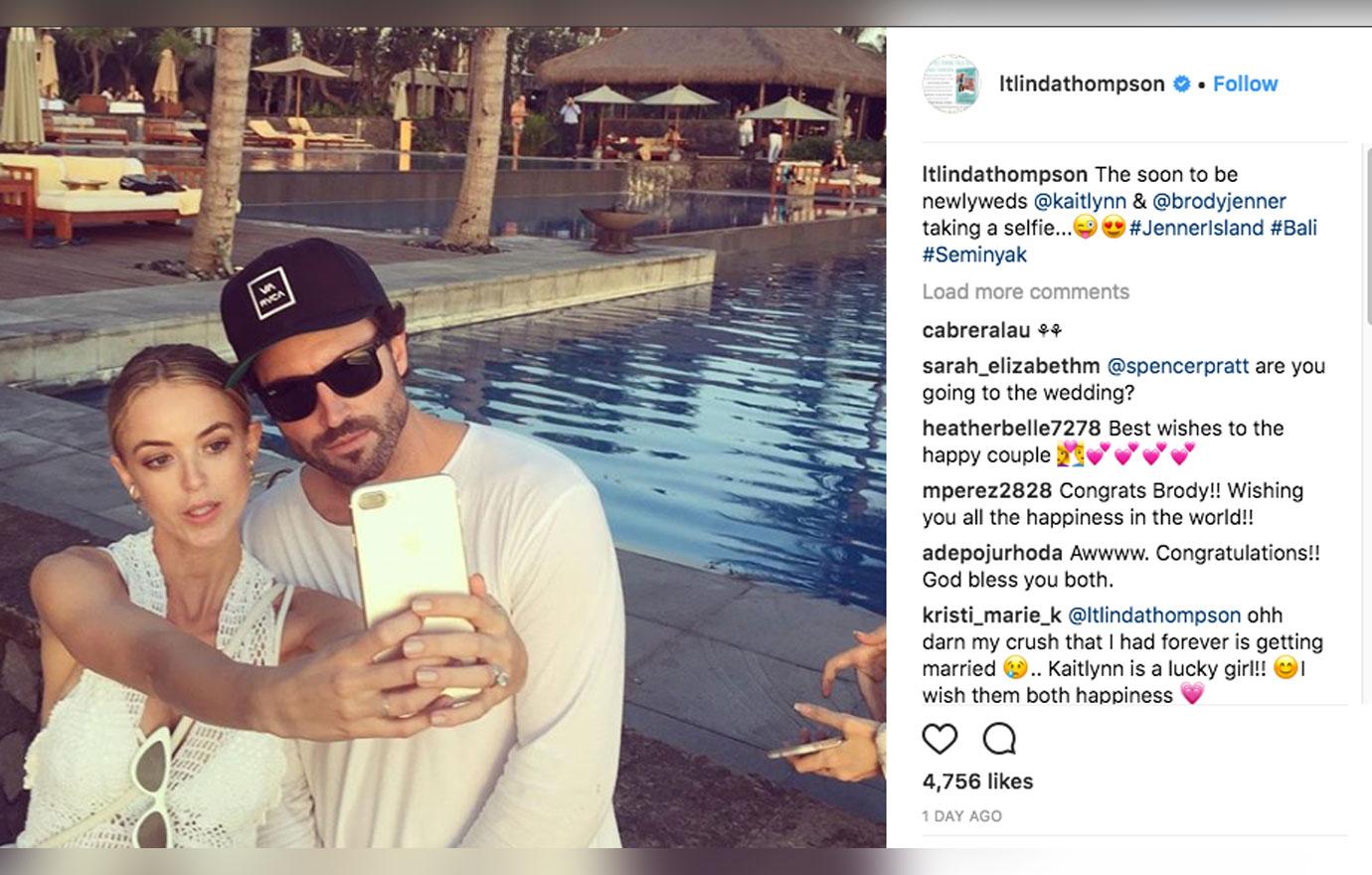 And this adorable pic with the lovebirds!
Article continues below advertisement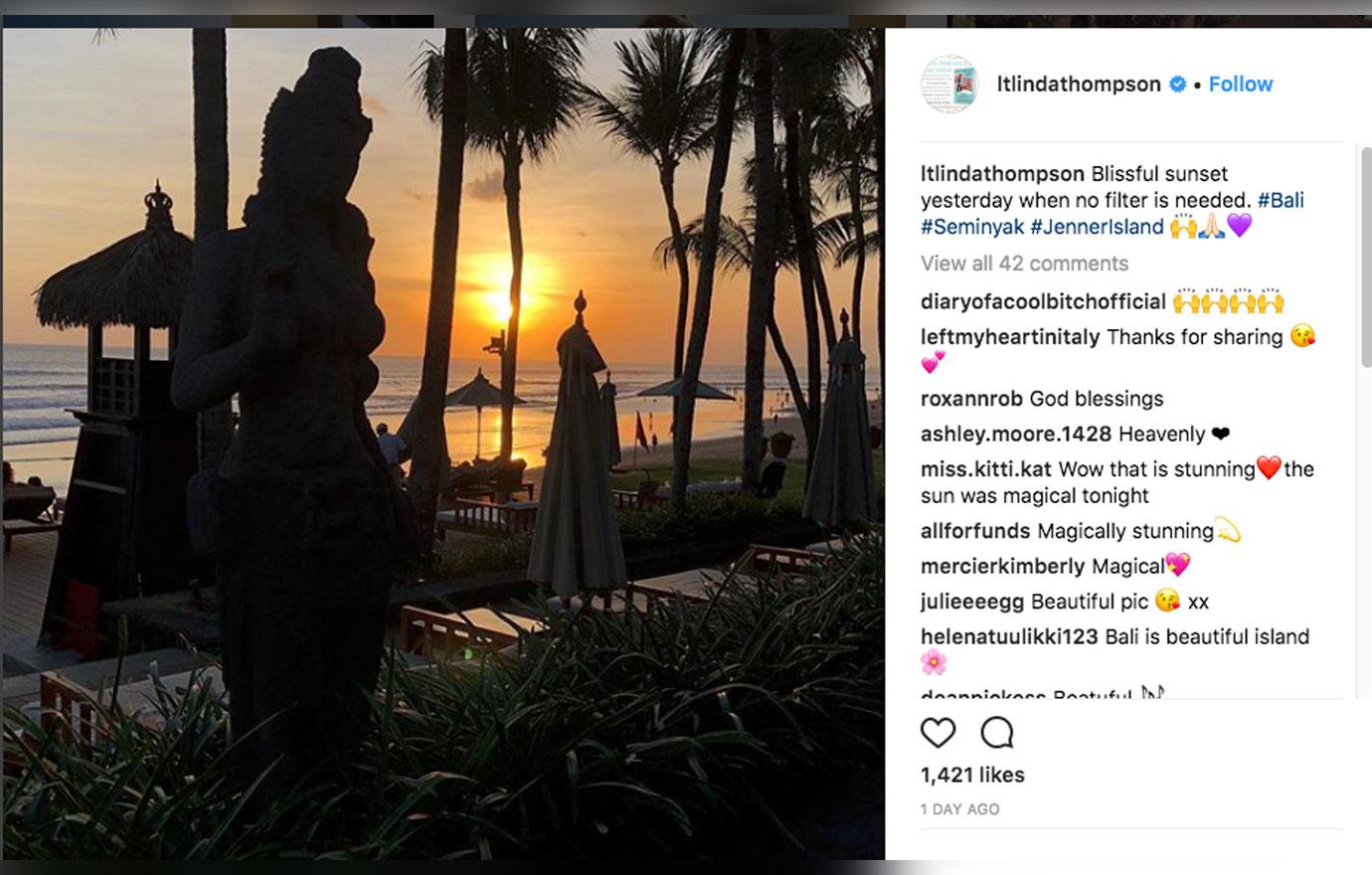 There's nothing like a stunning sunset!
Article continues below advertisement
They even visited an elephant sanctuary!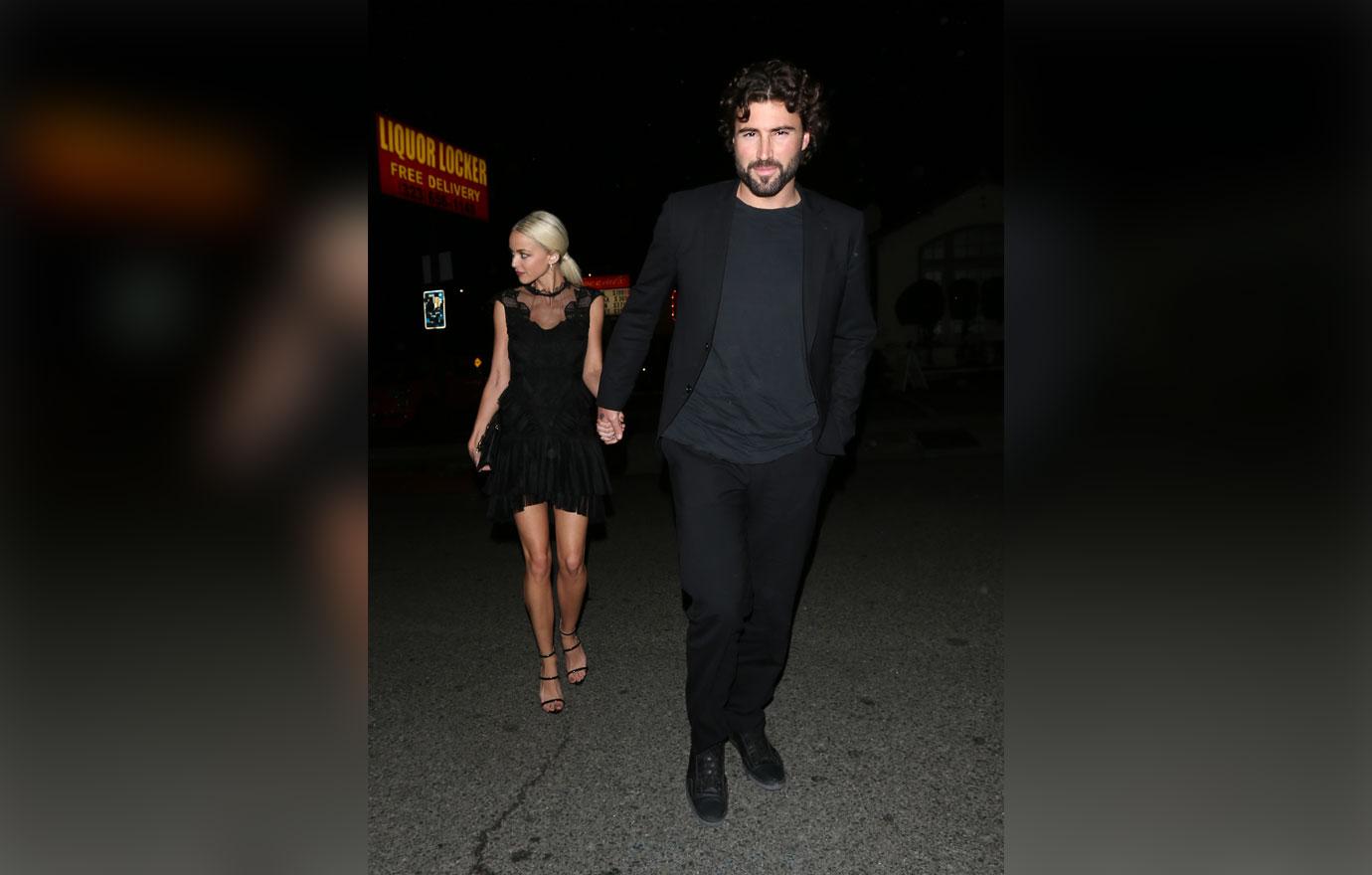 What do you think of Brody's wedding weekend pics? Sound off in the comments!