PHOTOS
Her Boots Are Made For Walking! Caitlyn Jenner Looks Flawless In Knee-High Boots Filming Her Show At LGBTQ Youth Center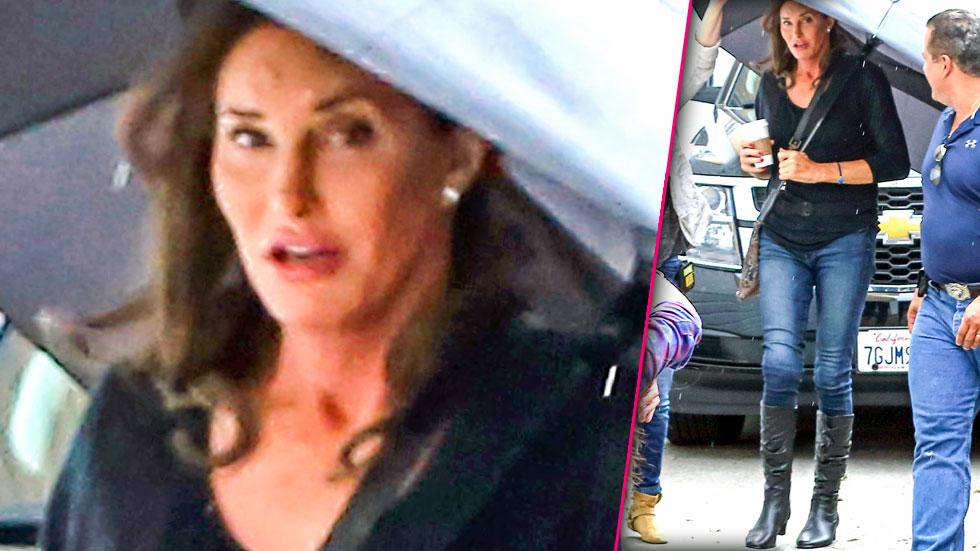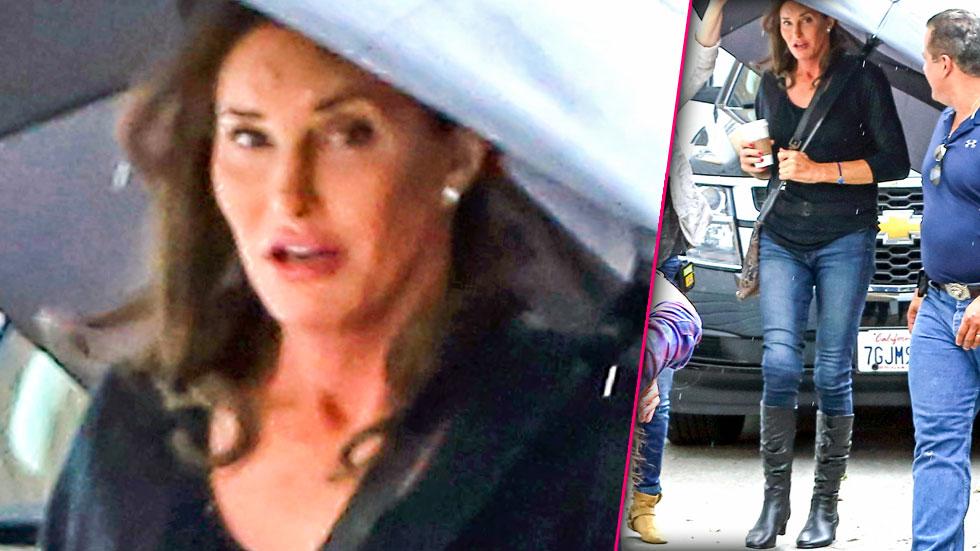 Since her Vanity Fair cover, we've seen Caitlyn Jenner out and about—but only in her car from far away. But alas, the proper public debut we've all been waiting for is finally here and she is absolutely stunning!
Article continues below advertisement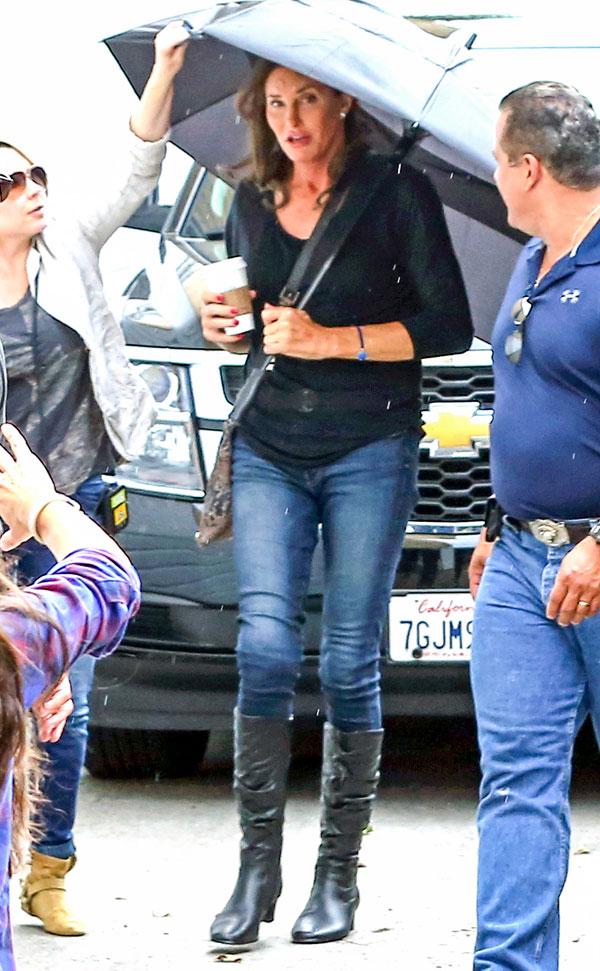 The 65-year-old wore knee-high boots and skinny jeans and accessorized with her signature red nail polish, jewelry, a cross body bag and makeup while carrying an umbrella out on the rainy day.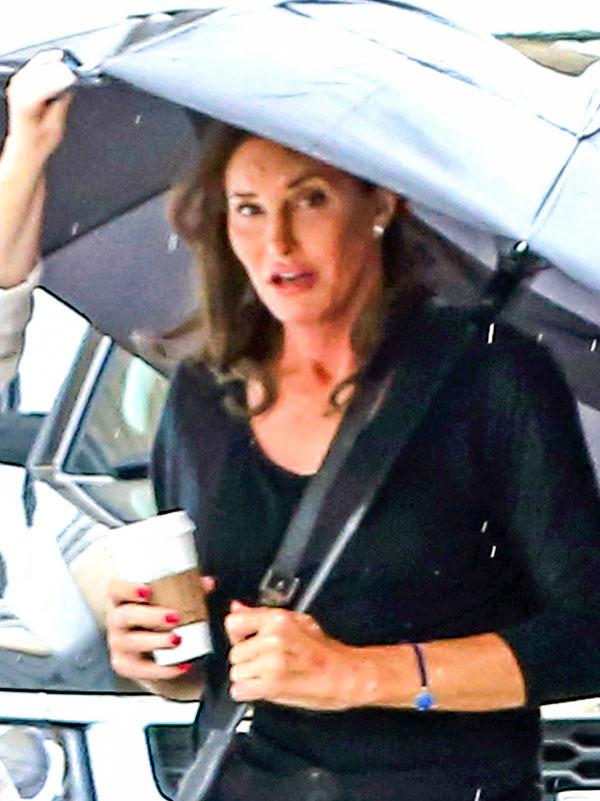 Caitlyn was filming her eight-part docu-series, I Am Cait, which airs on E! in July, at the LGBT Youth Center in Hollywood on June 10. She was followed by her security team as well as a camera crew.
Article continues below advertisement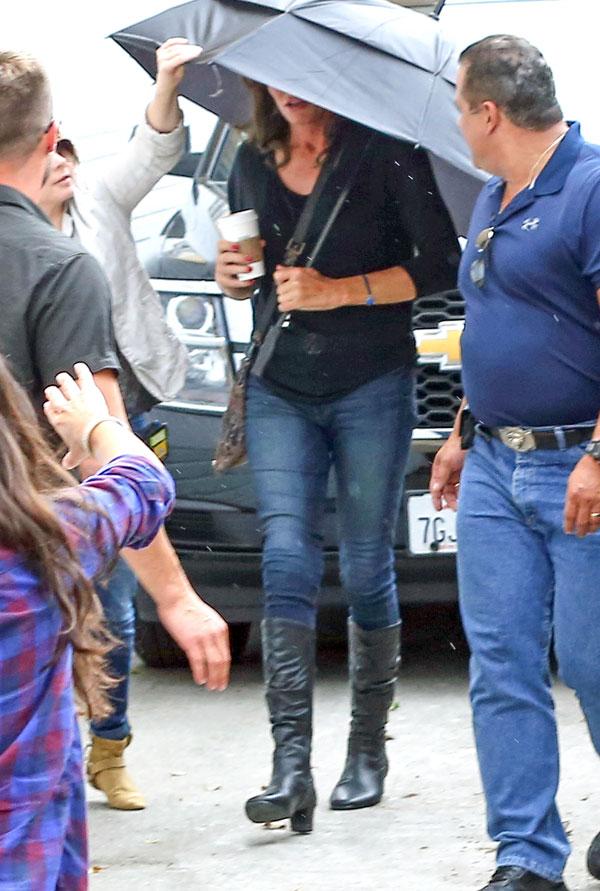 While filming her show, Jenner visited the center for two hours, according to reports, taking a tour and learning about the programs while chatting with people.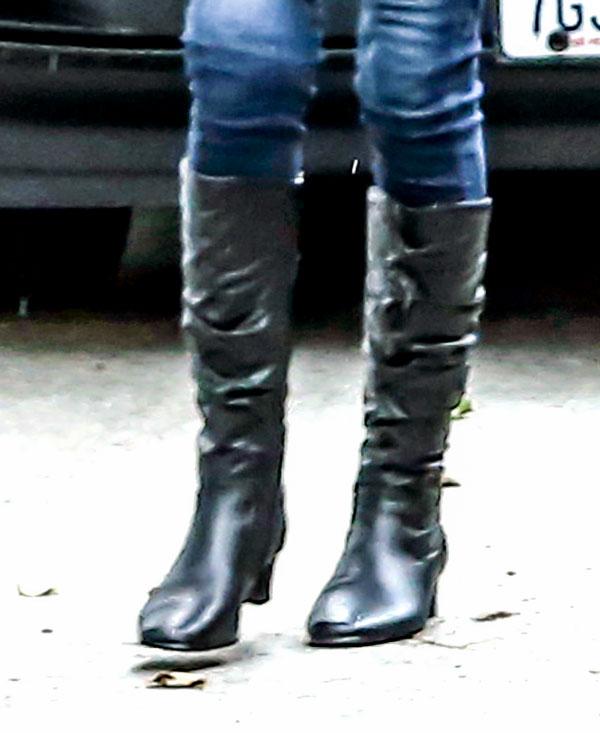 Article continues below advertisement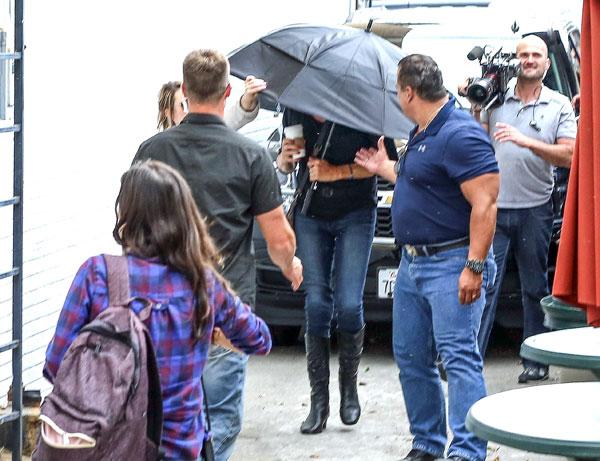 According to another report, she also brought gifts for the group, who are between the ages of 14 and 24, and said she would visit again in the future.