PHOTOS
Catelynn Lowell and Tyler Baltierra's Cutest Moments Ever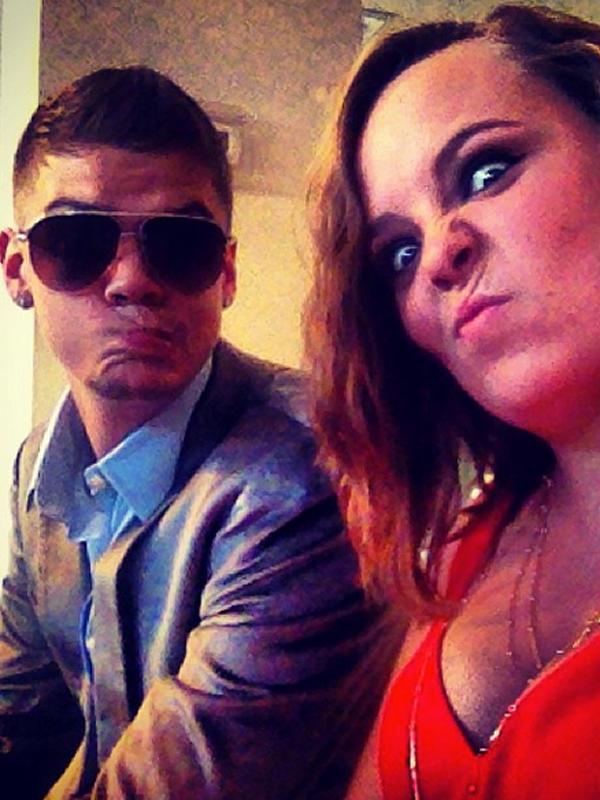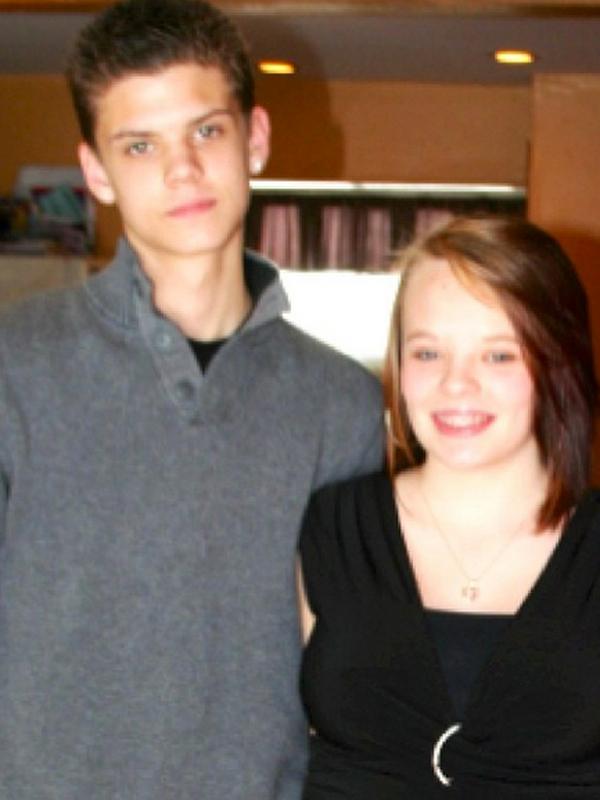 Even from watching their 16 & Pregnant episode in 2009, it was clear that Catelynn and Tyler were going to be a fan favorite. When we met them on the show, we learned that the couple dated since middle school! And the fact that Cate and Ty stayed together and stayed strong even after becoming step-siblings (ew) and dealing with their parents' addictions proves that they're the real deal.
Article continues below advertisement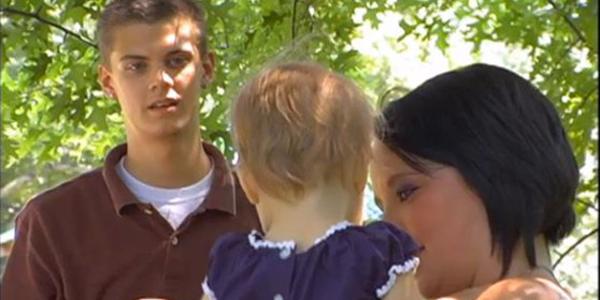 Catelynn and Tyler handing over Carly to her new parents on 16 & Pregnant was sad to watch. But when Tyler and Catelynn met their daughter on Teen Mom one year after the adoption, we saw how rock-solid Cate and Ty's relationship really is. And also, we cried so many tears.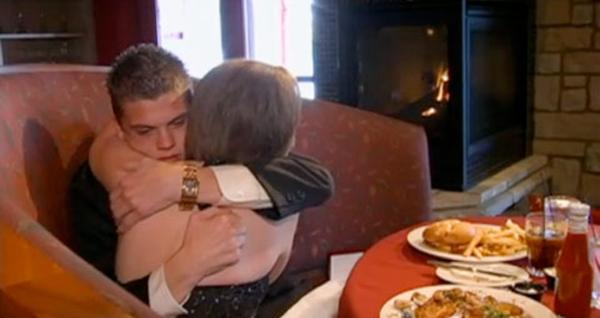 After accepting the fact that they gave Carly up for adoption, Tyler and Catelynn were ready to take the next step in their relationship. In a 2010 episode of Teen Mom, Tyler popped the question to Cate while out to dinner. It was truly one of reality TV's best moments ever.
Article continues below advertisement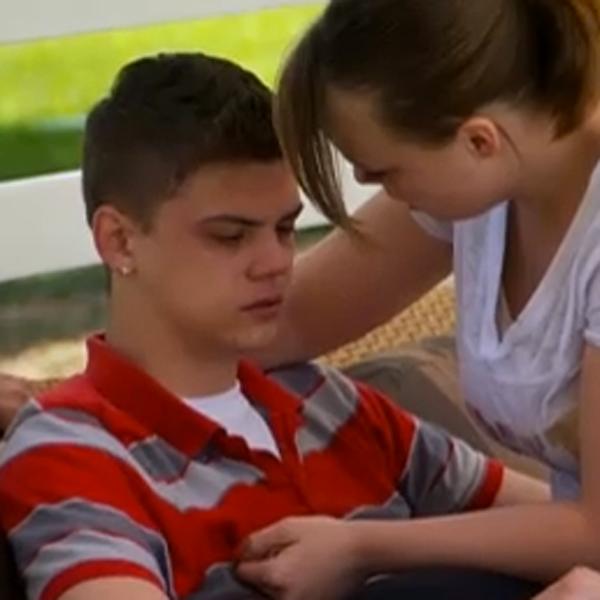 Flash forward to 2013, when the couple appeared on Vh1's Couples Therapy. It was a test to their relationship and helped them realize that they weren't ready to get married yet, but one of the season's sweetest moments was when Catelynn cheered Tyler up after he discussed in therapy his dad being in and out of jail all his life.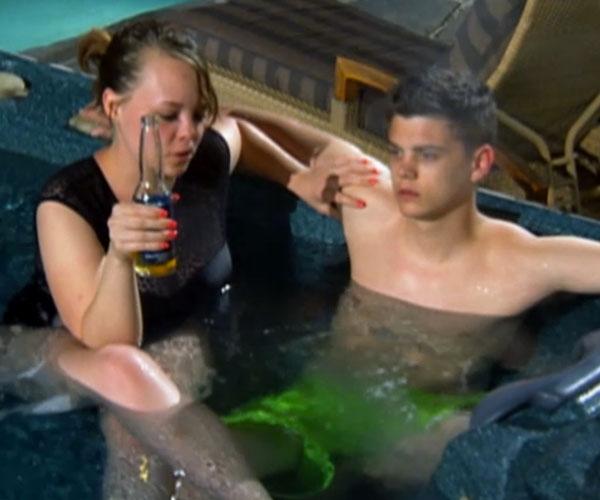 Another major revelation for the couple that happened on the show was in the season finale, when they opted for a cozy night in while the other couples had a romantic date out. Over some beers, Catelynn and Tyler came to terms with their relationship and that they were ok being just fiances and not husband and wife—yet.
Article continues below advertisement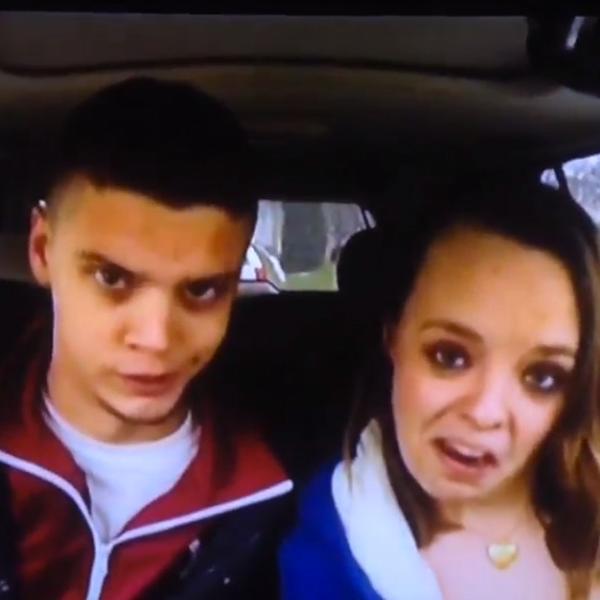 Then MTV aired the Being Catelynn catch-up special in February of 2014. The episode was emotional for sure, but the moment when Cate and Ty notice the cameras in the car and start making faces at it was a nice little uplifting moment. And we love that it showed off their true personalities that we don't typically get to see on-camera.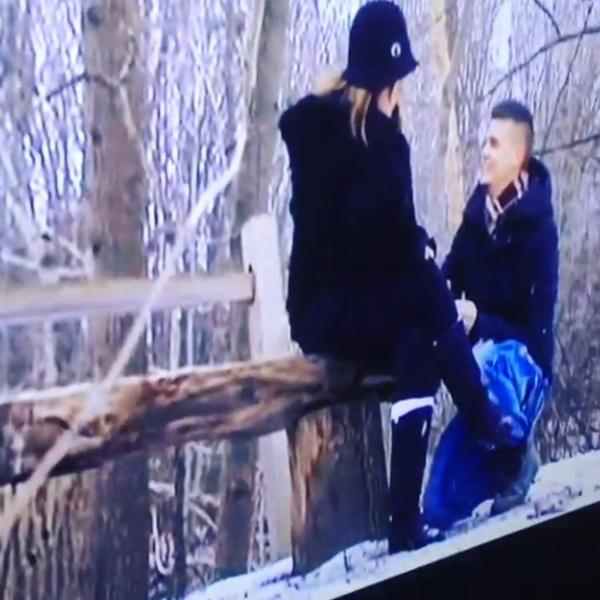 Even though Being Catelynn mostly focused on the fact that they were putting off the wedding, it ended with Tyler re-proposing to Catelynn and saying that even though he's not ready to get hitched now, he knows he does want to be with her eventually. It was freezing out when this was filmed but we felt nothing but warm, fuzzy feels!
Article continues below advertisement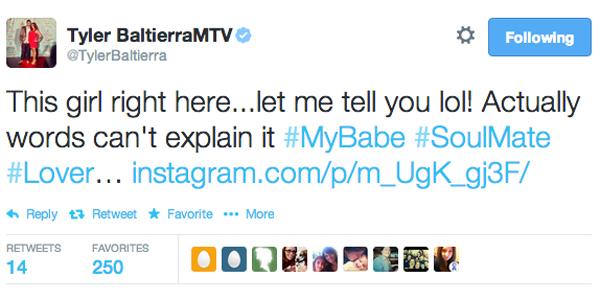 But now even when the cameras aren't around, Cate and Ty still prove that they're adorable. Tyler often tweets out sappy messages like this one saying how much he loves Catelynn. Those hashtags? Totally true love!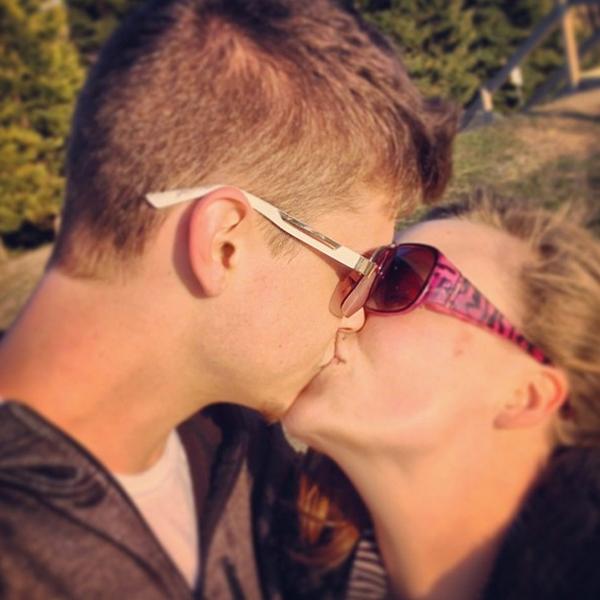 And of course, perhaps the couple's most adorable moment to date is in 2014 when they announced that they are ready to have another baby, five years after they put Carly up for adoption. Rumor has it that Catelynn is pregnant already, so we have nothing to say but congrats, you two! Keep the cuteness comin'!