PHOTOS
Here's The FIRST Look At Catelynn Lowell & Tyler Baltierra's Appearance On 'The Dr. Oz Show'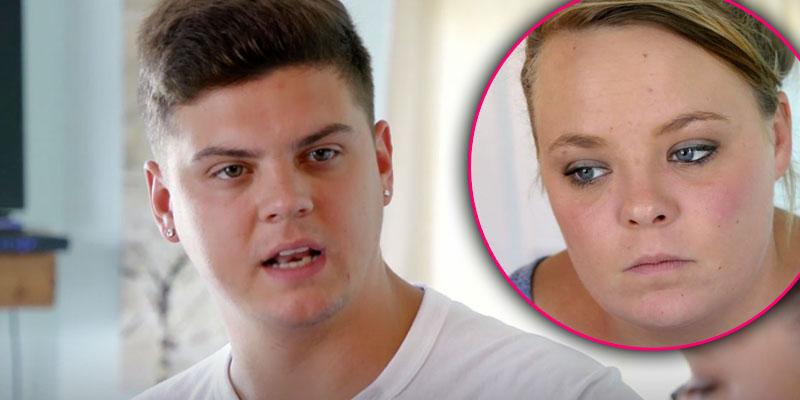 Catelynn Lowell and Tyler Baltierra are using their platform to help others! The adorable Teen Mom OG couple are set to appear on The Dr. Oz Show, which airs July 12, 2018, where they will discuss mental health.
Article continues below advertisement
Dr. Mike Dow wrote on Twitter with a photo from set, "Thanks to these #MentalHealthWarriors @DrOz @CatelynnLowell @TylerBaltierra #KeepTalkingMH #YoureAsSickAsYourSecrets #IfYouFeelSomethingSaySomething #HealYourDrainedBrain."
Dr. Mike also shared a video writing on Instagram writing, "A quick post-segment video with @dr_oz. Thank you @TeenMom @tylerbaltierramtv @catelynnmtv for opening up about your struggles with #mentalllness #miscarriage #adoption #familyhistory of #addiction. It will help so many to realize 1) #MentalIllnessIsTreatable and 2) integrative strategies like cranial electrotherapy stimulation (what Tyler is wearing... you can see drmikedow.com for more info) and even adult coloring books can be part of a #holistic strategy to #HealYourDrainedBrain. Stay tuned for an air date."
Article continues below advertisement
Cate gave a special shout out to the show writing, "Thank you so much @DrOz for having @TylerBaltierra and I on the show today! And thank you for speaking up on mental illness!!! Was one of the best things we have ever done! We need to keep educating to end the stigma! #KeepTalkingMH."
As fans may already know, Cate entered treatment twice within the last few months.
Article continues below advertisement
Following her heartbreaking miscarriage, she checked into treatment in November of 2017 and checked out before New Years. Just a few weeks later, she checked herself in for a third time in mid-January for a six-week program.
Are you excited for Cate and Tyler's episode? Let us know your thoughts!